When a potential client calls saying they have a dog in full "show" coat, it can send shivers down a groomer's spine. Keeping a dog in full coat is a commitment on the owner's side, as well as the groomer's. It can be an intimating venture.  
For this article I have chosen Jimmy Choo, a two-year-old Maltese. He and his sister come in once a week for maintenance baths and blowouts. The techniques used throughout this groom can be used on any dog in full coat—Cocker Spaniels, Yorkies or Havanese. Of course, having a dog with this much hair isn't practical for everyone, but it's nice to what to do when the opportunity arises.  PB
Before: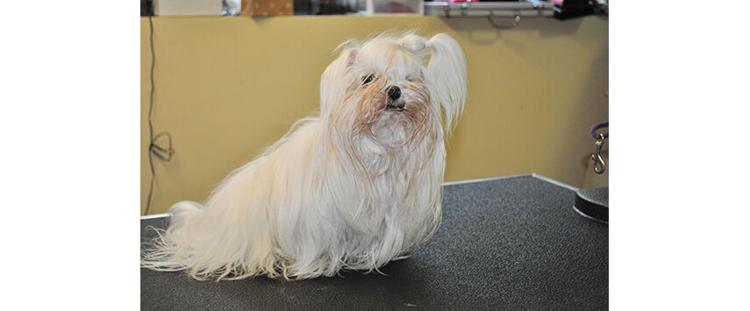 Step 1: Bathe 
Head right to the tub and bathe with a whitening shampoo and a good conditioner. I prefer to do all my brushing under the dryer.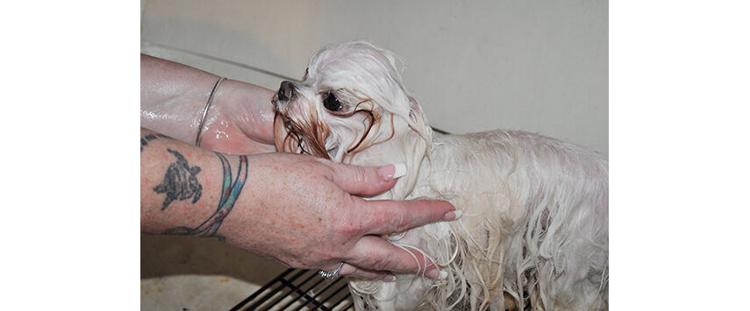 Step 2: Towel Dry
I use an Absorber to get as much water out as possible.
Step 3: HV Dry
After a good towel drying, use a high-velocity dryer on a low setting. It is important to move the nozzle slowly, so as not to cause the hair to whip around and create knots. As a rule of thumb, I hold the nozzle as far away from the skin as the hair is long.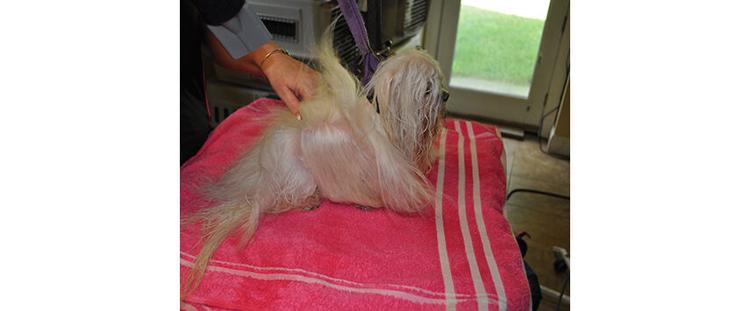 Step 4: Treat Coat
Adding product to the coat is extremely helpful not only for brushing today, but also for preventing knotting in the future. I use a small amount of protein lotion and work it through the hair, paying close attention to problem areas, like armpits and behind the ears.  
Step 5: Clean Up Nails & Ears
While the hair is still damp, grind the nails and clean his ears.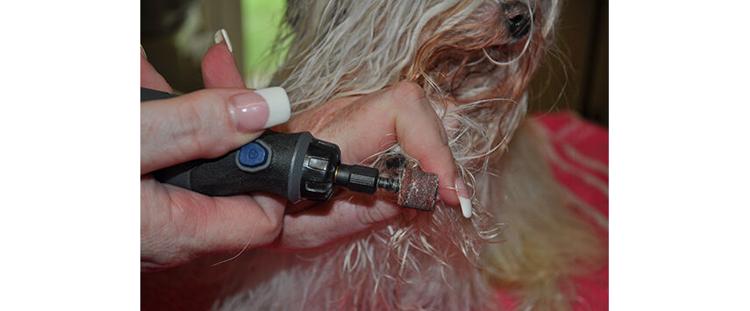 Step 6: Finish Drying
Using a stand or hand-held dryer, line dry the coat using a heat-activated drying spray. The dryer separates the coat, showing any knots. Work in a pattern, moving methodically through the coat. Jimmy Choo has been trained to lie on his back, giving me easier access to his belly. Be sure to check your work with a comb.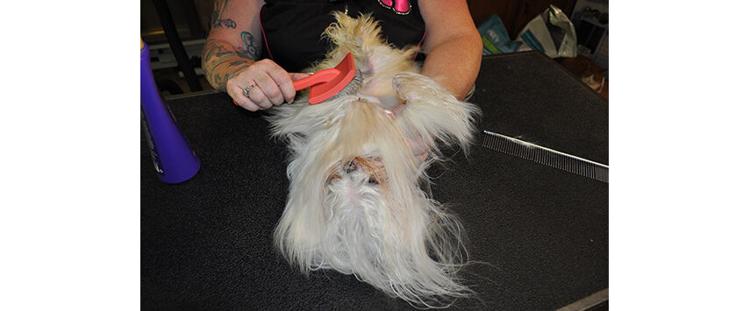 Step 7: Clip Pads  
Clip the pads of the feet with a #30 blade.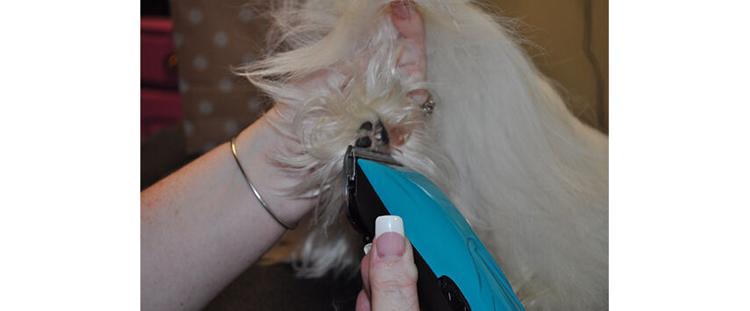 Step 8: Create Topknot
When Maltese are shown, they are given two topknots. However, Jimmy Choo's owners find one topknot easier for them. Separate the hair that will go up into the topknot from the eye corners back to the ears, making a clean line from ear to ear. Start by making the ponytail up closer to the eyes, and then use a tine of your comb to slide the band back toward the ears. Finally, separate the ponytail and gently pull the ponytail apart. This will help make a nice bubble in the front of the topknot.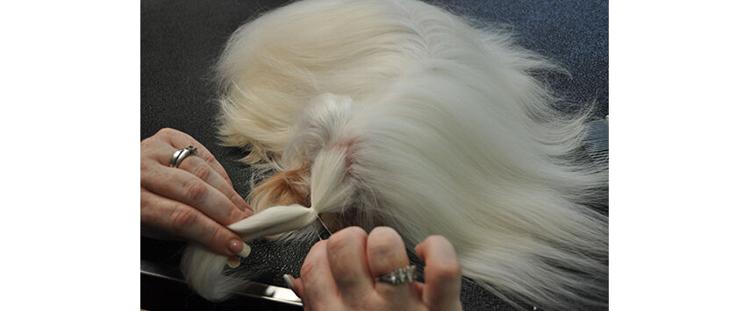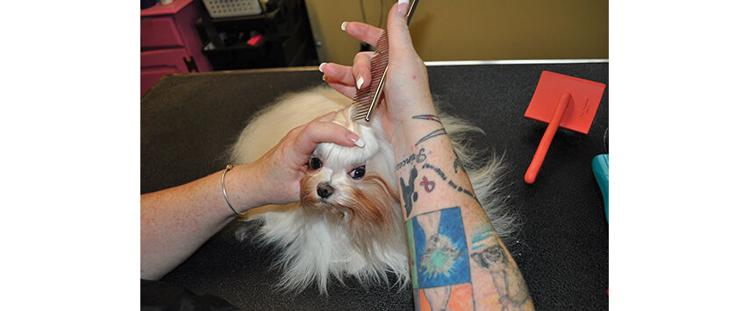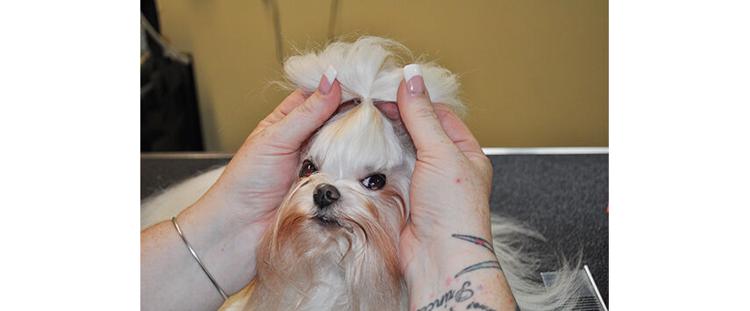 Step 9: Add Final Touches
Adding a bow and some anti-static spray is the perfect final touch.
After: