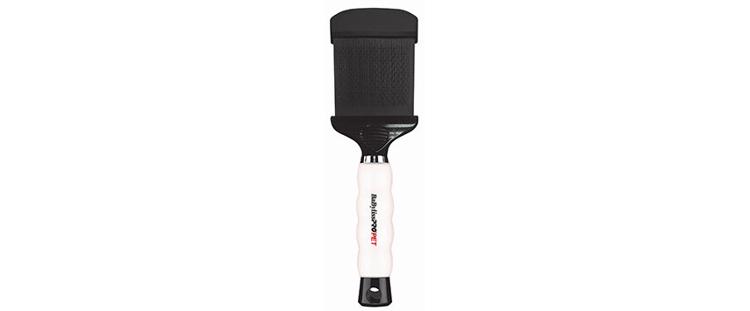 Conair's (conair.com) BaBylissPRO PET Flex Slicker's flexible brush head contours to the shape of a pet and features flexible, stainless steel pins designed to gently penetrate the coat to remove loose hair and tangles. Available in two sizes, the flex slickers target general body and sensitive areas such as the paws, legs, tail, face and head, as well as hard to reach areas. The ergonomic, bubble-gel handle provides an anti-slip grip and reduces hand fatigue.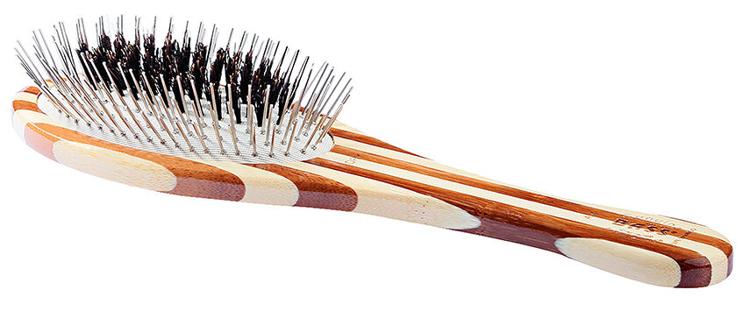 Bass Brushes' (bassbrushes.com) Hybrid Groomer combines the polishing power of natural bristles and alloy pins. The alloy pins separate the coat so the natural bristles can reach deep into the under layers and distribute the natural conditioning oil. It helps to detangle a pets' coat, giving it a clean finish and shine. It also has an eco-friendly bamboo handle.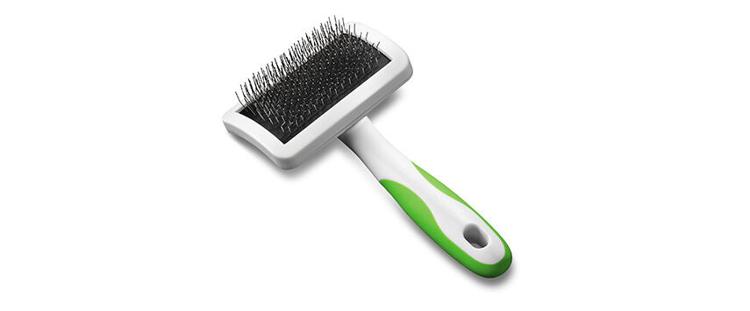 Andis' (andis.com) Large Firm Slicker Brush eliminates tangles and matting while removing dead hair from the undercoat and topcoat. It is ideal for large breeds and has a soft-grip design. The Large Firm Slicker Brush comes in a white and green finish. It weighs 0.30 lbs. and is 7.63 in. long.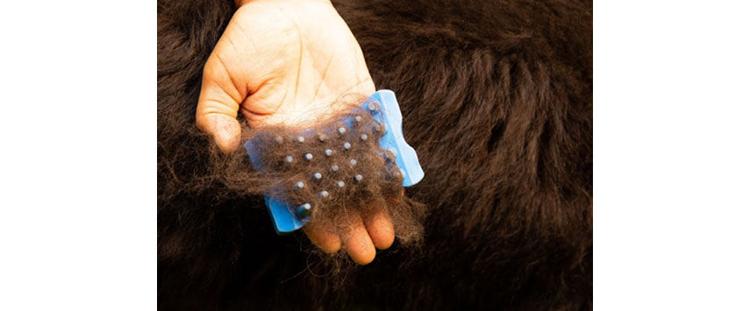 Squish & Scrub's (squishscrub.com) Comfy Dog Brush features an ergonomic handle that eliminates pain in a person's hand while washing or de-shedding dogs. There's no need to grip and it's designed not to slip. The deep massaging bristles get through the undercoat and can remove fur from fabric.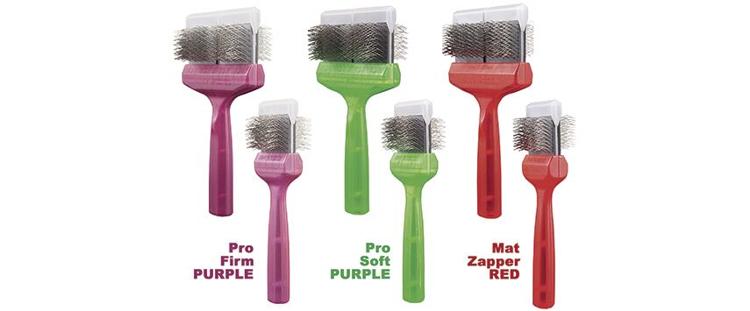 Groomers Helper's (groomershelper.com) ActiVet brushes are flexible head, German stainless steel brushes. Each different brush face is designed to be task specific with the different colors of the handles designating both the task and the flexibility of the brush head. The flex of the brush drives the stainless steel pins more efficiently through the coat, maximizing results and minimizing stress on the groomers hand and wrist.