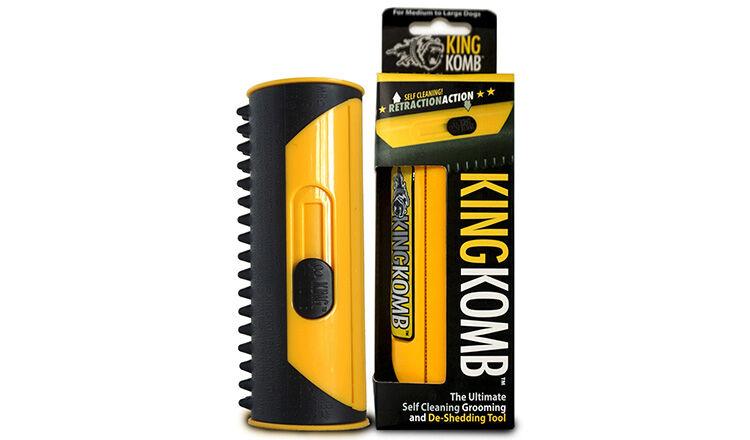 King Kanine's (kingkanine.com) KING KOMB is a grooming and de-shedding tool designed for medium- to large-sized dogs and horses. It features self-cleaning, retractable shedding edges, an ergonomic design and rubber bristles. The KING KOMB helps reduce shedding and allergenic dander, and facilitates removal of loose hair from the top coat and undercoat. The brush can be used for shampooing or massaging in essential or topical oils.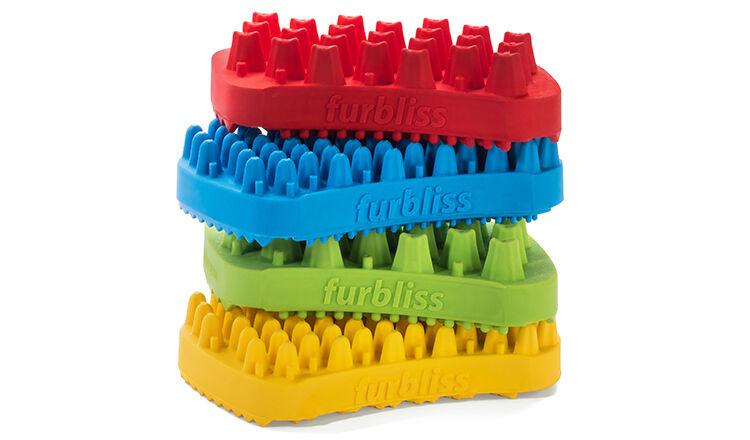 Vetnique (vetniquelabs.com) Furbliss Multi-Functional Brush has a patented two-sided design with multiple functions. The brush, which can be used wet or dry, is available in options for dogs, cats, pocket pets, rabbits and horses. Furbliss is safe and stimulates pets' circulation, muscles and joints. Recommended by veterinarians and groomers.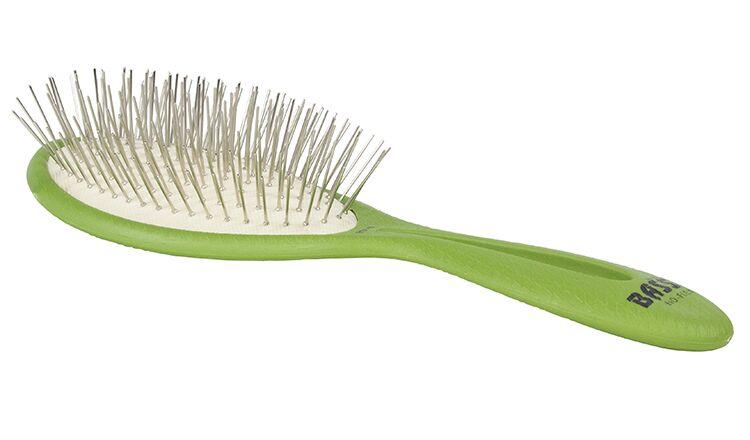 Bass Brushes' (bassbrushes.com) BIO-FLEX grooming brush is engineered for professional groomers. It has premium alloy pins with a radius tip for comfort, a stylish fluid design and is available in multiple modern colors. The durable brush's entire handle is made from plant starches, including corn, potato and cassava, making the product 95 percent bio-degradable.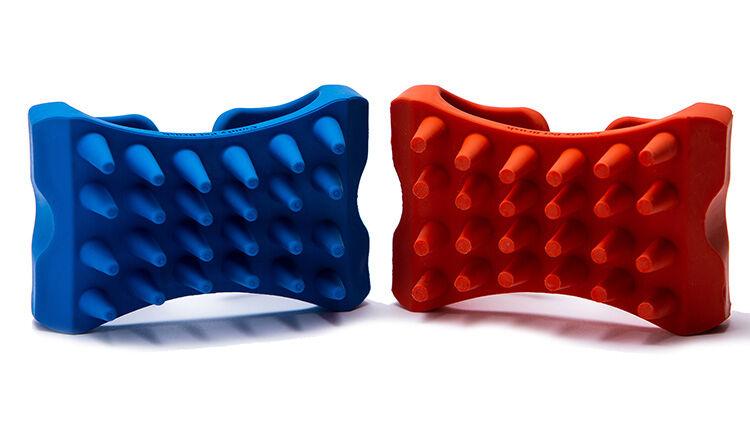 Squish & Scrub's (squishscrub.com) Comfy Dog Brush is a patented silicone brush used for bathing or dry grooming that easily removes loose fur from dogs and fabric. The ergonomic No-Slip/No-Grip handle eliminates hand fatigue and allows you to de-shed your pet while gently massaging their coat and reducing allergens in the home. Available in two sizes: medium to long haired coats (blue color) and short haired coats (orange color).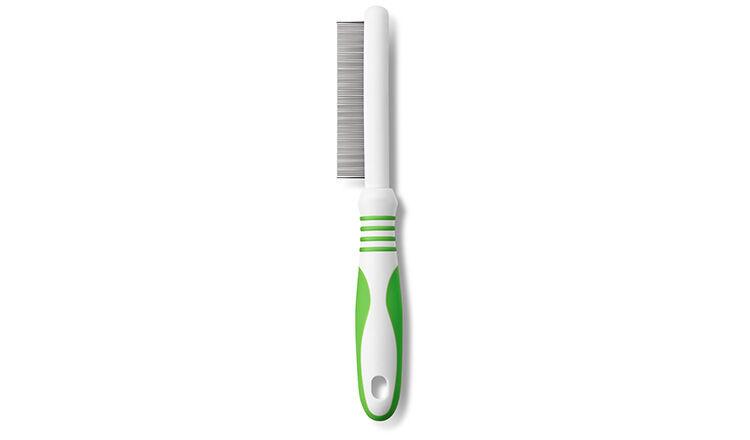 Andis' (andis.com) Flea Comb features an anti-slip, easy-grip handle for safe and comfortable grooming. The lightweight comb effectively removes fleas, tangles, mats, loose hair and dirt while stimulating the skin and hair follicles without irritating or damaging the skin and coat. Ideal for long coats.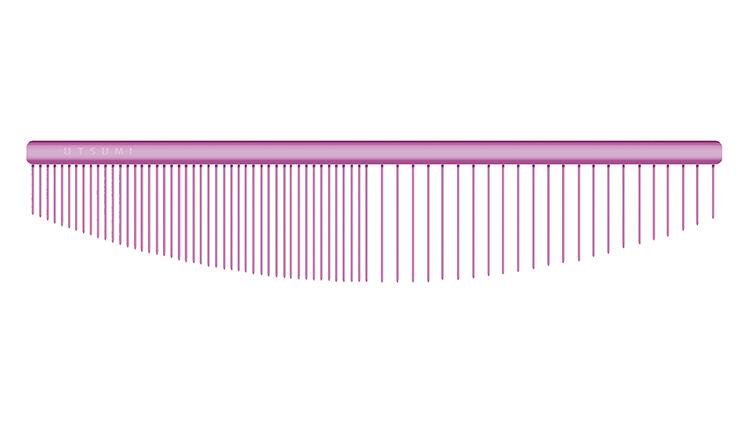 Utsumi's (utsumiamerica.com) signature comb is made with stainless steel and is 7.5 in. The facial area comb was developed to easily comb round faces while keeping the area around a dog's eye safe. The curved comb is intended to be used only for finishing.