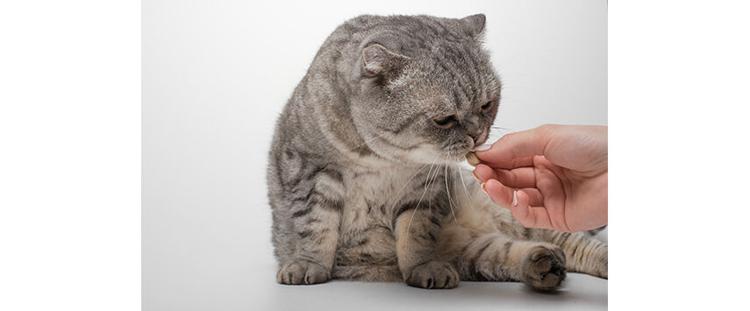 Dog products have been the king of pet stores, taking up the most space and securing the more prominent display locations. While it seems that cats play second fiddle, they actually outnumber dogs by 5 million, according to The Spruce Pets. It's time retailers begin giving as much stock to cats (and their owners) as they do dogs, specifically in the healthcare and supplement categories.
"Cat parents have the same health and wellness concerns as dog parents," says Dr. Bob Goldstein, co-founder of Earth Animal. "Cats are susceptible to similar conditions as dogs, but have conditions that are unique to felines."
Goldstein continues that some of the biggest ailments that plague cats include bladder and kidney conditions, gingivitis and upper respiratory issues. Cats are also more vulnerable to certain cancers, such as lymphoma of the intestines and chest, as well as vaccine-induced sarcomas that require prevention and treatment.
Many manufacturers have gotten into the habit of designing supplements that cover both dogs and cats, as some of their issues overlap. While this is useful, cats do have specific needs of their own, which is why it's important not to get locked into products that do double duty, explains Scott Garmon, CEO of Naturvet.
"If you want to provide wellness products for pets, then you need to have options for both cats and dogs," says Paul DiBrito, brand president at Paw CBD.
He notes that as CBD continues to grow in popularity, it's likely that more companies will cater to cats. Still, it's important to remember that CBD products are meant to complement daily wellness regimens and are not intended to treat serious illness or health issues.
"Cats go through the same stressors as other pets," explains Art McQuillan, national sales director, pet division at Green Roads. "They get taken to the vet, on airplanes or they just plain get older."
Featuring Felines
While it's one thing to stock stores with cat-specific supplements and healthcare products, it's another to actually get customers aware of these products. Luckily, solving this problem is as simple as reaching out to manufacturers and inquiring about what materials they provide.
"We always include educational materials along with our products," says McQuillan. "We offer mats and brochures to retail locations that outline how CBD may support health in mammals in general."
McQuillan adds that "getting information and education out there is everything."
For its part, Paw CBD supports its retail partners by providing educational training, collateral, displays, brochures, product info and posters.
"We love working with our retail partners and are open to any suggestions they have to better help them," says DiBrito.
A successful marketing strategy is to identify what a specific customer base is looking for in a pet store and build the support around that.
"Ask customers about their concerns and then create displays around specific product options," says DiBrito. "Offer supplement education classes in conjunction with local veterinary clinics. Provide educational materials focused on cat health and wellness, and offer coupons for customers welcoming a new cat or kitten into the family."
Goldstein suggest hosting events or partnering with local veterinarians to raise awareness.
"Have a Cat Health Day (or Evening) Event and invite local holistic veterinarians who are well versed on nutrition and the benefits of supplements and natural remedies," continues Goldstein. "Invite experienced cat breeders to speak who are familiar with holistic methods and good nutritional practices."
Goldstein notes that it's important how cat products are merchandised in stores. Cat parents should feel like their pets are just as important as dogs, and not secondary.
"Cat parents require a store within a store or their own department to shop in," he says. "Cat parents appreciate special attention and are willing and eager to listen, especially when it involves the health and well being of their felines. Supplements should be well organized by specific conditions and their benefits."
It's also important to cross-merchandise supplements with products that are already selling well or those that would create interest from cat parents.
"Pairing supplements up with products that are already selling well and are directly related can help to get the wheels turning in customer's heads that there may be issues they're not thinking about," says Garmon. "Having joint supplements beside cat trees and towers, urinary supplements beside foods or digestive aids by litter boxes can help create awareness in the customer's mind."
As consumers become more aware of the potential health issues of cats and look for supplements and health aids, manufacturers and pet stores are going to need to keep up with the demand.
Any new products are sure to catch the eye of cat owners looking to take care of their pets. Retailers must secure a place in their stores for health and supplements, because it's going to continue to grow and capture the eyes of customers.
"The future for cats is very bright," says Goldstein. "Consumers living with cats are well educated and deeply concerned with the products which may cause side effects such as the chronic use of medication. Supplements offer 'another way,' and the approach is here to stay."  PB