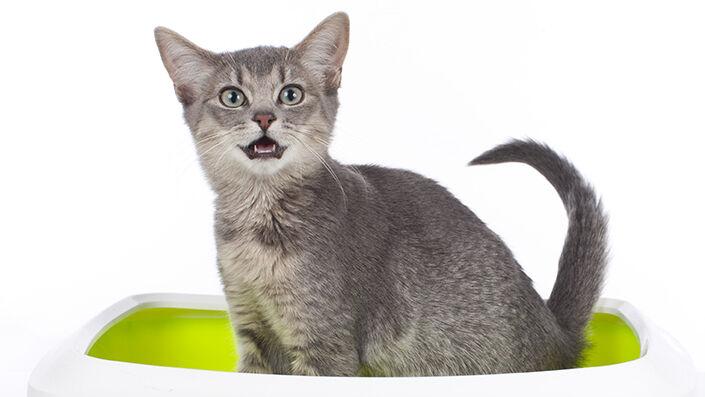 Sustainability might not be the first thing that comes to mind when you think of cat litter, but as cat owners learn more about the natural options available, the demand for these products has grown. 
"Consumers are looking for natural products in almost every category, and litter is not an exception," explains Robin Heller, commercial project manager at Targeted Pet Care. "As consumers are spending more time at home with their pets, they are wanting to ensure the products they use are not only beneficial and safe for their pets and homes, but also for the environment."
This general trend hasn't gone unnoticed by manufacturers, who are stepping up to the plate and offering a range of natural and sustainable options. 
"We are seeing exponential growth for Fresh News, as it not only performs well with minimal to no tracking and odor control, but it keeps paper out of landfills and repurposes it into a biodegradable product," offers Heller. "Consumers resonate with recycling and sustainability and the more products that offer those features, along with great product efficacy, will keep the category growing."
Even companies that historically have not offered natural or eco-friendly litters are now dipping their toes into this lucrative, fast-growing product category. 
"Many litter companies are entering the natural litter field, even companies that have historically produced conventional litters exclusively," says Janice Yamamoto, director of marketing for Next Gen Pet. "Watching established clay cat litter makers invest in natural cat litter solutions demonstrates that they also understand the importance and growth of natural alternatives."
Keeping Consumer Preferences in Mind
In addition to the category's general expansion, the range of products and features has also grown considerably in recent years. As much as pet parents want products that align with their values, they want products that perform well above all. 
"The overall pet category is focused on what products are best for the pet," says Heller. "While litter does that to some degree, it's primarily designed with the pet parent in mind. Features, benefits, ingredients are all types of information the pet parent looks for since it's a category primed for their needs.
"Natural litter has a key selling point of being eco-friendly, but consumers also need to know how it stands up in terms of odor control, dust control, tracking and maintenance."
With this in mind, manufacturers are looking for new ways to make sustainability work for consumers, with a particular emphasis on innovation in the category. 
"Unfortunately, in the last year it's been a bit tougher to create innovative products due to limited resources," Yamamoto says. "But looking ahead, we expect to see advances in odor control technologies, more clumping in the natural litter space, and different ways to reduce the carbon footprint for consumers."
 Of course, fragrance and odor control are two important features in litter in general, and the natural side of the category has new ways of approaching this vital feature. 
"In terms of innovations in the market, natural fragrances are becoming more available in the market," says Heller. "sWheat Scoop is launching a Fresh Linen item (available starting December 2021) that utilizes natural essential oils for a natural fragrance consumers will align with the sustainability of the brand."
Some natural litters even have inherent odor-control properties that make them ideal materials to use instead of clay. 
Yamamoto explains, "The wood and green tea in our litter both work as natural deodorizers and suppress the growth of bacteria in the litter box. We do not add any chemicals or artificial fragrances to our litter – the superior odor control is solely a function of the wood and the green tea contained in our litter."
Securing Sales
Since there are so many types of natural litters to offer, and consumer tastes vary, it's helpful for retailers to keep a selection of natural litters among their stock. 
"So many features of kitty litter, (scent, materials, packaging, etc.) are developed based on personal preference, and I think trying to find a good balance in offerings based on your customer base and budget is key," Yamamoto says. 
"Natural cat litter is a prime area for retailers to grow and it all starts with their offerings," adds Heller. "It is important for retailers to have the best-selling natural substrates—like paper, pine, and wheat—in their litter section."
To encourage purchases, make sure to include natural litters in the main litter selection and offer clear information and displays.  
"We've seen a lot of retailers keep their natural and alternative litters separate from their clay-based litters," says Heller. "This helps consumers locate natural litters easily as they are all in one space." However, it's also beneficial for consumers to see which litters are best for different benefits. 
"Having call-outs in planograms or litter sets for which litters are great for odor control, dust, tracking/maintenance is key, as this allows consumers to identify litters with the benefits they value."
Many retailers have found that having hands-on displays is helpful for consumers to make their choices by seeing the litter in action. 
"Seeing is believing," says Yamamoto. "Having a shelf dedicated to touching, smelling and seeing the litter clump is one of the best ways to market our litter. Removing the barrier of packaging helps people connect with our product on a deeper level."
With the numerous offerings and innovations in natural litter, this is an important category to keep an eye on. 
"In the COVID-19/post COVID-19 world, consumers are looking at the ingredients in cat litters more than ever," says Heller. "Sustainability and eco-friendly benefits are resonating a lot in the litter space."  PB