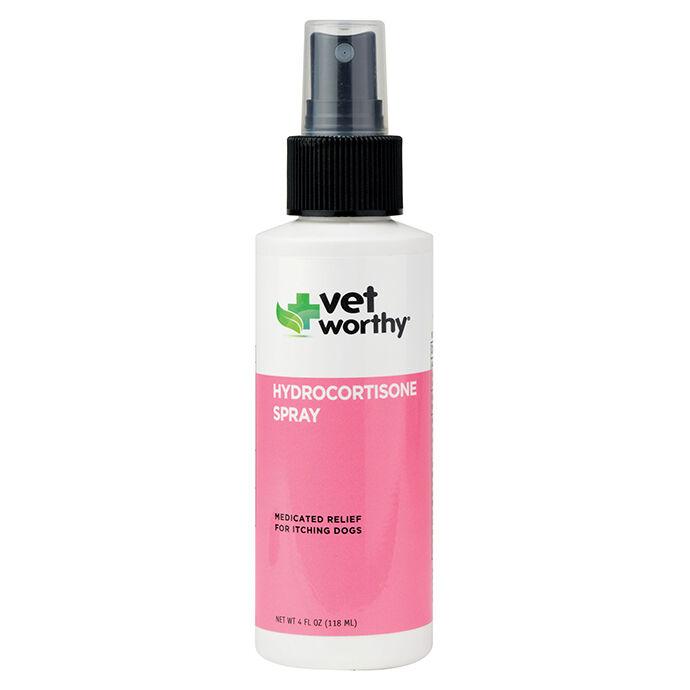 Vet Worthy's (vetworthy.com) Hydrocortisone Spray helps relieve minor skin irritations and itching. The spray can be applied directly to the dog's affected area and offers quick relief with its key ingredient, Hydrocortisone Acetate. It can provide relief from hot spots, insect bites, eczema, dermatitis and other skin irritations. The liquid, medicated relief solution is veterinarian formulated and recommended, and is made in the U.S.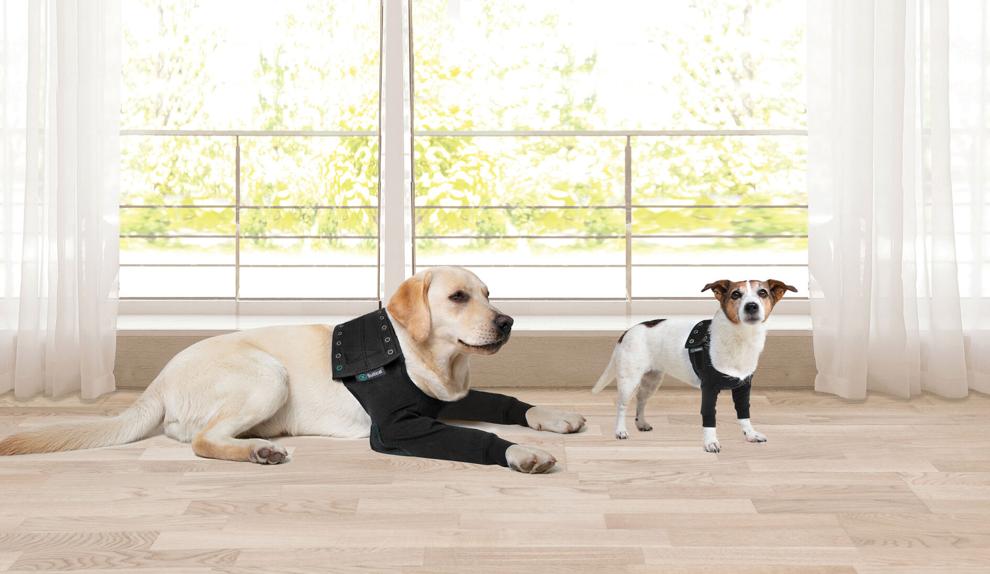 Suitical's (suitical.com) The Recovery Double Sleeves protect a dog's front legs during recovery, after a medical procedure, in case of skin problems and more. The sleeves protect wounds, hot spots, surgical sutures, IV lines, bandages and ointments, and is an alternative to the cone of shame. The Recovery Double Sleeves contain a soft layer for dogs that need some extra comfort at the elbows.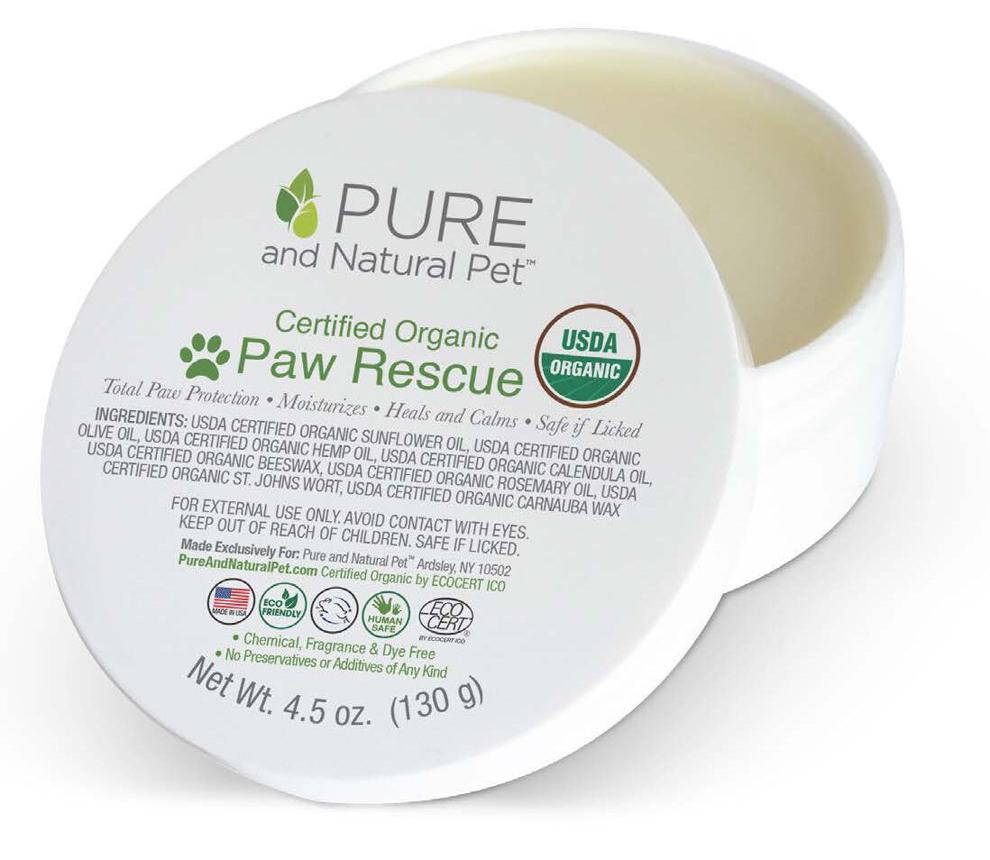 Pure and Natural Pet's (pureandnaturalpet.com) USDA Certified Organic Paw Rescue features all-natural organic ingredients with healing, soothing and moisturizing properties that help to restore paw pads damaged by snow, ice, heat or rough terrain. The Organic Paw Rescue is free of chemicals, paraben and fragrance and is safe for dogs with allergies or sensitive paws. Massage gently into a dog's paw to soften, heal and protect. 

Miracle Care (miraclecarepet.com) Kwik Tips Styptic Filled Nail Caps provide a no-mess method to help stop minor nail bleeding fast. Filled with the Original Kwik Stop Powder, each single use cap is designed to contain the powder, prevent blood stains, and to quickly stop bleeding while Benzocaine helps to relieve pain during the healing process. Kwik Tips are packaged for in-home use containing four applicators with caps or professional size value-packs.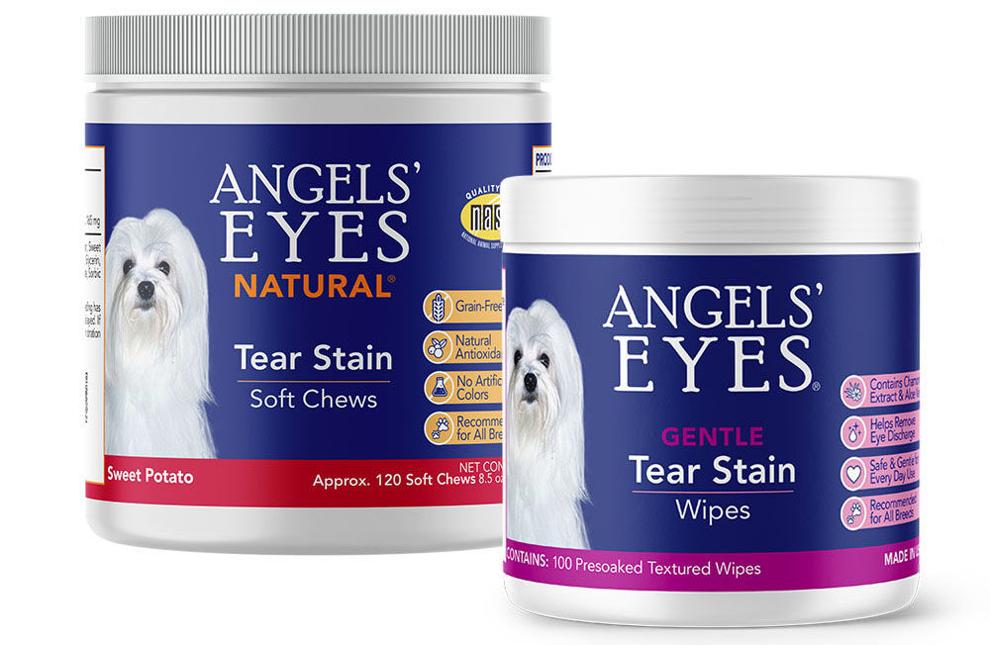 Angels' Eyes (angelseyesonline.com) NATURAL Sweet Potato Soft Chews feature a proprietary blend of natural antioxidants to help prevent tear stains before they start. The chews include the active ingredients of cranberry, marshmallow root, and Oregon grape root. Angels' Eyes never adds wheat, corn, soy or food dyes to its anti-tear-stain formulas and is recommended for all breeds.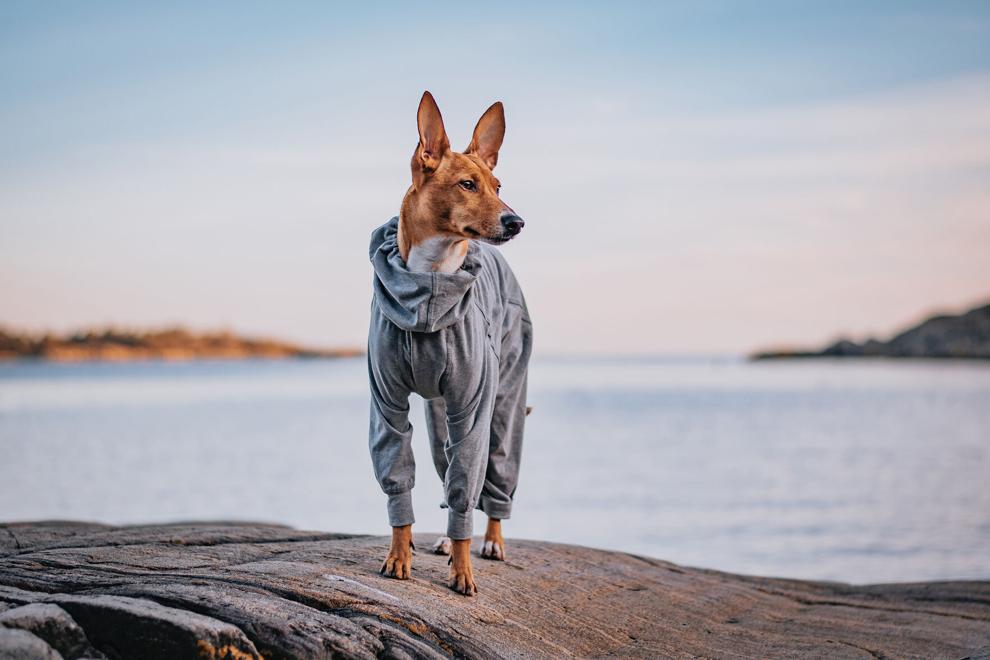 PAIKKA (paikka.pet) Recovery Overall is made of special Far infrared (FIR) emitting fabric that prepares the dog's muscles for action and boosts recovery afterwards. FIR consists of short electromagnetic waves that can penetrate into tissues, having biological effects such as accelerating muscle recovery, increasing the blood flow and the lymphatic circulation, decreasing pain, inflammation and oxidative stress. Recovery Overall's fit allows for free range of motion. Neckline and waist can be adjusted for individual fit.