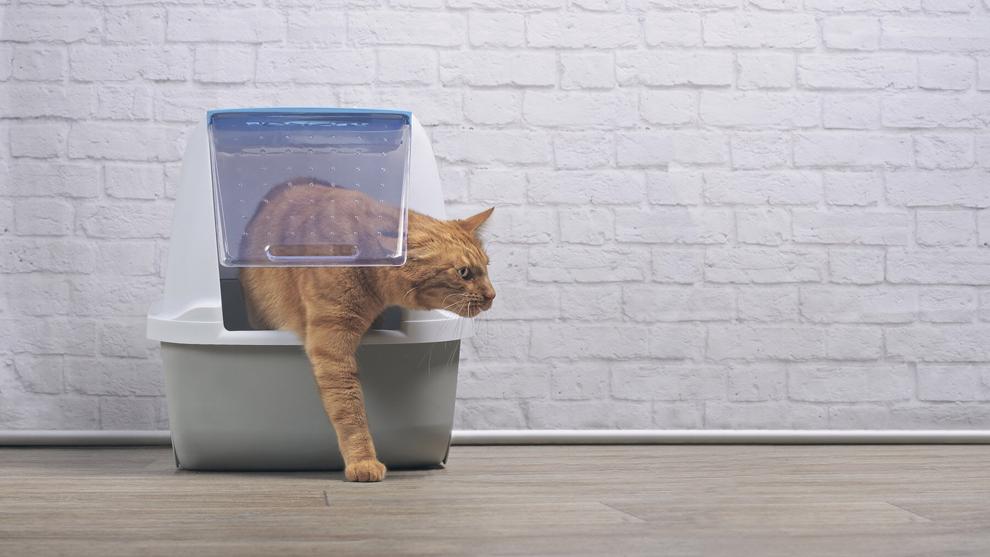 For a category that might at first seem essential and not that exciting, manufacturers are not letting cat litter lag behind. 
"Cat litter is important to cat owners and remains a foundation for the pet category," says Gina Zaro, marketing director for Dr. Elsey's Cat Products. "As a brand we are trying to create a more meaningful customer connection in the category since litter is an imperative function for keeping cats in loving homes."
With the number of cat owners increasing, cat litter is an important category for retailers to keep up with. Once upon a time, cat parents would use pans of sand or simple, clay-based clumping litter, but as brands innovate, consumers are pushing for higher standards.
"The cat litter category continues to grow as the number of cat-owning households increase, especially over the last year with a spike in adoptions during the pandemic," says Kelley Bond, marketing manager at Boxiecat. 
This won't just mean a simple sales increase, either; she expects a shift toward products that really work and are more aligned with customers' values and needs. 
"Since the pandemic, consumers are not only looking for healthy and safe products for themselves, they are also looking for the same for their pets, including litter," says Jean Broders, director of marketing at Kent Pet Group. 
Simply Sustainable

 
One of the major shifts in this category is the move towards more natural and sustainable litters. By definition, litter generates a lot of waste, and a lot of cat owners are looking for a way to minimize their carbon pawprint without sacrificing quality. 
"The trend toward sustainability is the most important trend we're currently seeing for the cat litter category," explains Helen Cantrell, the director of marketing and sales for Naturally Fresh Cat Litter. "This increased interest in sustainability is in part due to consumers becoming more educated about choices and the impact those choices have. 
"We are seeing a general trend toward healthier, natural products, which tends to be driven by the millennial market and those who are concerned about environmental impact," she continues. "It's exciting for us to see the commitment to biodegradable, sustainable products grow."
Though the sustainable litter market is still in its early stages, it's still an important market to cater to, due to the passion and loyalty of sustainable consumers. 
"While natural, sustainable litters are still a small portion of the total category sales, they are purchased by loyal users and are an essential part of the retailer's assortment," Cantrell explains. "It's more important than ever that retailers carry alternative, natural cat litters. Consumers are educating themselves on the benefits of sustainable, biodegradable, non-toxic products—so it's imperative for retailers to also educate themselves and carry products that align with their consumers' evolution of buying habits."
Manufacturers are also making sure that consumers aren't losing out on key features like absorbency and odor control when they make sustainable options, like the walnut-shell based litter made by Naturally Fresh. 
Serving as a Solution
Of course, pet parents are also looking for litter to solve specific issues they're having with their cats, addressing everything from home cleanliness to the cat's health. As such, stocking a variety of litters is essential so consumers have options to meet their pet's specific needs. 
"Product assortment and a fair price is extremely important in today's competitive marketplace," Zaro says. 
Dr. Elsey's Cat and Kitten Attract litters directly address inappropriate elimination issues, the No. 1 behavioral reason cats are abused and surrendered to shelters, according to Zaro. The company's Respiratory Relief litter is formulated for cats with respiratory issues, and its newest product is Paw Sensitive is a litter designed for cats with sensitive paws and senior cats, with a finer softer texture for cat's paws.
Another feature of newer litters is to minimize mess, even on the microscopic level, like Boxiecat's BoxiePro line. "These Deep Clean formulas are made with a boosted blend of probiotics that deep cleans litter on a microscopic level helping to prevent the spread of waste from the litter box to other areas of the home," Bond explains. 
Naturally, in the wake of the pandemic, it's no surprise that cleanliness is top of mind for cat parents. 
"Cleanliness is important—consumers want a litter that's high performing, is low tracking and most importantly, no dust," adds Broders. 
On top of cleanliness, convenience is another factor pet parents are taking into account when purchasing cat litter. According to Broders, "a litter that is easy to maintain allows [pet parents] to spend less time scooping their box."  
For retailers, it's important to go beyond just acquiring a variety of litters. Since litter is a necessity, it often gets left out of marketing strategies as an easy sale, but there are ways to make it a star of the storeroom. 
As an example, retailers often have the impulse to hide litter in the back shelves, but as one of the highest grossing and most frequently purchased items, it deserves its place in the limelight – or, at least, the front of the store. 
"Cat litter is the second most frequently purchased pet product and a consumable repeat purchase, so we suggest that it should be merchandised in the second most important position in every pet store," Bond offers. "We see litter sales gained by bringing the category from the back of the store to near the front or a more noticeable position, at eyeline display or mixed in with food."
Consumer engagement is also important for driving sales, especially for those who don't know what they're missing in terms of performance. 
"It's important for retailers to educate and engage with the consumer about the cat litter they stock, especially shoppers who typically purchase value litters, or are new to the category and don't know a lot about the product," explains Bond. "Providing the best experience with litter will help build trust with the customer and keep them coming back again and again."
With more storefronts opening up as people get vaccinated, retailers will once again have the ability to connect with pet parents face-to-face, but it will still be important to engage with them online, as well. Accessibility to the information, online marketing, as well as convenient options such as in-store pickup or delivery for heavy bags of litter can all keep customers engaged even when they're not in the building. 
"In-store, face-to-face has always been a powerful strategy, and consumers trust their pet retailers for information," says Cantrell. "These days you also have to reach the consumer where they are when they are not in the pet store via advertising tactics such as digital media and social media.
It's also important to be as convenient as possible, being accessible online for pickup and delivery, as well as in-store," she adds. 
To some, it might seem silly to use digital marketing strategies to sell litter, but the success of companies like PrettyLitter and Kitty Poo Club show just how effective online marketing can be. Litter is essential, but finding a kind that works can be a big deal to cat owners, turning a necessity into something to be celebrated online. 
"These platforms also enable us to connect with our very best marketers, our customers and their cats," Zaro explains of those who post about Dr. Elsey's litter online. "We are lucky to have such a passionate and loyal group of customers who have played a critical role in brand building and our reputation in the community." 
"We recognize that growth in the market is based on consumer demand—the more educated the market, the greater the demand for better performing litters, and the push for more environmentally-friendly products," says Cantrell. "In this manner, consumers are driving the innovation because they are raising their own standards, and we're excited to be a part of this conversation."  PB