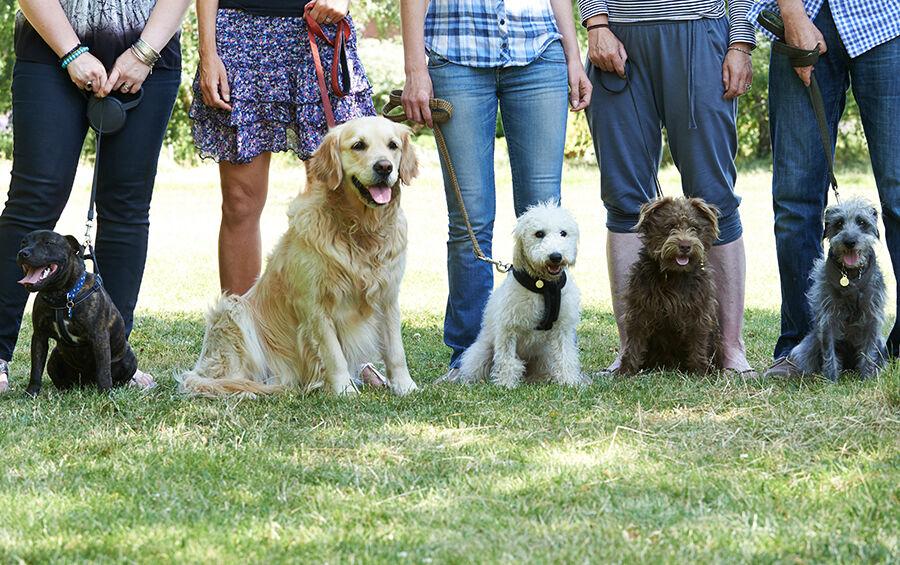 Today, data makes the world go round. It's what drives practically everything, from which stocks you should invest in to which restaurant you choose for dinner tonight. And for retailers, one of the most powerful pieces of data is customer demographics. 
"Having a good grasp and strong understanding of your customer base will enable you to have the right tools to communicate, engage and help your customers with all of their pet needs," explains Sara Schrekenhofer, marketing director for Leather Brothers. 
Having these tools on hand will attract customers who realize that the store has their best interest, and that of their pets, at heart. 
"When a retailer knows who they are or should be catering to, this draws customers in and keeps them coming back, knowing they will have found a store that is able to meet their needs," adds Sarah Johnson, account manager for Pet Lifestyle and You P.L.A.Y.  
This is especially true given how rapidly pet industry demographics have changed in recent years. Today, over 67 percent of American households (or 84.9 million homes) own at least one pet, according to the 2019-2020 APPA National Pet Owners Survey. That's a nine percent increase since the first survey, conducted in 1988. 
This rise has only accelerated in the last year thanks to the COVID-19 pandemic, which saw an estimated 11.38 million Americans get a new pet, according to the American Pet Products Association. 
"Pet ownership, fostering and adoption has exploded over the past two years," says Schrekenhofer. "The COVID-19 pandemic definitely played a major role, as more people spent time at home and outdoors with their family. As more and more people are working from home, this flexibility has allowed them to become pet parents if not already." 
Who owns pets has also shifted in significant ways. According to Packaged Facts, the only age group to see its pet ownership rate increase in the last decade were Baby Boomers, rising 4 percent between 2008 and 2018. Millennials also represent a significant demographic, since they make up 27 percent of all pet owners and are most likely to have younger pets. 
The biggest change in pet owner demographics in recent years, though, is their relationship with their animal companions.
"The humanization of pets being more integrated into the family and the notion of 'pets as children' for many households has been a major trend over the past many years that continues to maintain a lot of influence," says Johnson. "This has an impact on which product categories are in demand and on product style as people seek more photo-worthy products to share with their pet photos on social media." 
This trend of pets as fully-fledged members of the family has also led to an increase in spending, as owners ensure their pets needs are exceeded. In fact, last year, Americans spent $103 billion on pets compared to $97 billion in 2019, according to the APPA.  
Discovering Your Demographics
While it's helpful to have an understanding of overall pet ownership demographics on a national scale, it's more important to know what's happening in your own backyard. 
"One place to start is to just know your city and surrounding area and recognize the types of activities pet parents engage in and what the general make up of your location is," advises Johnson. "Things like rural versus urban versus tourist destination or understanding if there are mostly single adults or families and what the average income in your region is." 
Another way to learn more about your customers is through web analytics. A well-designed website and active social media presence can provide a wealth of information, such as who is searching for your store, who is making online purchases and who is engaging with your content. Harvesting and analyzing this data does require a bit of technical know-how, but luckily, many platforms, including Google and Facebook, offer free tutorials and guides. 
You can also skip the middlemen and go directly to the source to collect demographic information and feedback.
"Stores can use their social media platforms to conduct direct surveys of their customers to get their opinions and help determine characteristics of their customers," suggests Johnson. 
Leveraging Data
Of course, understanding who your customers are doesn't automatically lead to increased sales. You also need to know how to turn this data into actions.
For example, audience data can be used to make decisions about in-store offerings, such as which items or brands to stock. 
"This is an area where a retailer might be more empowered to try something new once they have more information about who they are or should be selling to," says Johnson. "A retailer may find they are able to bring in products that are slightly higher on the price points but that their customer base is willing to pay more for higher quality." 
Customer demographics can also be used to inform decisions about how you engage with your audience, i.e. what type of marketing campaign to run or which communication platforms will be most effective.  
"Once you determine your target audience, then you will be able to see what platforms you can engage in to market to these specific pet owners," says Schrekenhofer. "For example, millennials. They make up a good portion on pet owners now days. You might want to start a marketing campaign on social media to engage with these customers."
Hosting in-store events, such as a puppy social, or sponsoring a family-oriented event are ways retailers can get involved in their communities and connect with customers. 
"Understanding who the customer is opens up a lot doors for how to connect with them as a retailer, though both products and social interaction," adds Johnson. 
While customer demographics can be a powerful tool, it's important to keep in mind that data is an ongoing process. In a rapidly changing world, it's more important than ever for retailers to be nimble and adaptable.
"Demographics aren't permanent overtime, so understanding that these factors can have fluidity to them is important," explains Johnson. "Retailers should stay on top of changes and events within their selling zone. With COVID-19 as a huge example, a lot of purchasing behaviors have changed, a lot of living situations or disposable income levels have changed in areas throughout the country, so it's really important for a retailer to understand how these greater changes transfer to how they are doing business."  
The importance of customer data itself, though, doesn't seem to be going anywhere any time soon. So, if retailers want to continue to compete, they need to start getting to know their customers. 
"There is going to continue to be more access to specific customer data," says Johnson. "This really allows retailers to focus more on their primary customer base and to create shopping experiences that are unique to their needs.
"This can provide an advantage over online shopping—when a customer knows they can just walk into their local store and find items that suit them, [which] would not be as easily found when browsing a bigger retail site that is trying to cater to every demographic rather than to the needs of a specific region, group or style."  PB