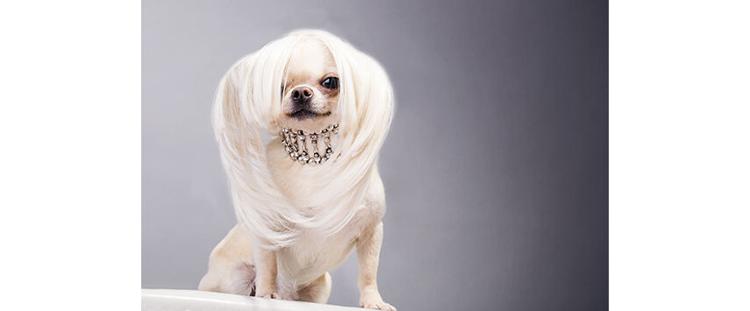 No matter how money-conscious consumers may be, when it comes to skin and coat care products, pet owners are willing to look past price tags if it means they're receiving  a higher-quality product. Although consumers aren't turning a blind eye to price altogether, they are more inclined to open their wallets.
Debra Decker, director of sales for Westmont, Ill.-based Pet King Brands, explains that many pet owners will take a "big picture" approach to buying skin and coat products, factoring in what a trip to the vet might end up costing them.
She references a 2018 study from Nationwide Pet Insurance, which revealed that among the top 10 issues that sparked visits to the vet, ear and skin infections and allergic skin issues—such as hot spots—were the top contenders. According to this study, managing these conditions can cost anywhere from $172 to $255 per visit.
That's not the only reason price has become less of a barrier in this category, though. Tony de Vos, president of Azusa, Calif.-based Cardinal Pet Care, says that ingredients have become much more important to pet owners than cost.
"Pet parents are taking a more holistic approach to the category, in terms of seeking out eco-friendly products with natural ingredients," says de Vos. "This is part of a larger consumer shift towards sustainable products in general."
He believes that the want for transparency is one of the main drivers for natural products. Pet owners are choosing their pet's skin and coat care products just as carefully as they're selecting their own personal hygiene solutions. Consumers are scrutinizing every ingredient, checking out product claims and focusing on natural, sustainable solutions.
Pet owners care just as much about what's in their products as what isn't, continues de Vos. Retailers should be "very forthcoming" about the products they carry, both verbally and in their merchandising displays.
"They can take this to the next level by telling the stories of the supplier companies behind these products who are using eco-friendly ingredients and sustainable practices," he suggests. "People today want to support companies that align with their own personal values."
Citing a Nielsen poll that shows that younger demographics—specifically millennials—are willing to pay more money for sustainable goods, de Vos postulates that pet owners, in particular, are more favorably inclined towards environmentally-friendly products than the non-pet-owning population.
Healing Time
Another thing to keep in mind is that a good amount of pet owners who are seeking out these products are likely already dealing with skin problems, such as wounds or skin irritations.
Geoff Hamby, marketing director for Vetericyn Animal Wellness, explains that pet owners want the assurance that the products they select will not only be "incredibly efficacious" and provide fast relief, but also won't cause unnecessary discomfort—or damage—in the process.
"There are wound cleaners out there that will actually harm the healthy tissue surrounding a wound or irritation," he explains.
Rialto, Calif.-based Vetericyn makes a variety of products for skin, eye, ear and coat care, formulated for all animals at all life stages.
"Our Vetericyn Plus product line consists of super-oxidized hypochlorous (HOCI) solution," explains Hamby. "The HOCI molecule is naturally produced by the body's white blood cells. We've created a synthesized version of the molecule to bring pet owners a safe animal care product."
FoamCare, the company's newest product line, offers a spray-on, foaming shampoo, formulated and optimized specifically for coat density. The spray application makes it easy to cover the entire animal with the product, Hamby says, while the foaming action provides good saturation and fast rinsing. FoamCare comes in three coat-specific formulas and one medicated version. The company also offers the Vetericyn Plus line of wound, skin and hot spot products that contain anti-inflammatory, antimicrobial and pain-relieving properties.
Pet King Brands makes the ZYMOX dermatology line, which offers skin topicals and ear care solutions to help manage infections and calm itchy, allergic skin. The products, which contain the company's patented LP3 Enzyme System, are finding a receptive audience in those who want to reduce the use of antibiotics—or avoid them altogether—when treating skin and coat issues.
"ZYMOX can't cure allergies, but the products can provide solutions to the complications of allergies, such as itchy skin, hot spots and ear infections," explains Decker. "An allergic pet will most often be allergic to multiple things and may be plagued with allergies their entire life. They may also develop secondary infections due to bacteria, yeast or sometimes both. For many allergic pets, ear infections are also common—it's estimated that 85 percent of pets with allergies will battle infections of the ears and skin, often recurring."
Similarly, Cardinal Pet Care offers a variety of grooming and health/first-aid products for dogs and cats, along with items in other categories under several brands. Most recently, the company introduced the EcoBath Manuka Honey pet grooming line, which includes a shampoo, conditioner, detangling spray and an anti-itch spray.
"All the products are made with natural Manuka honey from New Zealand, currently a popular ingredient in the human personal care market, because of its remarkable natural healing, rejuvenating and antibacterial properties," says de Vos. "Consumers are looking for the latest trending human hair/skin product ingredients for their pets. We've addressed this trend in our new EcoBath line."
de Vos says the honey is blended with high-quality organic and botanical ingredients, creating the company's exclusive Honey Hygiene for healing, moisturizing and beautification of skin and coat. Organic hempseed oil and chamomile extract are also added for moisturizing/conditioning, along with organic sage leaf extract for natural cleansing and Aloe Vera for itch prevention and dandruff reduction. The company also offers a first-aid line, Remedy + Recovery, featuring an array of products formulated to address specific issues, such as minor injuries, irritations and skin conditions.
According to de Vos, one trend that is positively impacting sales of shampoos, conditioners and other grooming products is the increase of people who are bathing their dogs at home, even those that use a professional groomer. Driving this is the inclusion of dogs in practically everything a family does. As dogs are brought to more places, their owners want them to be fresh and clean.
"On the skincare side, one issue that is getting more attention is preventing dogs from creating hot spots when they get a minor skin irritation or injury," he says. "More pet parents are using first-aid products designed specifically for dog, such as anti-itch sprays and hydrocortisone lotions, to soothe skin irritations, stop itching and break the hot-spot cycle."
The humanization of pets and their elevated status as family members is changing the way pet owners purchase products. Consumers are looking for items that will enhance the pet's life, says James Brandly, associate trade marketing manager for TropiClean Pet Products. Located in Wentzville, Mo., the company provides a variety of pet products, such as shampoos and conditioners, waterless shampoos, deodorizing sprays and more.
TropiClean recently introduced the Papaya & Coconut Waterless Shampoo, enriched papaya, coconut and oatmeal. The formula is designed to help nourish dry skin and relax tangled hair with no rinsing needed. The OxyMed by TropiClean line has been redesigned, Brandly added. This grooming line is intended to help soothe dry, itchy skin and improve the skin and coat. Included are shampoos, soothing sprays, wipes and the OxyMed Medicated Oatmeal Treatment.
Assisting Customers & Sales
An educated staff will enable retailers to provide customers with a more robust selection of products while helping eliminate their confusion.
"Pet parents can be overwhelmed with the different grooming options," says Brandly. "For retailers, educate yourselves on the options you provide and help guide pet parents to the best product fit for their pet's specific needs."
That being said, a well-educated sales staff's knowledge should include more than just product information.
"Retailers should go a step further and explain how to use the product properly," de Vos advises. "For example, before applying skin remedies the pet parent should clean the injured area and pull or clip the fur back to allow the medication to penetrate the lesion."
Decker says many retailers are creating almost pharmacy-like specific remedy sections in the store, while de Vos is seeing more retailers placing a greater emphasis on the remedy/first-aid category.
"Some stores not only have an inline section devoted to first-aid, they're also displaying these products at their register to bring them to the consumer's attention," says de Vos. "The first-aid category can be a great conversation starter for the store's sales team. Especially during the spring-summer months when pets tend to suffer more insect bites, skin rashes and cuts and scrapes."
Other cross-merchandising opportunities can be found throughout the store. For example, consider placing waterless shampoos, wipes and deodorant sprays by the travel section or with leashes and harnesses. These can also be included in the first-aid section, since some issues will not allow for bathing. Decker advises locating products designed to address allergies by the food, since this section will draw pet owners looking for diets designed to reduce allergic reactions and sensitivities.
"If it's discovered the pet is having allergic issues causing itchy, inflamed skin and/or ears, this provides an opportunity to highlight remedy products the retailer stocks," she explains.
Product manufacturers are more than willing to step in and help with product information and in-store training, signage and other support, such as sampling programs, product demos, in-store events and more. For example, the Vetericyn team creates a variety of blogs, infographics and videos not only to entertain, but also to show pet owners how to do things they may be uncomfortable with, such as wound cleaning or eye and ear care.
Finding success in this category is as easy as taking advantage of all the educational materials that are provided.
"Retailers can benefit by becoming the resource and supplier of information and products that help solve the pet parent's problems," says Decker.  PB