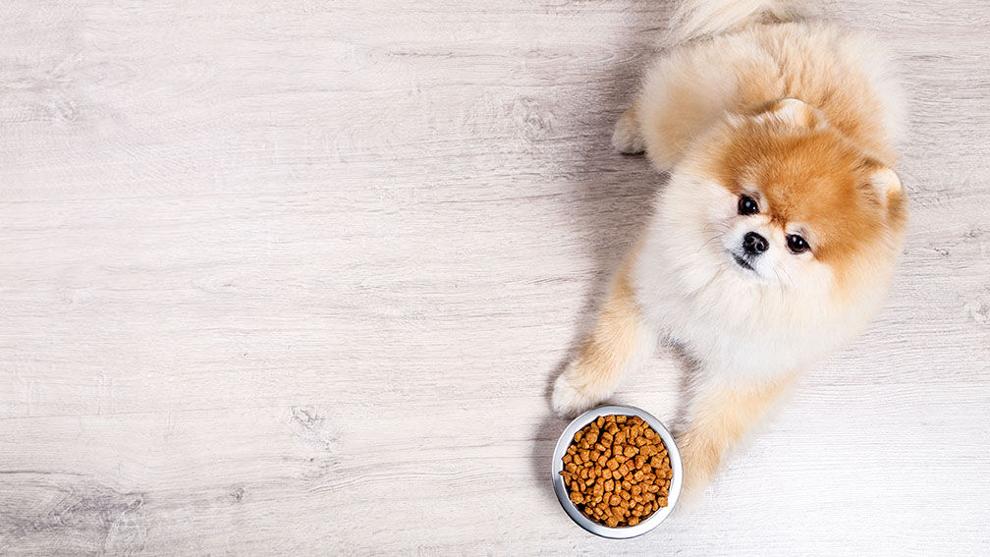 The great thing about grain-free foods and treats is that as a whole, products within the category touch on several trends important to todays' pet owners, such as those seeking limited-ingredient offerings, or frozen/freeze-dried raw, or ancestral diets, or minimally processed foods and treats. These products also appeal to dog owners who are hoping to reduce food allergies and sensitivities, or to manage their dog's weight. As pet owners' awareness of what grain-free foods and treats have to offer grows, and as consumers become more comfortable with these products, category sales are benefiting.
"Despite previous hesitation, the grain-free category continues to grow as pet parents continue to look for alternative options," says Emma Kumbier, veterinary outreach coordinator for Primal Pet Foods. "Offering grain-free diets allows retailers to align with consumer demand and preference."
Gordon Dumesich, chief growth and marketing officer for Instinct Pet Food, says that in addition to allergy concerns, some dog owners are gravitating towards grain-free foods and treats in an effort to avoid ingredients like wheat/wheat gluten, corn soy or corn gluten meal since these could contain "certain levels of toxins, such as aflatoxin or mycotoxin," which can negatively affect pet health. Additionally, some want to feed their pets higher-protein, real-meat foods, which describes many—although not all, cautions Dumesich—grain-free foods and treats.
There is also a desire among consumers to feed their pets a diet more in tune with what dogs eat in the wild, says Jen Beechen, vice president of marketing for Champion Petfoods.
"Dogs were built for a diet high in animal-derived protein and few carbohydrates, which is why many [pet parents] choose grain-free foods," she explains. "What's important for pet lovers to remember is that not all grain-free foods are created equal. Some replace traditionally used grains with other ingredients dogs shouldn't be eating, including corn and potato, instead of replacing those grains with animal protein."
Product Options
In order to adhere to consumer demand and preference, manufacturers have created a variety of product options for retailers and customers to choose from. 
For its part, Champion— its brands include ORIJEN and ACANA—specializes in biologically appropriate dry, freeze-dried and wet foods and treats, says Beechen. All ORIJEN recipes are grain-free and feature "premium and WholePrey animal ingredients." For instance, ORIJEN Original consists of 85-percent free-run poultry and fish, while the company's newest treats line, the grain-free ORIJEN High Protein Biscuits have 90-percent meat, poultry or fish. 
Likewise, one of Instinct's most popular products is its freeze-dried Instinct Raw Boost Mixers, a raw topper that is also often used as a treat, says Dumesich. The Raw Boost Mixers line has been expanded to include options incorporating functional ingredients designed to help with issues like digestive health, skin and coat, mobility support and immune health.
The company also offers the Instinct Raw Longevity, a raw product line with recipes that contain a high proportion of real meat protein in addition to fruits and veggies and offer customized, life-stage-specific formulas to support optimal health; whether puppy, adult or adult over seven (for example, the Adult 7+ recipe contains lemon balm, shown in human studies to support cognitive health).
"This line is exclusively available at neighborhood pet stores, giving independent retailers a leg up compared to large retailers or e-commerce sites," says Dumesich. "This is a robust line of raw products, from frozen, to freeze-dried to raw + kibble products to meet all pet parents where they are in their raw journey."
As another example of a life-stage specific product, Loving Pets offers the Totally Grainless Soft Chew Treats for adult and senior dogs. These sausage bites are made in the U.S. and contain no wheat, corn or gluten and have added fruits and veggies for enhanced benefits, says Eric Abbey, president and founder. Flavors include Beef Stew Recipe Sausage Bites with Peas & Carrots and Chicken & Cranberry Sausage Bites. 
"Since the pet parent is making the purchasing decision, retailers want to offer treats their customers can easily relate to and understand the ingredients and benefits," says Abbey. "Today's pet parent wants to know exactly what is inside and what is not, and where [the ingredients] are from is very important!"
As such, manufacturers are looking for new ways to explain their products, and how they can best convey their benefits to customers. 
"Over the last few years we've changed our packaging to say, 'no corn, wheat, soy, lentils, or legumes' instead of labeling as grain-free," says Kumbier. "So although our foods have remained the same, the verbiage we use is different."
Supporting Sales
Since knowing what products contain and where they're made is important to consumers, Loving Pets has creating packaging that clearly calls out what's inside, says Abbey.
"[We] use easy-to-understand icons, such as Grain Free, Gluten Free, etc., so pet parents can easily identify the benefits or confirm the absence of allergens they may be looking to avoid," he says. "Creating eye-catching packaging that calls out what is in and sometimes what's out and where the product is made has been a direct response to what pet parents are looking for."
Education is also essential, he continues, adding that the company takes time to educate its retailers who, in turn, should make the effort to inform their customers.
"We also help build awareness through a variety of selling tools that we offer," Abbey says. "For example, special displays like clip strips or floor displays, as well as sampling programs."
In order to offer customers a full range of food and treat options, Dumesich says pet specialty retailers should make raw a destination in their stores and ensure employees know how to discuss raw feeding and its benefits.
"Raw is an investment in a pet's lifelong health and feeding raw can be simple since it comes in a variety of forms to meet the needs of the pet and the pet parent," he says. "Instinct provide retailers with an array of merchandising tools and educational resources. In fact, Instinct worked in partnership with retailers in developing in-store and digital marketing tactics so retailers could provide feedback and ensure that what we were creating would work well in their retail spaces."
The company also offers secondary display options and POS materials, online associate training with wide-ranging content created by "industry-leading experts," as well as educational literature, and digital support for retailers who want to create "an omnichannel strategy" that brings customers to the store.
On top of offering knowledge for customers, it's important for retailers to learn as much about their pet customers as possible. Questioning pet parents about their dog's needs is necessary and useful when directing them to the appropriate foods or treats, says Beechen, who advises inquiring about any allergies or sensitivities, health issues, weight concerns, the age of the dog and breed, activity level and so on.
"All dogs are unique and asking specific questions will help retailers make a truly tailored recommendation," she explains. 
"Retailers should also consider a prominent placement for these products, such as the front of the store where there's an increased opportunity for pet lovers to take notice and ask questions about grain-free," Beechen continues. "Many pet lovers simply don't know enough about the category, which offers a great opportunity for retailers to educate them on the benefits of grain-free."  PB