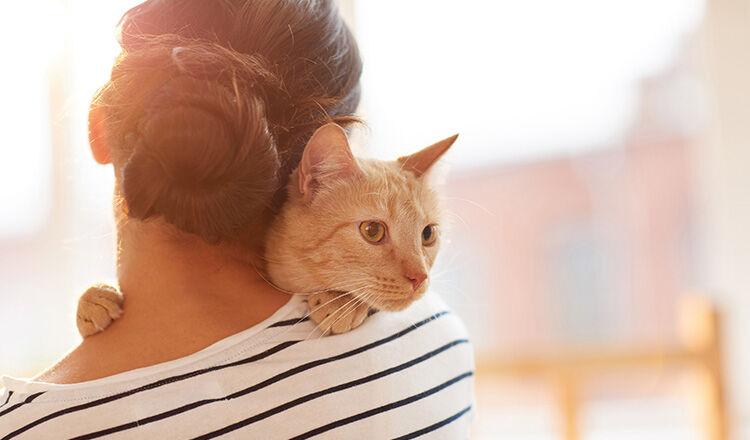 Healthcare is top of mind these days for everyone, and that concern transfers over to pets. As more families recognize how important having the right vitamins, minerals, amino acids and other nutrients are to a pet's diet, the more they care more about the ingredients they're feeding to pets. 
When it comes to cats, it's essential they get all the nutrients they need, and sometimes, that's not always through their primary diets. Just like humans take vitamins as add-ons to their meals, supplement products can greatly benefit felines. 
Dr. Bob Goldstein, co-founder of Earth Animal with his wife Susan, notes that it's important to take into consideration what the cat's primary diet consists of, and how a supplement can fill in any nutritional gaps. As an example, certain pet foods may be made through a process of heating, which in turn cooks out certain nutrients before it gets to the pet, but the right supplement can replace those important nutrients.
While some extra nutrients greatly enhance a pet's overall health, sometimes healthcare and supplement products are absolutely necessary—especially if cats have a certain condition.
"Cat parents are often looking to prevent or combat four big areas of concern: cardiovascular disease, diabetes, obesity and joint pain," says Marianne Warnaer, director of global sales for Biomega. "Obesity in cats, for example, has become a major cause for concern over the last five years." 
According to Dr. Bob and Susan Goldstein, other common ailments cats suffer from include everything from upper respiratory conditions to kidney and bladder problems. Ailments such as gingivitis and mouth sores, and even flea bites can be detrimental to a cat's health. Emotional issues, such as stress, can also lead to physical conditions that impact a cat's well being.
On top of tackling serious ailments or diseases, sometimes pet parents are focused on preventing problems for cats as they age. Elderly cats can get arthritis and, since achy joints are one of the most common side effects, cat parents need to come up with good pain management strategies. 
"Supplementation may be required for cats to ease pain in later life should they encounter health issues," Warnaer explains. 
It's What's Inside that Counts
To address potentially painful conditions, pet parents need to understand the specific ingredients that can help alleviate their cat's pain. As with many categories in the pet space, cat healthcare and supplement products are directly linked to human trends.
"The pet supplement market has benefited from the discovery of using popular ingredients from the human side in pet supplements, such as glucosamine, probiotics, and CBD," says Jeanne Jacobs, leader of business development for PetAlive. "Cat parents want to bring the same safe, natural, effective solutions they found for themselves to their pets." 
It is important for pet specialty retailers to mark the distinction about the ingredients that benefit cats specifically, and not dogs. 
"Cats cannot have some ingredients that are safe for dogs – for example, white willow bark is safe to feed to dogs, but is strictly avoided in cat supplements," says Scott Garmon, president of NaturVet. "Cats are also notoriously picky. Therefore, cat parents tend to try products that are labeled and flavored specifically for cats only."
Sometimes, the driving force behind a purchasing decision is that cat parents want to help address a cat's condition in a natural way before turning to medications. 
"Cat parents want to ensure a long, healthy life for their pets and some of the biggest trends are finding relief for painful ear infections and itchy, allergy skin – without antibiotics," says Debra Decker, director of marketing for Pet King Brands, Inc.
"Consumers are looking for products that are safer, with fewer side-effects and at a lower price than pharmaceuticals or prescription medications," adds Jacobs. 
Focusing on Felines
Retailers can help guide pet parents to the products best suited for their cat's needs, and tailored to their preferences as a consumer, but first, they need to stock optimal, trustworthy products. 
"Stores need to lean on and rely on brands that support them and will help them succeed," says Chad Tillman, national sales manager of Grizzly Pet Products. 
"When building a dietary supplements product assortment, the retailer should be looking at the top categories of products in the marketplace and be well represented in these categories," adds Jacobs. 
On the whole, retailers should aim to work with pet food manufacturers that focus on creating products that consider the ease of application, use natural ingredients and make sure the product packaging is easy to understand. Since many manufacturers create supplements, Garmon recommends looking for an NASC symbol on packaging. 
"The NASC focuses on quality control guidelines for pet supplement companies to ensure customers are getting high quality products from trusted companies," he says. 
Once retailers have trusted products stocked, they need to be properly educated on how these products can help with certain cat conditions, in order to be able to pass this knowledge on to their customers.
"First, sales associates need to be educated on the health issues cats can suffer from, and how many cat owners are now caring for cats the way they have or do care for their dogs," says Decker. 
As a result, consumers expect their local pet product retailers to be fully equipped to address all kinds of questions about a product. 
"As a pet retailer it is important that your staff fully understands the healthcare products you carry," adds Jacobs. "Pet parents are going to ask a lot of questions about active ingredients and expect your staff to know the answers before they give it to their pet."
While cat parents should consult veterinarians before addressing their pet's condition, sometimes they don't always take this first step. 
"Retailers and sales associates must remember that not all consumers have been advised by a veterinarian to purchase a supplement or healthcare product," says Warnaer. "Guiding pet parents to the right product requires sales associates to ask the right questions regarding the pet's age, current diet and any ailments they currently suffer from." 
If customers require more information than a sales associate can provide, retailers should reach out to manufacturers and suppliers. Many manufacturers have downloadable resources available on their websites, says Warnaer. Of course, with more information available online, sales associates can quickly reference product information and share it with customers. 
At the end of the day, having conversations is a perfect way to build a relationship with customers, and most store sales are made thanks to employee recommendations, says Garmon. 
"Owners are looking for retailers to help them navigate the wealth of information available regarding vitamins, supplements and healthcare products for their pets," says Warnaer. "There is a wide range of cat ailments and having an assortment of products for those aliments is going to make you the first destination a cat pet parent thinks of when a health issue arises." PB