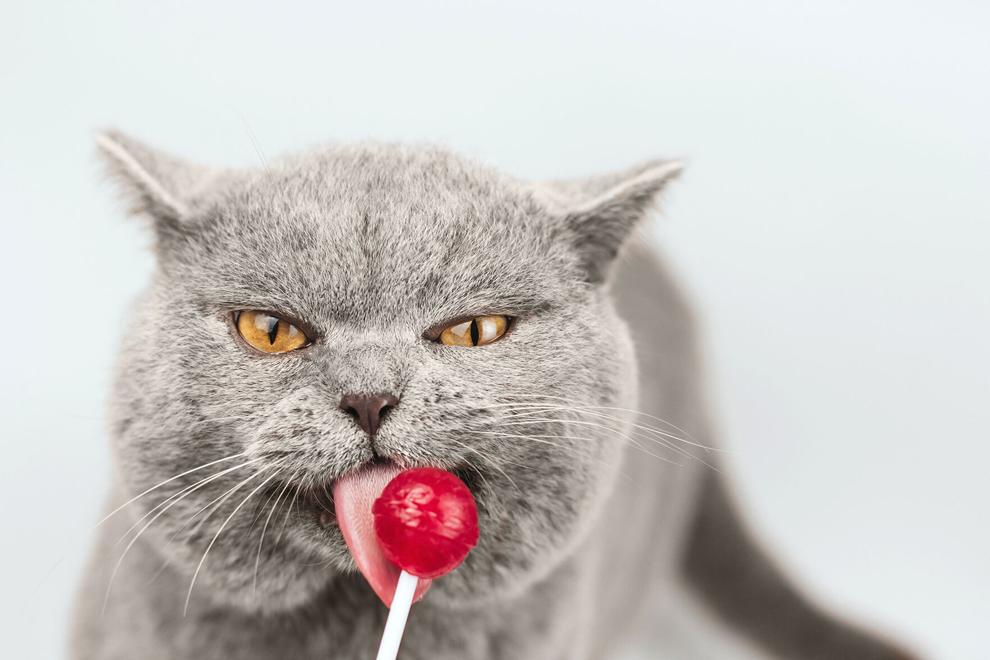 As deeply as cat owners love their feline friends, they experience a fair amount of frustration at mealtimes. Unlike dogs—who have to be restrained from consuming anything they stumble across on ground, floor or trash cans—cats have elevated finicky to an almost hair-pulling extent. Consequently, it's not unusual for their aggravated, even slightly desperate humans, to turn to pet specialty retailers for help. After all, many of these frantic souls have heard cats will starve themselves to death rather than eat food they don't like; it's why Google is awash with pleas about how to get them to eat.
In this, pet specialty retailers occupy an essential role helping to relieve cat owner anxiety by providing not only a calming, sympathetic presence but solutions that will keep cats eating and healthy. 
"There remains the need for a wide variety of choices—formulas, flavors and textures to appeal to even the pickiest of cats," says Ann Hudson, vice president of marketing for Whitebridge Pet Brands. "Owners want to evolve mealtime from simply putting out some food and hoping the cat eats it to a truly enjoyable experience for them and their cat."
There has been "exponential" growth in the natural and raw category, says Andrea Bourne, senior marketing specialist for PureBites. She adds that a "key driving force" in this segment is the demand for products sourced and made in the U.S.
Also of Interest
Rafi Kalachian, vice president of business strategy for Redbarn Pet Products, says he expects cat foods will begin calling attention to the amount of real animal protein they contain, as younger people (who, in particular, are gravitating toward cat ownership) undertake the same sort of nutritional research that dog owners have been doing.
"We're seeing this now in dog food and as we know, cats, not dogs, are the family's true carnivores," Kalachian says. "Of course, when you have high-meat diets, prices are likely to go up. If they can, younger cat parents may be willing to spend a bit more for a more carnivorous diet, but still within reason. People with cats often own more than one, keeping the need for reasonably priced foods still a relevant topic."
Obesity can become an issue for cats, says Gina Zaro, director of marketing, Dr. Elsey's Cat Products. Overweight cats are susceptible to a variety of health concerns, including diabetes, she continues. All cats, but especially older ones, can experience muscle wasting, as such needing formulas with at least 36 percent protein to ward off muscle wasting and 50 percent protein to promote an ideal body mass.
"There is an overall focus on simplification and getting back to the ancestral diet of a cat," she says. "Consumers want to feed high-quality ingredients that help their cats live longer, healthier lives. Nearly seven out of 10 cat owners believe pet foods are effective in preventative healthcare."
Canned or wet diets are becoming more popular with cat owners, thanks not only to the high acceptance of these forms by many cats but also because they add water to the cat's daily diet. As Bradley Quest, DVM, principal veterinarian for Pets Global, explains, some cats have difficulty getting sufficient water, which can lead to a variety of woes, such as urinary tract infections and kidney problems. 
Another trend noted by Hudson and Quest is that cats are living longer and as such, are likelier to experience the ills that go along with aging. For example, according to Hudson, over 60 percent of cats have health issues related to obesity, often seen in older cats. Quest says that some vet sources report that 50 percent of cats over the age of five are overweight. Other age-related concerns he mentions include joint-health issues, cognitive problems and even cancer—why he advises it's important for those with older pets to make a habit of annual veterinary exams.
What They Want
Occupying a prominent spot on the list of what cat owners are looking for from manufacturers is a concern over social responsibility, says Katie McNulty, marketing coordinator for Midwestern Pet Foods. 
Zaro agrees manufacturer sustainability is of increasing importance to pet owners, which is why Dr. Elsey's is "on a mission" to offer recyclable packaging materials as well as opportunities for its customers to reduce their waste footprint. She adds the consumers also want a line of clear, open communication with the manufacturer about sourcing practices.
Kalachian explains that if customers are unable to find certain nutritional data on the package or website, that they want to call and be able to talk to someone "immediately" getting the information they seek.
As for what they want from pet specialty retailers, knowledge is key. Aware of this, manufacturers offer an array of tools designed to help retailers get up to speed on their products, which is important because cat owners are, "more educated than ever before," says Hudson. Questions retailers should be prepared to answer include those about manufacturing processes, sustainability, ingredient sourcing and so on.
"Cat owners want trusted brands, safe products and nutrition that keeps their cats healthy and happy," she says. "Great packaging, cool marketing campaigns and low pricing all have an appeal but are not the most important components in the decision-making process. Cat owners expect retailers to have done the homework and to only make available diets that answer those needs." 
Retailers must challenge cat owners to read the ingredient labels on pet foods and treats, says Bourne. She explains that 99 percent of all pet owners believe food and treats can make a difference to pet health, but they need the information necessary to make the optimal decision. 
"Retailers should always ask pet parents things, such as the age of the pet, what diet the pet is eating now, if there are any medical issues and the activity level of the pet," he says. "The best retailers will make the pet parent feel like they are part of a team looking for the best nutritional solution for the pet."  PB