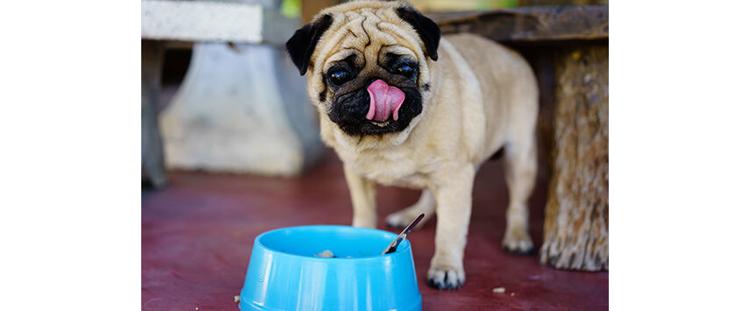 In order to provide their pets with the same quality foods that they're feeding themselves, pet parents—especially Millennials—are educating themselves on the benefits and disadvantages of certain food trends. As the number of Millennial pet owners continues to grow, pet retailers should pay attention to their spending habits and amp up certain sections of their stores, such as freeze-dried food and treats.
"At approximately $850 million dollars in sales, the alternative category (raw, freeze-dried, dehydrated) is the fastest growing category in the food and treat aisle according to Nielsen (15 percent growth in 2019)," says Andrea Bourne, marketing manager for PureBites.
Bourne explains that because freeze-dried treats are minimally processed, they're able to retain more essential nutrients. Dogs and cats received all the natural benefits raw proteins have to offer when they consume freeze-dried snacks. Some of the health benefits include high protein levels, low calorie levels, omega-3 and -6, calcium, taurine and other essential nutrients and minerals.
Since the freeze-drying process results in a product that is a lot closer to its raw state than traditional dog food, freeze-dried foods are a good stepping stone for pet parents who are interested in transitioning their dogs to a completely raw diet.
"Freeze-dried foods can be a convenient and healthful whole food alternative to more heavily-processed kibble and canned foods," says Lindsay Meyers, product development and veterinary channel manager at Primal Pet Foods. "They are a fantastic gateway to the raw, fresh and alternative pet food category."
Joey Weichmann, national sales manager at Vital Essentials, explains that in addition to providing a healthier meal, freeze-dried products also add a level of convenience.
"Freeze-dried foods and treats provide pet parents with all the quality and nutritional benefits without the mess and the inconvenience of learning a new feeding behavior," says Weichmann. "There's no preparation, no mess and, best of all, no guessing if the ratios of meat to organ to bone are consistent with a complete and balanced diet."
Weichmann emphasizes that freeze-dried products contribute to the better overall health of pets.
"Freeze-dried diets from Vital Essentials help lend to better overall health for pets because the food is made from whole-raw ingredients and never introduced to heat of any kind," he continues. "Our food and treats are just as nutritious and beneficial as if the pet went out and hunted down dinner on its own."
Stocking Up
As pet parents continue to embrace this trend, retailers need to provide consumers with what they're looking for. When retailers don't have freeze-dried food in their portfolio of products, it only hurts their sales.
"Not having freeze-dried products would be like a grocery store only offering cooked proteins," says Alison Cremeans, director of marketing at MiracleCorp Products. "Grocery stores are filled with a variety of proteins prepared in a different ways (think of the deli counter, frozen meals or ready to eat sandwich meats) for nutritional and convenience purposes. I believe pet retailers should have the same approach!"
Cremeans believes having a large variety of options and proteins will entice customers to try freeze-dried foods.
"With a large offering of different proteins, retailers can present their freeze-dried assortment to pet parents who have pets with dietary restrictions, sensitive stomachs or even if they're just picky," says Cremeans.
Retailers who embrace this trend will see results, both monetarily and in the number of new and return customers.
"It's a high-growth, high-velocity category," says Mark Sapir, CMO at Stella & Chewy's. "It provides an opportunity to 'trade' pet parents up into something special, will drive profits as well as a productive return on space. Since our brand is not available in big-box stores, it helps insulate neighborhood pet stores."
Stores that don't carry freeze-dried products are going to fall short compared to other specialty pet stores and, in the end, suffer.
"Pet parents are becoming more educated on nutrition, and stores that don't keep up with the latest in health options will face challenges," says Weichmann. "Stores who chose to educate and promote healthy and convenient freeze-dried options will be the ones who thrive in this ever-changing marketplace."
Spreading the Word
While carrying freeze-dried products is an important step for retailers, how the products are promoted and merchandised is even more important. Since the products are light-weight and often in smaller packages, there are plenty of options for promotion.
"Because freeze-dried products are lightweight, they can be merchandised virtually anywhere in the store—on retail shelving, on a peg board, table top displays, wall hung shelving… the possibilities are endless!" says Weichmann.
Another reason freeze-dried products makes for easy merchandising is because of the variety of ways in which they can be utilized.
"Freeze-dried options should be prominent in the kibble and canned areas of the store in both the canine and feline sections," says Meyers. "Signage letting customers know that these options are fresh, whole-food based and are easily added to any kibble meal can be helpful. When the recommendation is simply to add something to their food versus changing their food, customers are much more receptive."
Retailers can even embrace the sheer number of products out there. The interest in freeze-dried is growing so rapidly that Bourne believes that "given the continued growth in the category, retailers should create a freeze-dried section in treats and in food."
Many brands also provide materials and education to make it easier for retailers to promote and teach their customers about feeding their dogs freeze-dried foods.
"We offer many in-store tools to help educate and support our partners, including shelf talkers and danglers, displays and clipstrips, monthly promotions so retailers can promote and feature PureBites in their local flyers, and great initial stocking order offers," says Bourne. "We also work hard to bring pet parents into pet specialty stores through a combination of digital advertising, traditional magazine and PR advertising, and spreading the word through social media and through our army of influential pets and pet parents who are crazy about our nutrient rich treats."
Education is key, and retailers should make sure their associates are up to date on the latest products in the category and know how to successfully communicate the benefits to customers.
"We continue to support neighborhood pet stores with providing retailer training/education," says Sapir. "Education is key [and] we would encourage retailers to learn more about our brand and raw on expert voice online training platform."
Endless Possibilities
As the category continues to grow and consumers learn the health benefits of freeze-dried foods, retailers should look out for even more products.
"Freeze-dried treats already offer pets a valuable health function, but like many other types of treats, I think even more functional freeze-dried options are on the horizon," says Cremeans. "In addition to the benefits of raw ingredients, supplements and vitamins can be added to support joint health, digestive health, skin and coat, etc."
It's not only the health benefits of freeze-dried, but also the ease and convenience that are adding to the increased number of products in the category.
"Freeze-drying technology allows manufacturers, retailers and pet parents alike to pack an incredible amount of tasty nutrition into a light-weight and easy-to-use format," says Weichmann. "More and more pet food manufacturers and treat companies will add freeze-dried to their line-up as the demands for better nutrition increases."
Pet retailers should embrace and carry these products before it's too late.
"This category will continue to grow exponentially," says Meyers. "The key is for brick-and-mortar retailers not to be left behind. Providing variety, convenience and competitive prices along with using the category as leverage for more frozen food sales can help further insulate retailers from the strong online competition in this category specifically."  PB