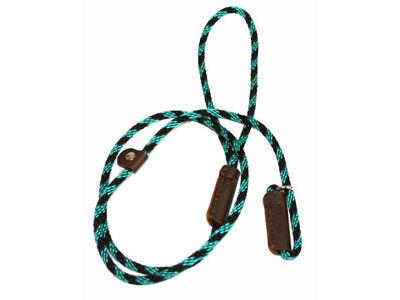 Lone Wolf Pet Product's (lonewolfpets.com) 1/4 in. round solid rope braid leash is durable and handmade in the U.S. The high quality leashes are offered in 12 colors and a variety of styles and lengths.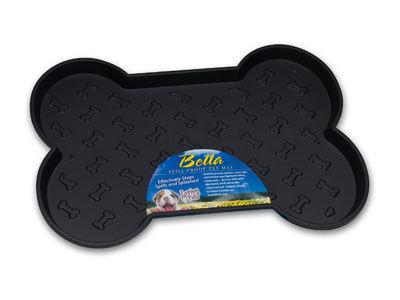 Loving Pets' (lovingpetsproducts.com) Bella Spill-Proof Mats for Dog & Cats prevents splashes and retains spills with raised edges and a slip-resistant, fish-embossed surface for Cats and bone-embossed for Dogs interior. The anti-skid feet help to prevent slips, slides, noise and floor damage. The Bella Mat is non-toxic, BPA-free and quality tested. Good for both indoor and outdoor use, the Bella Mat cleans easily and is dishwasher safe.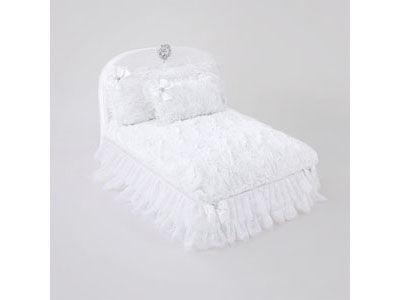 Hello Doggie's (hellodoggie143.com) Snow White Enchanted Nights bed style features adorned handmade lace, a tear drop crystal brooch and satin bows accented with four-row crystals. The bed has a removable down pillow, along with zippered bottom to completely remove for delicate washing. It also comes with a non-slip bottom. Available in Baby Doll, Sterling and Snow White, and can be customized with your choice of bows. Made in USA.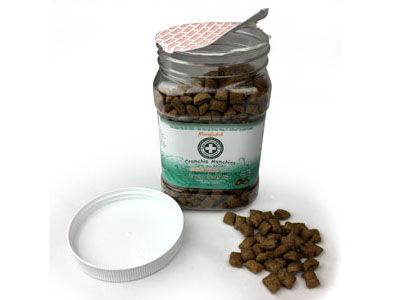 Meowijuana (meowijuana.com) Crunchie Munchie Cats Go Wow Pawty Cat Treat Mix Canister is a resealable 14 oz. container that holds a medley of Meowijuana's three Crunchie Munchie cat treats (Chicken, Salmon and Tuna flavors). Each treat features Meowijuana's proprietary catnip and valerian root-flavored center surrounded by a crunchy outer shell. The all-natural cat treats are made in the U.S. and do not contain any wheat, corn, soy, artificial colors or animal by-products.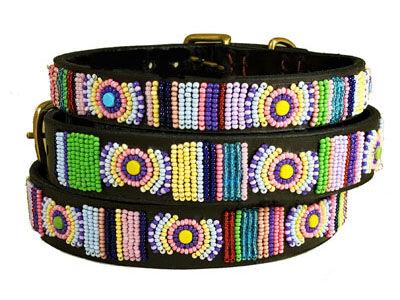 The Kenyan Collection's (kenyancollection.com) Posey collection comes in a hatband, bracelet, collar and belt. The collection features soft spring colors in vertical strips with sunburst circles on brown leather. The collection is made from locally-sourced leather, the buckles are made from scraps found in junkyards and the beading is all hand stitched. All products are handmade by the mamas of the Maasai Tribe of Kenya.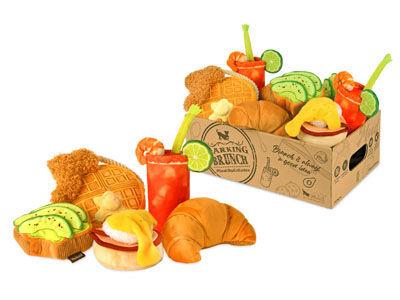 P.L.A.Y. Pet Lifestyle and You's (petplay.com) Barking Brunch Plush Toy Collection is eco-friendly and 100 percent machine washable. The mix of brunch-themed toys are available individually or in 15 pc. sets with a free merchandising display.
Simply Southern's (simplysouthern.com) pet line features leashes, collars, bandanas and apparel. The bandanas have matching collars and leashes. Bandanas are available in small, medium, and large.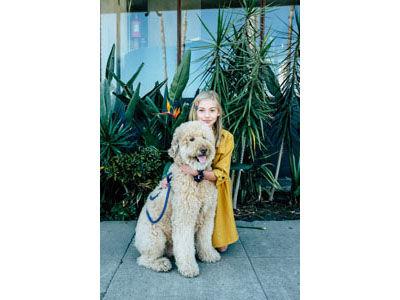 ZippyPaws's (zippypaws.com) Mod Essential Rope Leash comes with durable silver zinc hardware and features top grain leather accents. Available in navy, pink, teal and black, the leash is 5 ft. long and the pull strength is tested to withstand 352 lbs. It pairs with ZippyPaws Leather Collection collars. 
PetRageous Designs's (petrageousdesigns.com) mugs are available in a variety of different themes and patterns for pet owners. All mugs are made of 100 percent ceramic stoneware and dishwasher- and microwave-safe. Each mug features a pet-themed graphic on the exterior. PetRageous Designs uses larger capacity mugs, which are typically 24 oz. and 28 oz.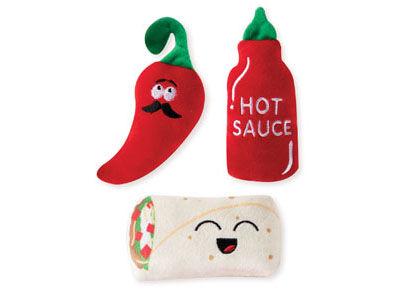 Petshop by Fringe Studio's (petshop.fringestudio.com) Hot and Spicy mini dog toys are a 3-in-1 set with a squeaker in each toy and is stuffed with fluff. The set consists of a chili pepper, hot sauce and burrito.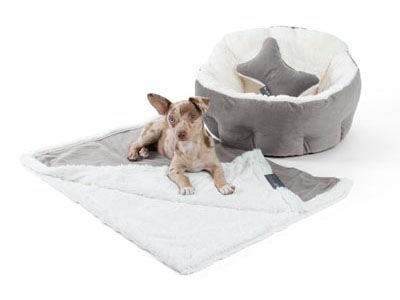 Sentiments' (sentimentsinc.us) OrthoComfort Ilan Deep Dish Cuddler bed bundle comes with a matching pet blanket and chew toy. The bed's rear wall provides substantial back support, while the lower-carved front wall supports your pet's head and neck. Made with soft micro-plush textured exterior and lined with warm faux fur. The Plush Toy Bone is made with micro-plush on one side and soft faux fur on the other and has built in squeaker.