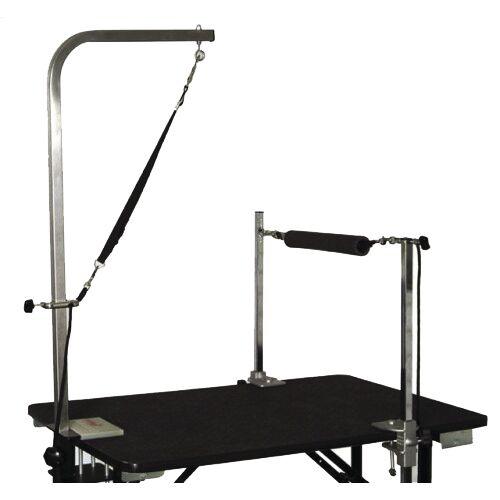 Groomers Helper's (groomershelper.com) Groomers Helper Safety & Positioning System features unbendable stainless-steel arms and overbuilt clamps. It reduces the pet's bite radius by 90 percent, keeps pets from jumping or falling off the table, and gives groomer's both hands to work with.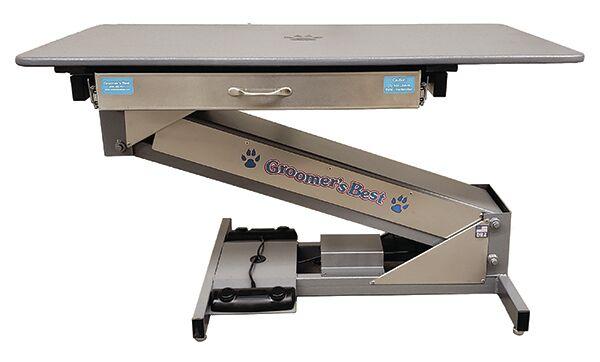 Groomer's Best (groomersbest.com) Low Profile Electric Grooming Table lowers down to 12.5 in. for dogs to walk right on, raises to 42 in. for groomer comfort and includes two drawers that provide easy access to tools. The table's textured, non-slip tabletop is steel reinforced for maximum strength and durability, and the top can be ordered in five colors, Black, Grey, Tan, Purple or Pink, and customized to match a salon's décor. Grooming arms and accessories are also available.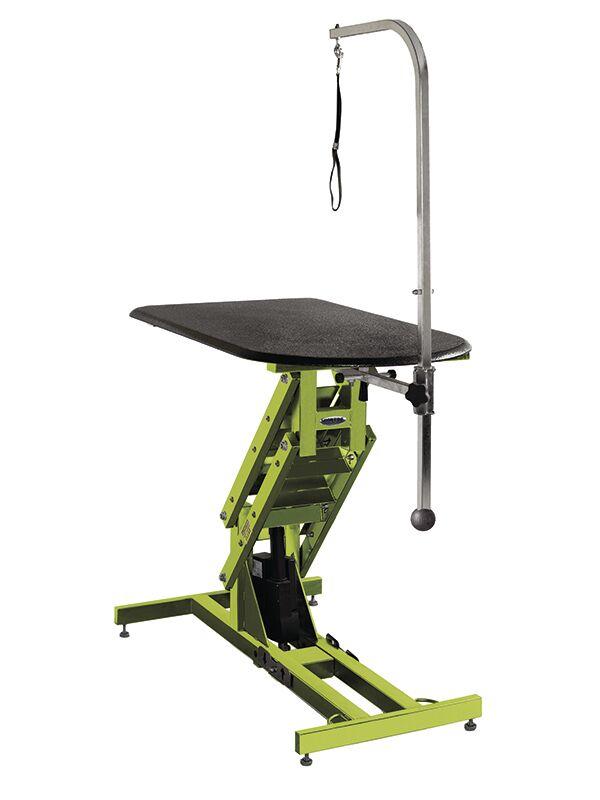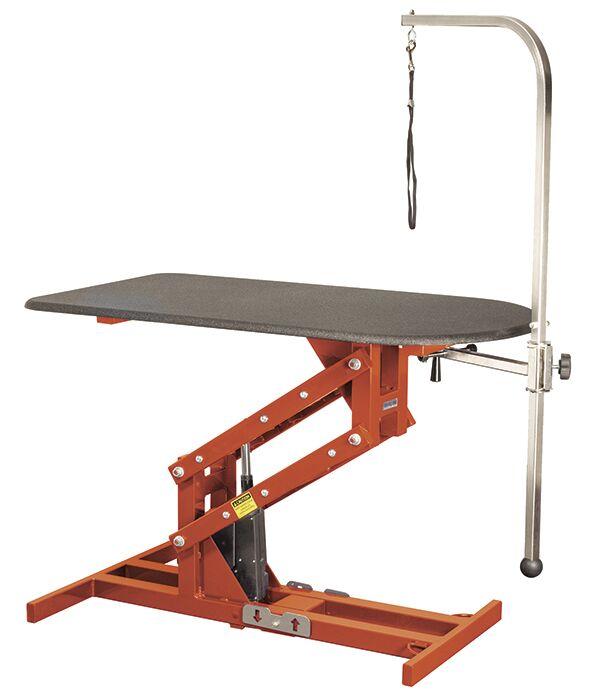 Shor-Line's (shor-line.com) Big Top Grooming Table features a grooming arm that pivots around 180 degrees, giving the groomer flexibility in positioning, and is made from Shor-Line's stainless steel. The Big Top features a table with plenty of space for equipment and room for large dogs. The durable electric lift raises the dog quietly and gently from 20 in. off the ground. The Grooming Arm comes with a silicone ball on the bottom to protect floors.