Pet-Ag, Inc. (petag.com)'s Fresh 'n Clean Hypoallergenic Pet Shampoo is good for sensitive, allergy-prone skin with its gentle cleansing, soap-free and natural formula. The formula is free of any fragrances, dyes or irritants and helps restore a healthy balance to sensitive skin while leaving a fresh, shiny coat. The shampoo contains rooibos tea to soothe skin and help prevent irritation, Aloe vera extract to moisturize dry skin and vitamin E and collagen to soothe and protect the skin. Suitable for dogs, cats, puppies, kittens and other small animals.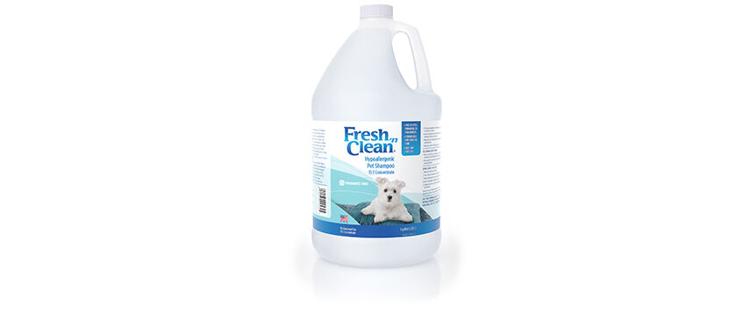 TropiClean's (tropiclean.com) Papaya and Coconut Shampoo and Conditioner is made with papaya, coconut and other tropical ingredients. TropiClean's mild coconut cleanser gently cleanses fur of dirt and oils, while papaya and kiwi replenish the natural moisture balance of the skin and coat. The 2-in-1 shampoo and conditioner will help keep a pet's skin and coat soft and shiny while preventing dry skin and tangled fur.
Double K Industries' (doublekindustries.com) Groomer's Edge Oatmella Professional Animal Shampoo combines the traditional healing properties of oatmeal, melaleuca (tea tree oil) and Aloe. Oatmella deeply cleans while offering a skin-soothing treatment that helps calm itching and exfoliates and promotes healing of dry, irritated skin. The formula helps eliminate odors often associated with skin irritations. Available in gallon, 16 oz. and 8 oz. bottles.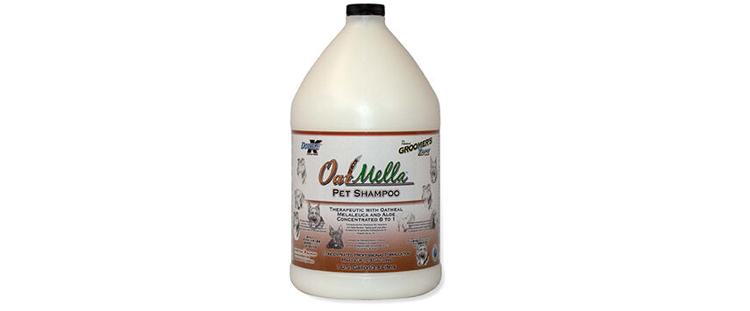 Davis' (davismfg.com) Equine Manes & More Shampoo is suitable for pets that have sparse coats or brittle hair and helps fur grow back stronger and shinier. The lathering shampoo is known for creating long, strong manes and tails for horses. It can be used all over a pet's body for a shiny coat and a high-gloss finish.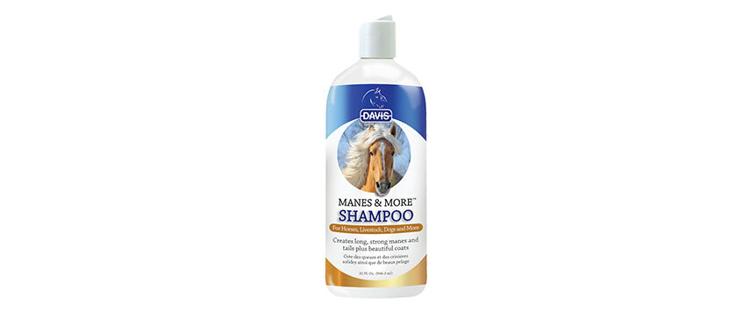 Bio-Groom's (biogroom.com) So-Dirty shampoo is deep cleansing, gives body and luster to a pet's coat, helps to strengthen hair from the tip to the roots and will not strip natural oils from the skin and coat. The foamy, residue-free shampoo is safe for puppies, kittens and the environment. It is free of parabens, dyes and artificial thickeners.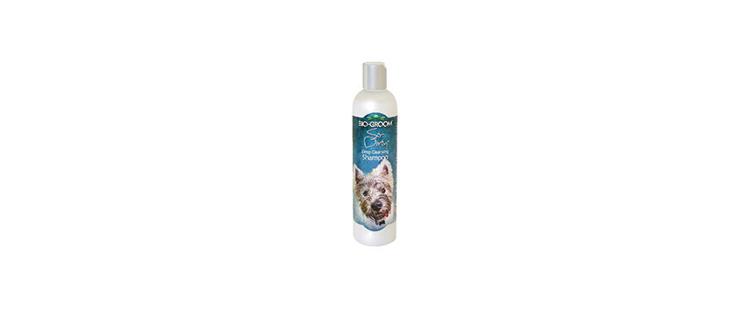 Glo-Marr Pet Products' (glomarr.com) Kalaya Emu Oil ultra-moisturizing line contains Emu oil, an ingredient that penetrates the skin and hair follicle to repair, revive and restore. The Emu Oil contains no steroids, hormones or bacteria. Available in hypoallergenic shampoo, aqueous spray and ultra-moisturizing vitamin E lotion-based cream, the line can be used on dogs, cats, ferrets and rabbits.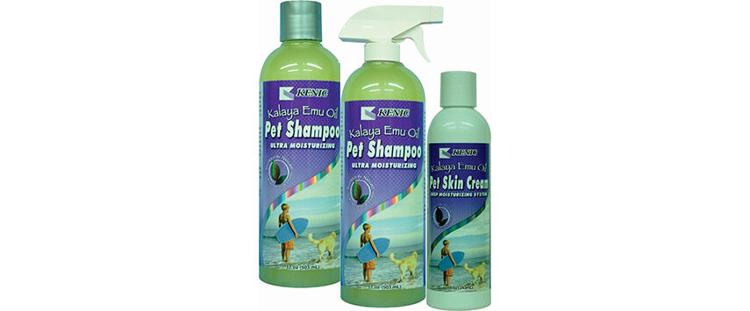 EQyss' (eqyss.com) Elite Conditioning Shampoo is a sulfate- and paraben-free vegan-friendly shampoo that leaves a pet's coat clean and moisturized. Made with hemp seed, pomegranate seed and sunflower oils, panthenol, Aloe vera, lavender and avocado extracts, vitamin E, vegetable protein and organic apple cider vinegar.