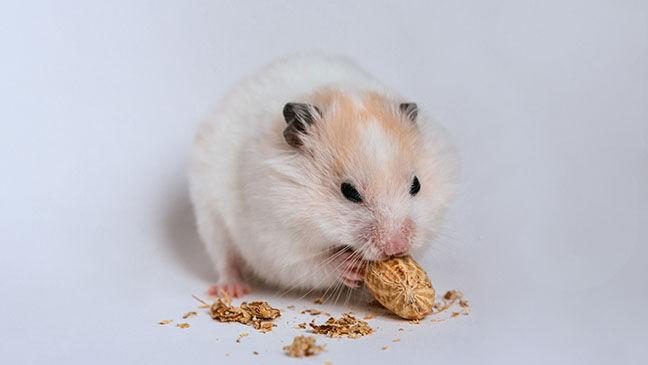 It's no secret that small animals, like cats and dogs, had an increase in adoption rates during the pandemic. According to the 2021-2022 APPA National Pet Owners Survey, small animals are owned by 5 percent of U.S. households, up one percentage point from 2018. This equates to an estimated 6.2 million U.S. households that own small animals as pets. The report also notes that the three most popular types of small animals owned are rabbits (28%), guinea pigs (27%) and hamsters (27%).
Retailers have noticed the increase in small pet ownership, but some say this increase started long before the COVID-19 crisis and stay-at-home orders. Alison Schwartz, general manager at All Pets Considered in Greensboro, N.C., says small animal ownership has fluctuated over the years. 
"Fifteen years ago, we started to get rid of our small animal products," she says. "The products were expiring, and we weren't having any success with them." 
Then, about four or five years ago, customers became interested in small animals again. The 4-ft. section grew to what is now a 12-ft., sometimes 16-ft. section. "People were asking for [small animal products], so we brought them back," says Schwartz. "We saw it trending upwards, and then everything trended upwards during the pandemic." 
These consumers are recognizing that, although these pets are lower maintenance than other pets, they too need certain products to stay healthy. In addition to buying food and bedding, shoppers need to invest in chews that can help support a pet's health and discourage bad chewing habits. 
Whether by searching online or through a chat with retail staff, consumers can quickly learn just how critical chews are for a small pet's well-being.  In general, chews are available in a variety of materials and shapes. Among the most popular chews, Sturm says, are natural items with kid-friendly appeal and without artificial colors.
Some chews contain a combination of materials, such as hard wood and dried apple, or hay with dried carrot, so that the small animal plays with the item and gnaws it. 
Many chews are shaped like blocks, sticks or wheels, or shapes that dangle from the cage. There are also grass products such as huts, mats and pet beds made from chewable grass that provide the pet with hours of chewing. 
Breaking Down the Benefits
Today's small animal owners buy fun products, such as ferret ball pits and rat hammocks, which weren't widely available 15 years ago, says Schwartz. Still, people are buying mostly practical items, and wooden chews are among the top-selling small animal products. The APPA survey notes that 54 percent of small animal owners currently own wood chews, with 28 percent reporting they purchased wood chews in the past 12 months and 19 percent reporting they plan to purchase wood chews in the next 12 months. 
Wood and other small animal chews provide enrichment for these pets. 
"Chewing and foraging are instinctual behaviors," says Melissa Sturm, president and owner of Agri Feed Pet Supply in Knoxville, Tenn. "By providing chews and foraging toys in their habitats it prevents boredom and destructive behaviors."
Sturm points to another benefit: "It also helps children learn about the natural actions of these small animals to provide enrichment toys so they can watch what they do with chews and see how they forage." 
In addition, chews also have a major impact on a small pet's dental health—which should be a significant concern for consumers. 
"[Chews] help a number of different pets keep their teeth ground down," says Cassie Rose, assistant manager of Cohutta Country Store in Blue Ridge, Ga. "Rabbits and many other small animals' teeth grow their entire life due to open-rooted dentition. It's important to their overall health, just like with any other species, to have proper dental health."
Small animals' teeth can grow so much that they cannot close their mouths. If left untreated, Rose explains, their teeth can grow to the point of protruding through their bodies, similar to the shape of a dog's toenail when it grows and curls around back into the paw. The tooth can curl in the wrong direction and grow so much that the animal will not be able to eat, rendering them malnourished and in pain.
In addition to helping small animals prevent teeth-related maladies, chews also help relieve boredom. "Many small animals are social oriented and become lonely if left alone most of the time with little interaction," Rose says. "Bored animals will also try to find ways to entertain themselves, which can lead to bad habits." 
These bad habits can lead to safety concerns. For example, if a pet rat is in a plastic small animal home, there is a danger the bored or anxious rat could develop a habit of chewing on the end of a tunnel that connects to the cage. "If the chewing goes unnoticed, the rat could chew an opening and escape the containment," Rose says. 
Although pet owners with small animals are a smaller shopper segment than dog and cat owners, it's still an important segment for retailers. These dedicated pet owners can become repeat purchasers, as they buy more chews, water bottles, toys and other items to ensure their small pets are happy and healthy.  PB