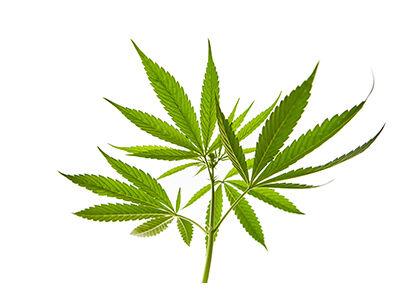 Treats, salves, oils, balms, food toppers and other products infused with CBD and other parts and properties of the hemp plant have taken the pet industry by storm. Consumers are quickly becoming enamored by the myriad of proven and purported natural health benefits that these products provide for their animal companions, including calming anxiety, supporting the immune system, improving cognitive function and easing inflammation.
"CBD is one of the most profound findings of our time," says Jon Neveloff, partner in Plantation, Fla.-based King Kanine. "It will strive to maintain balance within all of the trillions of cells that form a pet's body. Having an endocannabinoid system, which all mammals do, will allow the CBD to directly speak to those cells via the CB1 and CB2 receptions which are directly linked to the brain and spinal cord. CBD does not discriminate from healing any ailment. The most common ones we see are seizures, anxiety, arthritis, allergies and cancer."
Interest in hemp-based pet products continues to skyrocket as an increasing number of states have legalized human consumption of marijuana for both medical and recreational use, although pet products containing hemp contain less than 0.3 percent THC, the property in marijuana that makes one high. Products containing more than 0.3 percent THC are classified as marijuana.
"We have found that in states where medical marijuana is legal, the education levels surrounding CBD and willingness to try our products is much higher, which is a wonderful thing for products like ours," says Chelsea Gennings, vice president of business development and special projects at Littleton, Colo.-based Pet Releaf.
"However, with it being more widely available, there is always the concern of the spread of misinformation," she says. "It's a priority at Pet Releaf to do as much as we can to educate both retailers and end consumers about the dangers of purchasing marijuana or marijuana hemp-hybrid products for their animals. If a hemp product marketed for pets can only be sold in a dispensary and cannot also be found in independent pet stores, that is a huge warning for customers that the amount of THC found in those products is dangerous for their companion."
"THC can be toxic to pets, causing static ataxia and many other unpleasant and even life-threatening reactions," says Jodi Ziskin, director of communications at Treatibles, a Petaluma, Calif.-based manufacturer of 17 organic full spectrum hemp oil products for dogs, cats and horses. "Unless under the care of a veterinarian well-versed in prescribing THC as part of a pet's health regime, pet parents should avoid cannabis products, especially those made specifically for humans. Treatibles products are non-psychoactive, non-toxic, grain- and gluten-free, and virtually free of THC."
To educate retailers about its products, every Tuesday Treatibles offers a training webinar with Julianna Carella, its founder and CEO. "The interactive session provides information on not only our products, but the science of cannabinoids, up-to-date regulations and so much more," Ziskin says.
According to industry experts, this focus on education will be essential for the continued growth of this relatively new trend.
"Many consumers still need to be educated about the health benefits of THC-free hemp products," says Kyla Sternlieb, founder and president of Under the Weather, based in South Burlington, Vt. "Many think these hemp products will make their pets 'high' and don't feel comfortable purchasing them. Retailers need to educate themselves and their staff members in order to educate their customers on the incredible health benefits of hemp. Retailers can partner with their manufacturers to obtain training materials or ask them to conduct staff training."
According to Brie Malarkey, CEO and founder of Sun God Medicinals, based in Central Point, Ore., "It is really important for retailers to understand that there is a lot of hype and a lot of interest in CBD in general."
"A lot of pet retailers are just excited to get CBD products into their stores," says Ryan Richmond, founder and president of Hemp Well, based in Auburn Hills, Mich. "Google and Facebook have limited any type of marijuana advertising, so even though CBD and hemp are a lot different than a recreational dispensary, they've really banned any of that advertising. It is really a product that you have to get in stores and I think it's been a boon for independent pet."
Buy American
When selecting a hemp and CBD product, retailers need to assess where it originates, manufacturers stress.
"When I first started putting this company together, all of the hemp oil was coming out of either China or Europe," says Dave Merrill, CEO of Healthy Hemp Pet Company, a Salt Lake City-based manufacturer of 14 different hemp products, including CannaCrush food topper for dogs and cats. "The Chinese stuff had heavy metals and pesticides."
"People need to remember that the cannabis plant is a bioaccumulator, which means that it is pulling out of the soil," Malarkey says. "It is pulling out a lot of nutrients and some potentially bad stuff, like heavy metals and toxins."
That is why she recommends retailers look for products with domestic and organic hemp.
"Domestically grown hemp is really where I think retailers should put their energy and purchasing because not only does it create jobs in the United States, but there is greater ability to understand how it is cultivated," Malarkey says.
The hemp used in Treatibles is sourced from the company's own organic hemp farm.
"We cultivate our hemp with 100 percent organic practices that exceed USDA organic regulations," Ziskin says. "We also utilize permaculture, which is designed to be sustainable. It is an agriculture ecosystem that simulates the patterns and features observed in natural ecosystems. Together with our master cultivator partners, we have created a proprietary formula that features a beneficial blend of naturally occurring compounds including supporting terpenes and antioxidants, producing a truly distinct oil."
"Retailers also want to make sure that the company has certificates of analysis that shows that there are no pesticides or heavy metals and actually shows how much is in the content of the CBD, CBDA and CBDG," says Merrill. "I would also make sure it is a full-spectrum oil and not an isolate. Some companies only have the CBD in it. I would equate that to having a tool box, and just pulling out the screwdriver and throwing everything else away."
King Kanine manufacturers a line of King Kalm CBD oils, King Kalm Balm and King Kalm Crunch treats that are made from U.S.-grown hemp. "Our oils are extracted via a CO2 extraction process and suspended in Antarctica Krill oil for the highest amount of omega-3 fatty acids," says Neveloff. "Research shows that the higher level of these fatty acids allows the CBD to be carried throughout the body more productively," he says, adding that the oils are to be given to the pet via the oral syringe that is provided in the packaging.
"We recommend using the oil in the mouth due to the increased bioavailability," Neveloff says. "However, adding it to a dog's food is okay as long as the dog ingests the recommended dosage and eats all of their food at one time."
King Kalm Balm was created as an all-natural protector for paws, nose and elbows, and contains CBD, beeswax, Manuka honey and coconut oil. "It can be used in all seasons where there is a need to soften rough spots on the pet, and during the winter it should be applied prior to going outside to protect from synthetic materials used to thaw ice and against the harsh cold surface that may lead to bloody paws."
All Hemp
According to Richmond, the oil products from Hemp Well are unique because of their high concentration of hemp.
"Most of our competitors will take a CBD concentrate and dilute it with olive or coconut oil, resulting in a 99.5 percent filler oil and just a small amount of CBD. Ours is all hemp, we use all parts of the plant, so there is a lot of value in the hemp plant in addition to the CBD. The omega benefits in the hemp seed are even higher than those in fish oil," he says.
Healthy Hemp Pet Company uses an innovative extraction process to get the most benefits out of its hemp plants. "It is a chemical-free extraction—just hot air—and we found that other than being chemical free, we maintained more terpenes in the plant," says Merrill. "We chop up that plant and that exposes more of the surface area, so there are more of the terpenes. When we were using the CO2 method, we were retaining 2-3 percent of the terpenes; with this new method it is 6-8 percent."
Under the Weather introduced its line of five functional THC-free, hemp-based soft chews for dogs in 2017. They are available in Hemp Calming, Hemp Immunity, Hemp Joint, Hemp Neuro and Hemp Ultra formulations.
"Our proprietary hemp blend contains a full-spectrum hemp oil for maximum absorption," says Sternlieb. "The hemp is GMO and pesticides free and processed using no solvents. Manufactured in Vermont, these soft chews contain no corn, artificial ingredients or added sugars."
According to Gennings, what sets Pet Releaf apart from any other CBD company in the pet industry is its complete control over the entire manufacturing process and its ability to prove every one of its claims. "From seed to sale, from plant to pet, we're the only truly vertically integrated CBD pet company," she says. "Our hemp is grown at our own joint-venture hemp farm in eastern Colorado. It is the largest Certified USDA Organic hemp farm in the United States and we're the only pet company they work with.
"We're also the only pet company who is on the board of directors of The U.S. Hemp Round Table, the most influential hemp trade association. Our position on the board allows Pet Releaf to be on the forefront of legalities surrounding CBD and is able to give our retail partners confidence in our knowledge surrounding compliant CBD packaging and legislation as The U.S. Hemp Round Table works with federal agencies to draft the laws and bills surrounding CBD products."  PB