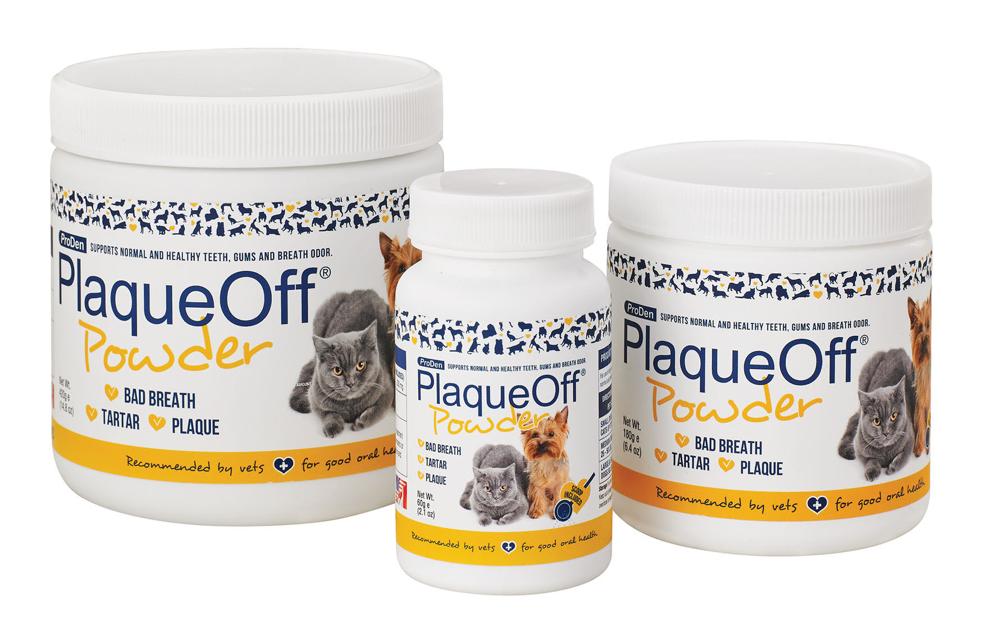 Swedencare's (swedencareusa.com) ProDen PlaqueOff Powder is a 100 percent natural product made from seaweed that's designed to complement a pet's ordinary dental hygiene routine. The powder can be sprinkled on pet food daily to help prevent plaque and tartar before they have a chance to form. Available in three sizes.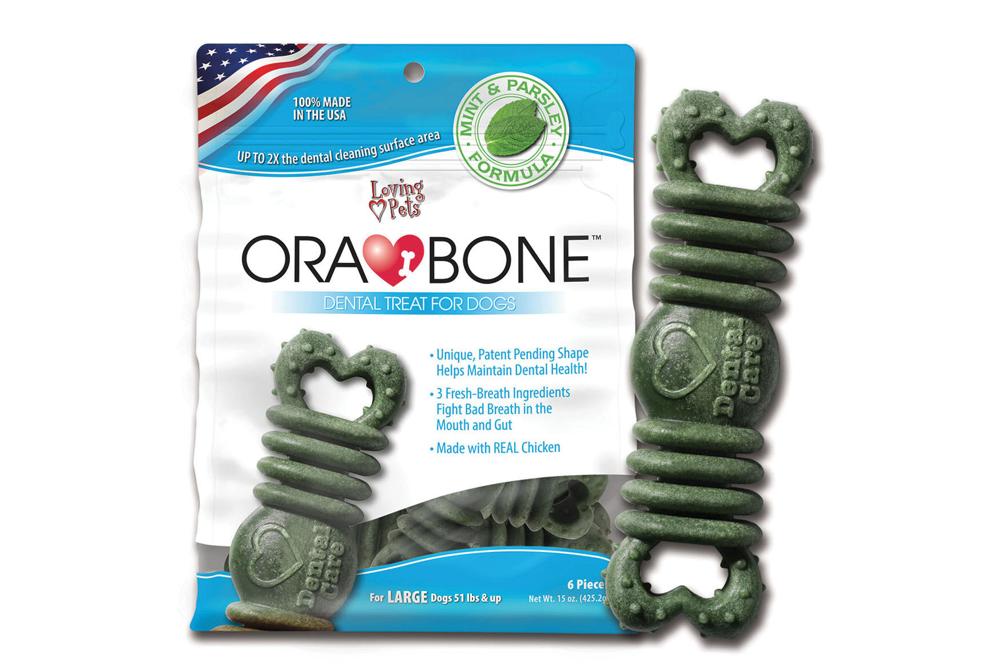 Loving Pets' (lovingpetsproducts.com) Ora-Bone daily dental chews include mint, parsley and chlorophyll to fight bad breath in a dog's mouth and gut. Available in single wrapped units and larger bags, Ora-Bone offers a plaque-fighting textured surface on every part of its unique shape. The nibs around the heart-shaped opening gently massage the gums and scrape the tongue for fresher breath.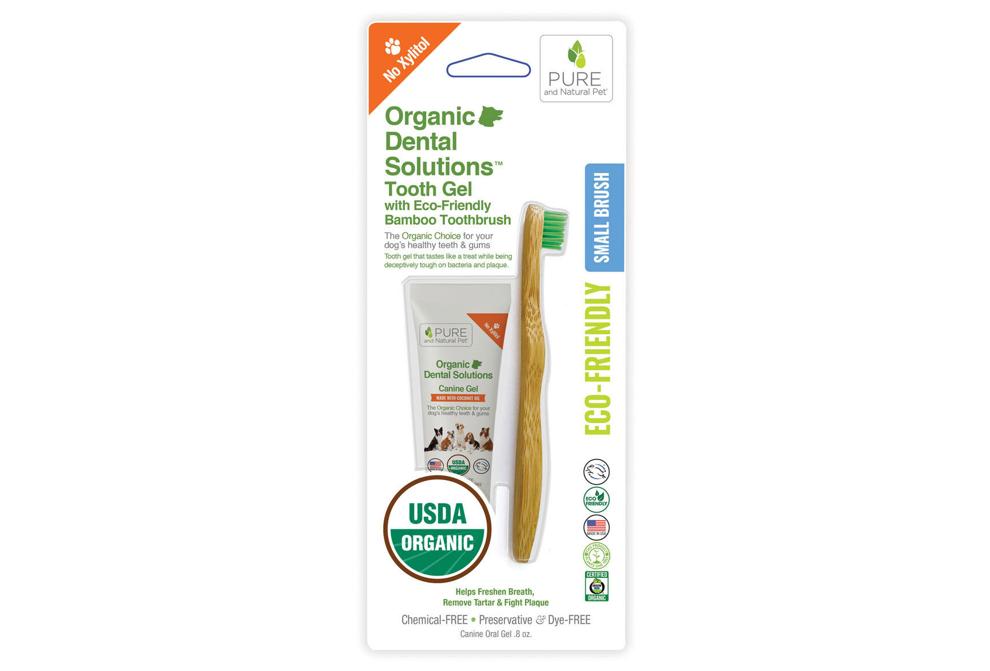 Pure and Natural Pet's (pureandnaturalpet.com) Organic Dental Solutions Bamboo Dental Kit is USDA certified organic. Available in small and large, the kit features a sustainably-harvested Moso Bamboo toothbrush from an FSC certified forest. The handle is coated in soybean wax, free of toxic glues or paints and has dental-grade nylon bristles that can be recycled. The Dental Gel is made with sweet potato, cinnamon, coconut oil, olive leaf extract and fennel extract.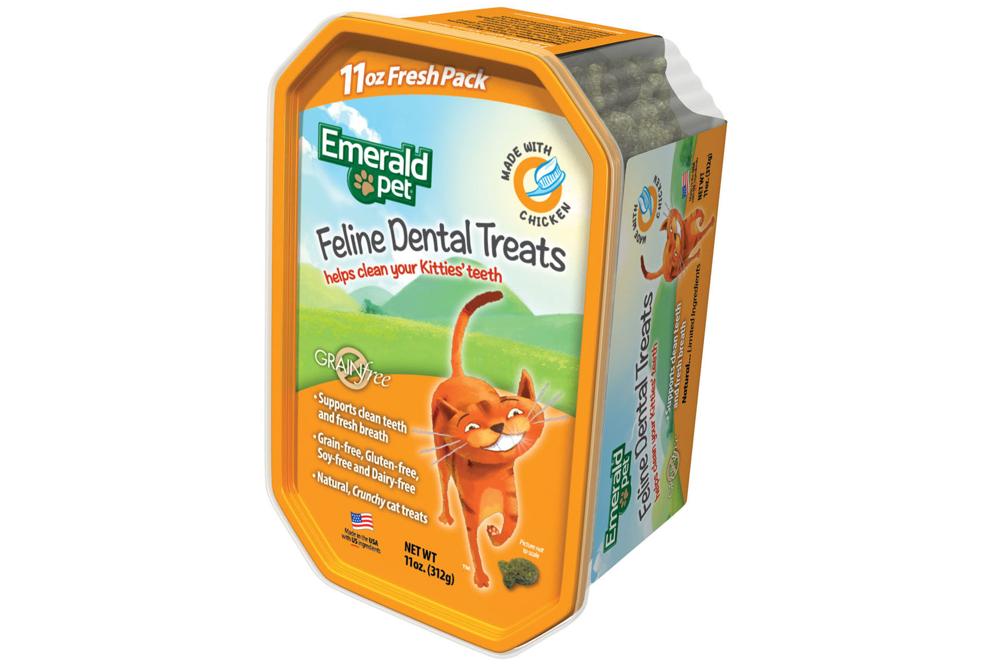 Emerald Pet (emeraldpet.com) Feline Dental Treats are made with U.S. ingredients to support clean teeth and fresh breath while also massaging the gums. The fish-shaped treats have a crunchy texture that scrapes the teeth clean by removing tartar and plaque. Available in six recipes, the dental treats are grain-, gluten-, soy- and dairy-free with no artificial colors, flavors or ingredients. Available in 3 oz. bags and 11 oz. tubs.
Vet Worthy's (vetworthy.com) Chewable Toothpaste aids in keeping plaque, tartar and bad breath at bay when an owner is unable to brush their dog's teeth and gums. Made in the U.S., the toothpaste contains human-grade ingredients, including zeolites and propolis. The ingestible chewable tablet is liver-flavored and recommended to be administered daily. This product is available in a 60-count.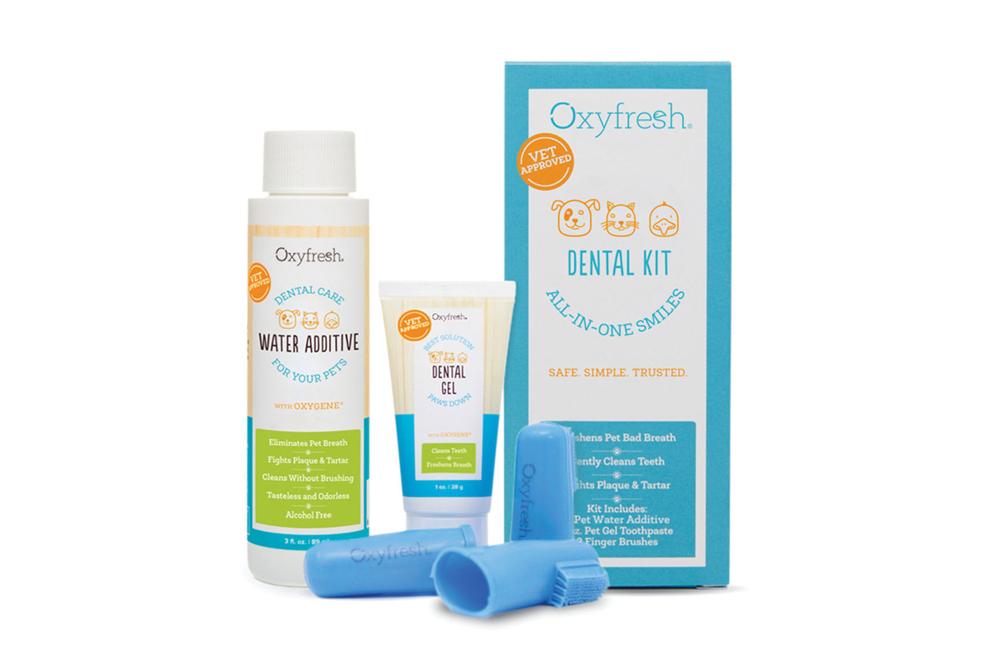 Oxyfresh's (oxyfresh.com) All-In-One Smile Pet Dental Kit includes a 3 oz. Pet Dental Water Additive, three gentle finger toothbrushes and a 1 oz. Pet Dental Gel Toothpaste that is free of harsh enzymes, flavors and fragrances.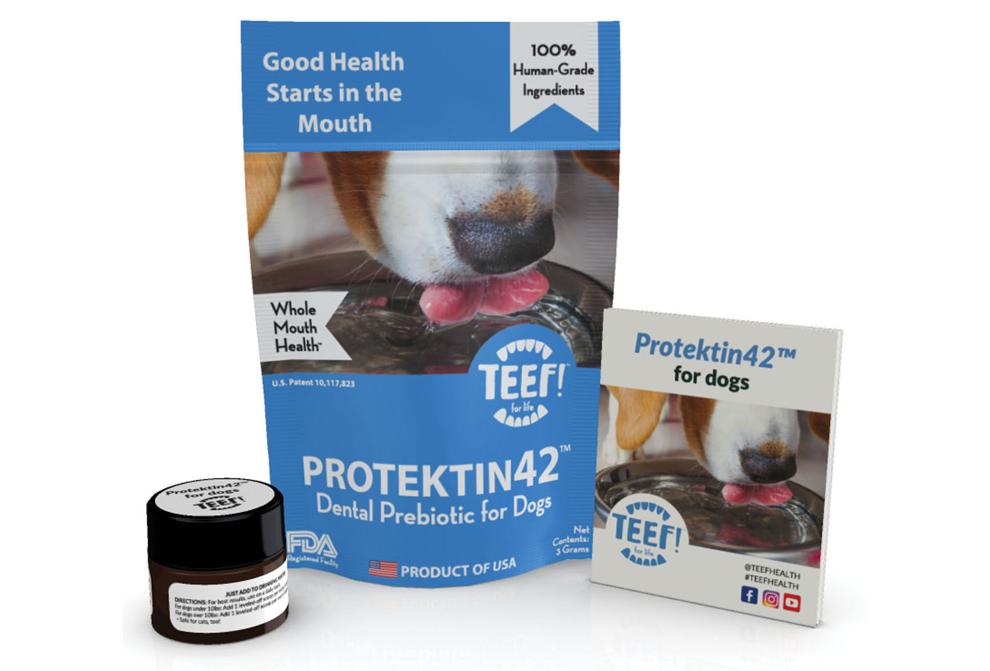 TEEF's (teefhealth.com) human-grade dental prebiotic Protektin42 combines microbiology and molecular nutrition to strengthen the oral microbiome for natural dental health. Simply add the vet-approved product to drinking water or a toothbrush to protect against gum disease, tooth loss and bad breath.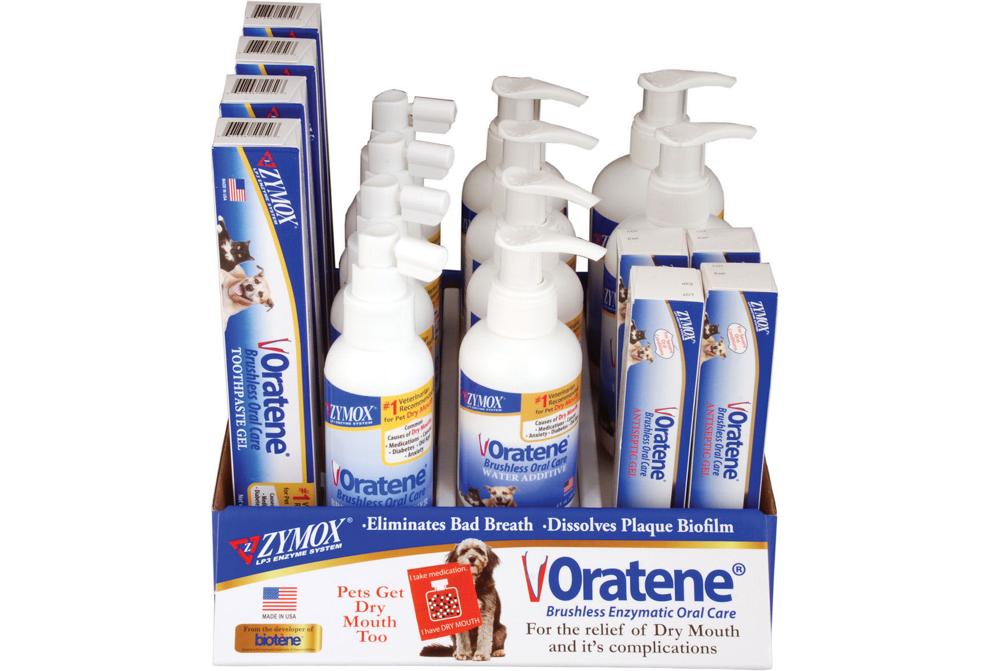 Pet King Brand's (zymox.com) Oratene Brushless Oral Care products are veterinarian-approved and feature a natural, multi-complex enzyme system that doesn't require brushing to keep a pet's mouth healthy. Oratene includes a Brushless Toothpaste Gel, Breath Freshener Spray and Water Additive. The products are made in the U.S. and contain no xylitol, alcohol, detergents, chlorhexidine or dyes. Suitable for dogs and cats at any age.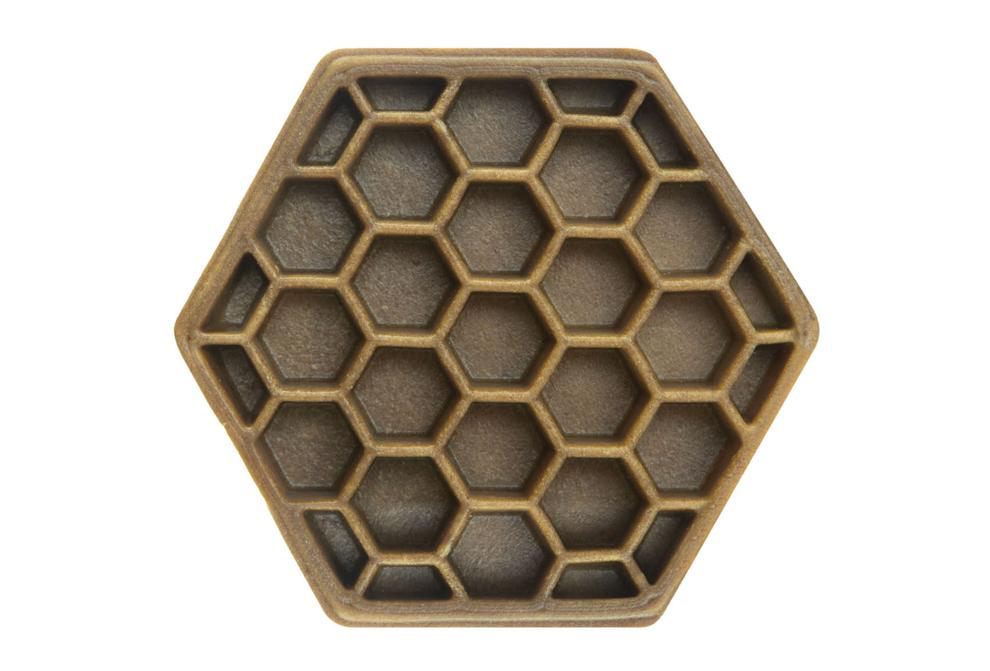 Pet's Best Life's (yummycombs.com) Yummy Comb treat features a beehive type design in a hexagonal-shape that allows a dog's teeth sink into the interior hexagonal pockets while the ridges floss 360 degrees around a tooth and the side walls clean the teeth to the gum lines, which deters and/or removes plaque and tartar. Made in the U.S.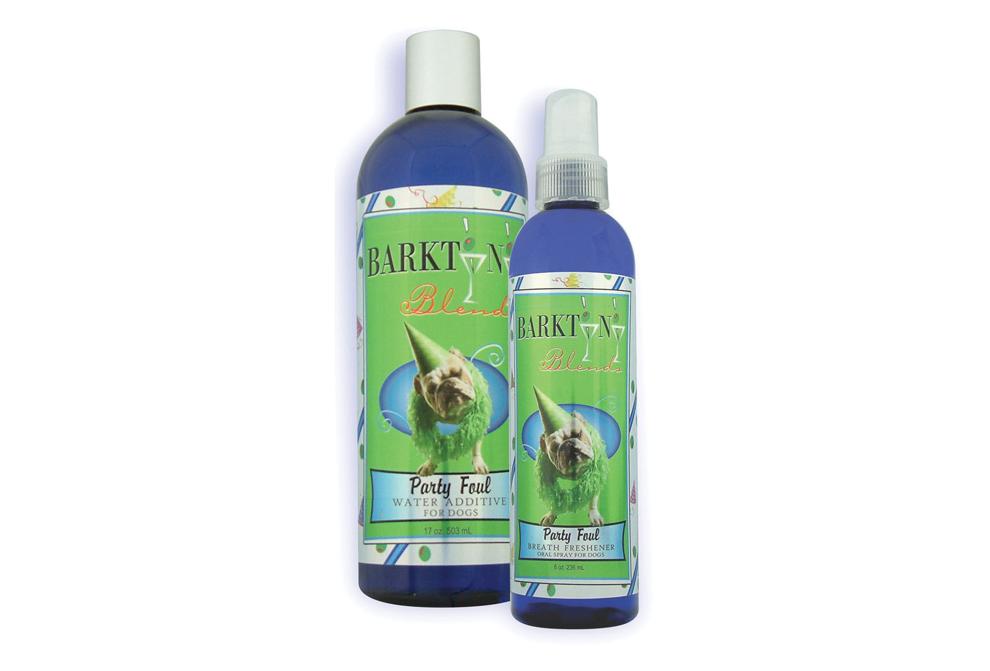 Glo-Marr Products (glomarr.com) KENIC Barktini Blends' Party Foul Breath Spray and Party Foul Water for Dogs are water additives that help keep a pet's breath fresh. The spray and water are made with peppermint, cinnamon, honey and cloves. For best results, use daily to minimize bad breath, plaque and tarter buildup. No brushing is necessary.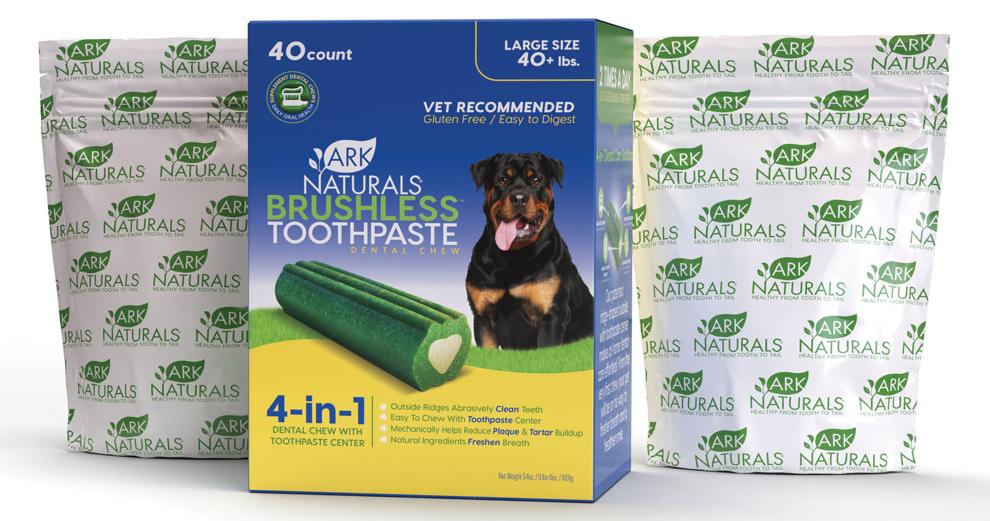 Ark Naturals' (arknaturals.com) Brushless Toothpaste features a toothpaste center that's surrounded by a harder outside layer to abrasively clean teeth and mechanically help reduce plaque and tartar build up. The 4-in-1 dental chews are made with human-grade ingredients that are low calorie and easy to digest. Available in small, medium and large, each value pack comes with two bags of chews.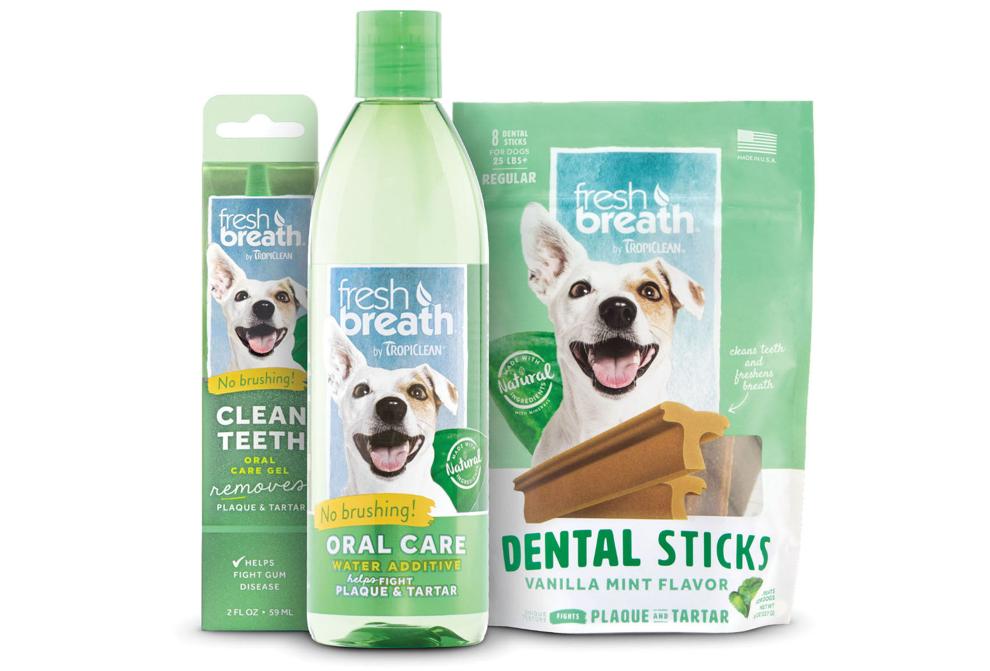 TropiClean's (tropiclean.com) Fresh Breath line features an oral care gel, to help remove plaque and tartar; an oral care water additive, to provide up to 12 hours of fresh breath; and dental sticks, to brush away plaque and tartar.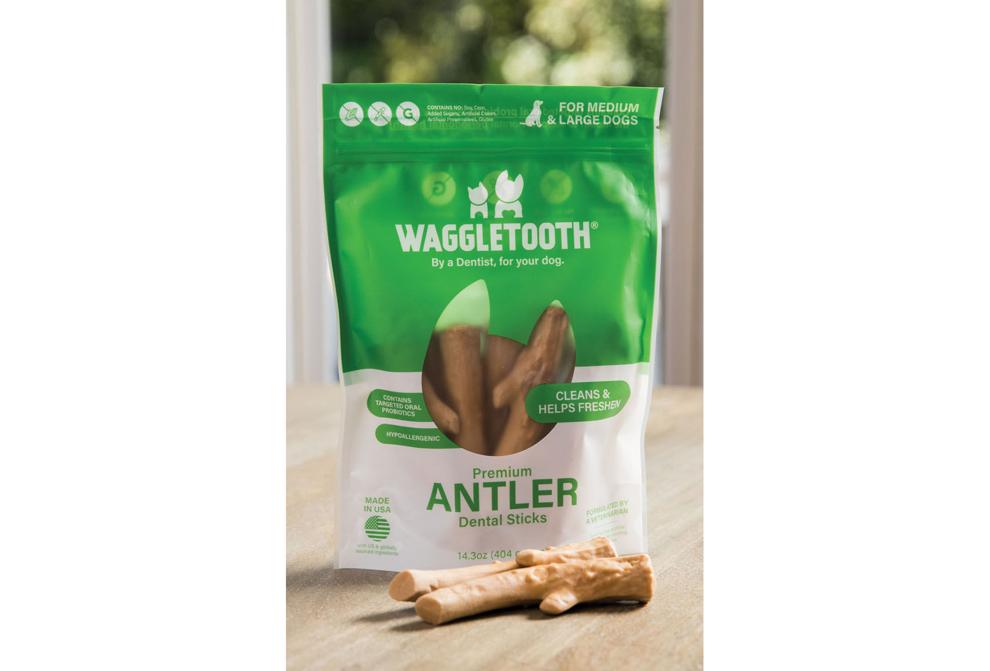 Waggletooth (waggletooth.com) Antler Dental Treats are potato-based chews designed by a dentist and formulated by a veterinarian. The treats contain zinc, green tea extract and vitamin C to improve gum health. Neem helps cleanse, and the plant-based powder cellulose helps polish teeth. The treats are gluten-free and hypoallergenic. They do not contain soy, corn, added sugars, artificial colors or preservatives. Made in the U.S. 
NPIC (npicpet.com) N-Bone Puppy Teething Rings are fortified with natural vitamins and minerals, calcium and DHA for healthy brain development. N-Bone satisfies the urge to chew for puppies, adolescent and adult dogs. Its unique shape and pliable texture make it a suitable chewing aid to soothe and massage sore gums. N-Bone Puppy Teething Rings are completely edible and safe to digest.