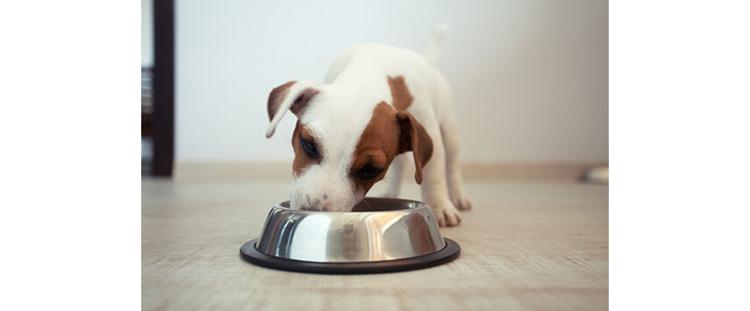 When making a bowl of oatmeal, people can heat up some oats and call it a day, but why would they when there are so many fruits, nuts and syrups that can be mixed in to create a more nutritious (and delicious) meal? The same goes for dog food—why feed a dog plain kibble when there are so many mix-ins and topper options that can dress it up?
"Some say that variety is the spice of life, and we believe the same holds true for our pet's bowl," says Jilliann Smith, director of communications at Merrick Pet Care. "Whether using a new wet recipe as a topper, mixing in some crunchy pieces of freeze-dried raw beef or chicken for added texture, or pouring a savory bone broth over a meal, there are plenty of ways for pet parents to enhance the mealtime experience."
Adding much needed nutrients to pets' meals is one of the largest driving factors in the growth of the dog food mixers and toppers category.
"Fresh, frozen and raw foods provide moisture, enzymes, probiotics and highly-digestible meat protein that is incredibly important for the health and longevity of our domestic carnivores," says Lindsay Meyers, product development and veterinary channel manager at Primal Pet Foods. "Dogs and cats have a higher requirement for amino acids than we do, and providing them fresh meat protein sources is incredibly important."
Hydration is a key component in a pet's health that consumers often don't think about. Since many mixers and toppers are wet, they can combat this issue while providing other benefits.
"Wet toppers provide hydration—many pets, especially cats and small dogs, don't drink enough water and can be at higher risk for urinary tract conditions," says Ann Hudson, vice president at Whitebridge. "Toppers provide extra moisture as an important part of the meal."
In addition to moisture, toppers and mixers can also provide an alternative when commercial kibble doesn't provide what's needed for a particular dog.
"Toppers and mixers add moisture to kibble, which is very important for a dog to digest kibble, as well as having an adequate amount of water available for the dog," says Kate McCarron, top dog at Portland Pet Food Company. "Simply by adding whole food ingredients to a kibble, you are providing natural, human-grade ingredients when using a topper or mixer that is nutritionally adequate."
As pet parents become more educated and learn more about what their pets need to thrive, standard kibble just doesn't cut it.
"We believe that today's consumers are seeking more engaging and exciting natural food solutions that are quick to prepare, healthy and that provide functional variety in their pet's diet," says Michael Landa, CEO and founder at Nulo.
The high-palatability of mixers and toppers can also encourage pets who are sick or stubborn to eat and get the nutrients they need.
"Dogs that are ill may not be interested in their food—a palatable topper or mix-in can encourage them to eat so they get the nutrition they need during a particularly sensitive period," says Hudson. "We've recently learned that many vets use our Tiki Stix wet mousse mix-ins to provide a positive distraction for dogs and cats during exams."
Mix It In
When it comes to merchandising mixers and toppers in retail stores, one of the more successful ways to do so is by placing them amongst the commercial kibble and dog food, catching the eyes of customers doing their regular shopping.
"It's our experience that when merchandised together as one food 'program,' consumers are more likely to engage with multiple forms of food at one time and build their basket," says Landa. "If retailers rely on consumers to walk around the store searching for inspiration, it won't happen with nearly the same frequency."
Portland Pet Food also believes that including these mixers and toppers within other dog food sections is key to getting the attention of customers.
"We suggest retailers place products in several areas of the store to complement the wet food, dry food and at the counter," says McCarron. "For example, many customers only shop in one section and may not see the mixers/toppers if they only go to wet food and the retailer has the items with dry."
Primal Pet Foods encourages putting toppers and mixers in as many places as possible to catch a customer's attention.
"Get the information in front of the customers who need it most," says Meyers. "If you can integrate a freezer unit into the kibble aisle or on an endcap, do it!"
It's important for retailers to understand the benefits of toppers and mixers to be able to educate their customers.
"We provide training materials about the benefits of our products, endcap signage, demos and coupons," says McCarron.
Meyers says that Primal Pet Foods also provides supporting materials for customers.
"We support our retailers with in-store signage and decals pushing consumers to the freezer for ancillary items," she says.
Manufacturers also use packaging to help customers understand the use and benefits of products, so retailers should familiarize themselves with this.
"We often use the visuals on our packaging to help educate pet parents and our retailer partners about how they can incorporate toppers and mixers into their dog or cat's diet," says Smith.
Enjoy, Eat and Repeat
As more and more pet parents try out mixers and toppers and realize the benefits, the category is going to continue to grow.
"Once pet parents start engaging with multiple food formats and creating unique, culinary-sounding dishes for their dogs and cats, they are hooked," says Landa. "The health benefits combined with the pure joy it brings consumers and pets will propel this segment to grow so long as the humanization of pets continues on its current path."
Human-grade nutrition is going to continue being a huge component of pet food, paving the way for the growth of this category.
"The meal enhancer and toppers category continues to grow so we can expect to see more innovation in this space for years to come," says Smith.
As manufacturers continue to come out with more nutrition, beneficial and innovation mixers and toppers, the success will be exponential.
"This category will certainly continue to grow," says Meyers. "We hope that the frozen and fresh food items are a driving force in that growth for both the health of pets as well as the continued success of our brick and mortar retail partners."  PB