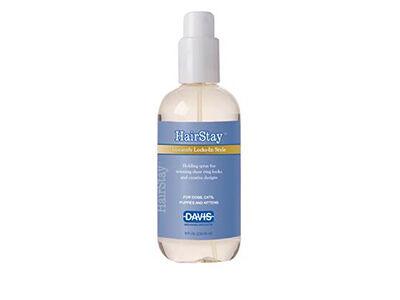 Davis (davismfg.com) HairStay holding and styling spray has a flake-free formula that withstands humidity while maintaining topknots, taming fly-away hairs and keeping furnishings in place. Ideal for groomers to style and hold imaginative designs while protecting the coat from the sun and UV radiation. Available in 8 oz.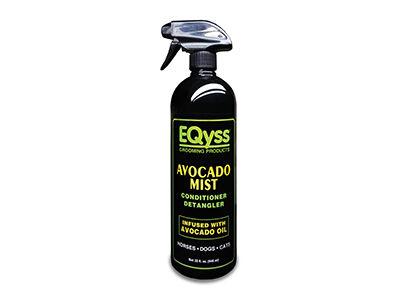 EQyss' (eqyss.com) Avocado Mist in 16 oz. is a botanical leave-on conditioning spray that maintains the moisture balance within the hair shaft, preventing the coat from becoming dry and damaged. The spray reduces shedding while it shines and conditions the coat. Formulated with food-grade avocado oil, panthenol and Aloe Vera, it detangles without adding weight to the hair and replenishes natural oils lost in shampooing.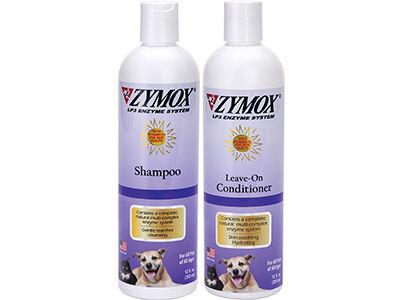 Pet King Brands' (zymox.com) ZYMOX Shampoo and Leave-On Conditioner offers relief for inflamed, itchy or irritated skin. The veterinarian-recommended products are formulated with the patented LP3 Enzyme System plus skin hydrating vitamin D3 to gently cleanse, sooth and relieve. They contain no harsh detergents, chlorines or petroleum by-products. Gentle and effective for all pets of all age, the products feature a pleasant, non-medicated fragrance.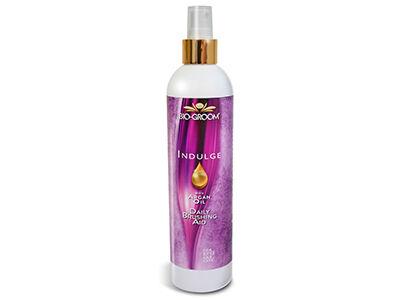 Bio-Groom's (biogroom.com) Indulge Natural Spray treatment's daily leave in conditioner formula contains organic Morroccan argan oil. It's a natural source of vitamin E, linoleic acid and omega-6 fatty acids, and has antioxidants for healing skin which is irritated, cracked, damaged or dry. The spray treatment penetrates hair shaft and hair follicles to help nourish skin and coat and aids in deshedding.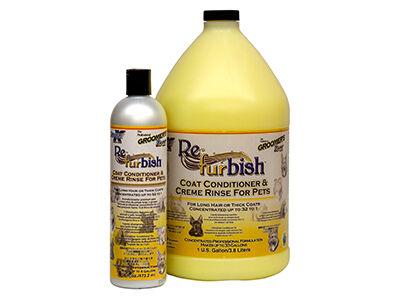 Double K Industries's (doublekindustries.com) Groomer's Edge REFURBISH Pet Conditioner is a professional conditioner for long-haired and thick-coated animals. REFURBISH leaves coats silky, shiny and soft with a long-lasting fragrance. Enriched with panthenol, Aloe and vitamins A, D and E. Use full strength for maximium benefit or dilute up to 32:1 for a finishing rinse. For use on dogs, cats, horses, rabbits and all other companion and farm animals.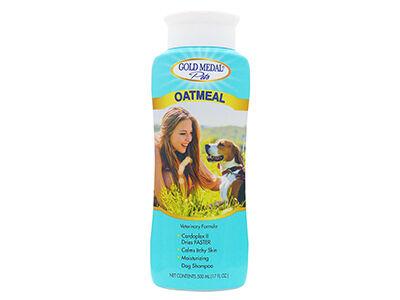 Whitebridge's (whitebridgepetbrands.com) Gold Medal Pets Oatmeal Shampoo is a mild shampoo with gentle, healing properties to soothe the dog's skin. Contains colloidal oatmeal and the Cardoplex blend of fruit acids, vitamins and proteins to help relieve itchy skin. A pet specialty exclusive available online and in-store.