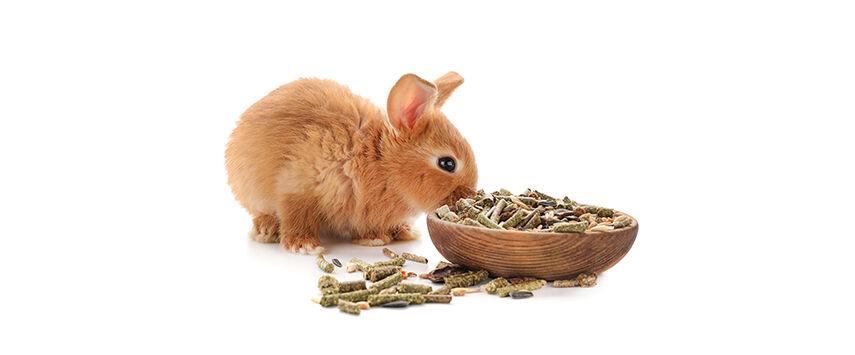 Every pet, no matter the size, needs to eat. Unfortunately, finding success with small animal nutrition often presents bigger challenges for retailers than found in cat or dog food categories. Even though multi-pet households should be pet stores' most profitable customers and repeat purchasers, that's often not the case.
"Our research found that 50 percent of customers were 'turned off' by the small animal category," explains Claire Hamblion, marketing manager for Supreme Petfoods. "They found it confusing to shop and voted with their feet, often ending the whole shopping journey when they found it difficult to find the products they wanted to buy."
One of the major reasons the small pet aisle can be overwhelming for shoppers is the inherent complexity of a multi-species category. Unlike cats and dogs, the small pet category includes a wide range of animals each with their own unique dietary needs and origins.
"For example, hamsters are native to the deserts of the Middle East while pet rabbits are most commonly descended from European grasslands," says Gina Nicklas, small animal marketing specialist for Kaytee. "It's no surprise that small animals have different ingredient preferences and nutrition needs."
Another turn-off for small animal shoppers is the fact that many products seem to be geared toward the wrong demographic. The brightly-colored packaging characteristic of many small pet products were developed to appeal to children, explains Hamblion, and not modern pocket pet owners.
"Many pocket pets are owned by highly-educated enthusiasts or young adults who love the ease with which a small pet fits into their life," she says. "Their expectations are so different, and they also come from a very different place when seeking small pet products."
Don't think that this means you have to slash prices or spend a bunch of extra money on pricey marketing tactics in order to have a successful small pet nutrition section, though. Instead, retailers should focus on ways to create a positive and uncomplicated shopping experience for their customers.
"What shoppers told us was that a frustration-free experience made them happy," says Hamblion. "When they were happy, they spent more and stayed loyal to the store."
Merchandising Smarter
First things first: when it comes to boosting sales in any category, you've got to start with great products. No amount of clever marketing or eye-catching displays is going to help if your stock doesn't meet customer's needs.
The small pet food category has trended toward more high-quality, natural ingredients in recent years. Retailers should look for products with fewer fillers, artificial ingredients or added sugars that will provide a well-rounded diet.
Next, be sure to give your best, most-trusted brands the shelf space they deserve.
"If your lead brands have more space, it proclaims to the customer that you have confidence in what you stock and implies a clear recommendation," advises Hamblion. "It explains your years of expertise and knowledge to the customers."
How you arrange products in the store and on the shelves can also make a big impact on customers' shopping experience. Blocking complementary products, for instance, can make it easier for shoppers, especially since many have to buy multiple items for a single pet like food, hay and treats.
In an increasingly crowded market, retailers can also help by arranging small pet diet products in a way that facilitates comparison shopping. Consider utilizing a "good, better, best" rational when laying out products on the shelf, starting with the least premium product and flowing either from left to right or bottom to top.
"The customer can immediately make a judgment and select the product of the quality and price they want," says Hamblion. "The faster the shopping basket is filled, the more likely the customer will continue to happily browse the rest of the store."
With such limited space, retailers can also provide added value with clip strips on fixtures for sampling and vouchers.
"Space on the small pet fixture is precious when you are striving for simplicity and clarity, so we really recommend that anything you add has the potential to deliver real value beyond short term incremental sales," adds Hamblion.
Empower with Education
Of course, a well-designed small pet section is only half of the equation to success: the other half is education.
"In many cases, pet owners do not know which products offer the right nutrition for their pet," explains Jennifer Skorzewski, small animal brand manager for Kaytee. "Pet parents may feel as though they are already feeding their pet the best food on the market because of the limited information on small animal nutrition."
In fact, a recent survey of veterinarians by Supreme Petfoods found that less than 40 percent of rabbits and guinea pigs are being fed correctly due to a lack of owner knowledge. Unfortunately, improper diets can have major negative effects on pets' health, including dental disease and obesity.
One way retailers can fill this knowledge gap is by training salespeople to provide in-person guidance to customers. Salespeople should be prepared to answer questions regarding safety, quality and ingredient lists, and also make expert product recommendations for a wide range of animals.
"Truly, the salespeople are the best vehicle to sell on the floor," adds Amanda Altman, marketing coordinator for Marshall Pet Products. "Being able to discuss the health of any pet is integral to making the sale on the retail floor."
Another way retailers can empower customers is by making it easy for shoppers to educate themselves. Both shelf-talkers and brochures can provide a roadmap for those who prefer not to or are unable to speak with employees on the floor.
"I would recommend asking for and using any marketing material that the manufacturers provide the retailers," says Altman. "Often there are brochures, PowerPoints and shelf talkers that educate on the benefits and specifics of the diet."
The biggest lesson repeated by industry experts, though, is that small pet products is not an auxiliary category; it's imperative to retailers becoming a one-stop-shop for all dedicated pet owners.
"It boils down to one thing," says Hamblion. "If [consumers] can't buy food for their small pet in your store, they won't select their cat food or their dog food there, either. If you really want to put a smile on their face, as well as yours, sort out the small pet fixture. It will reap rewards well beyond the small pet category by freeing up time to browse, making for an all-round more pleasant shopping experience."  PB