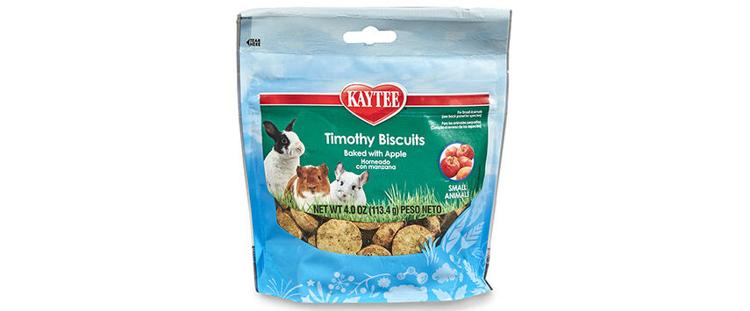 Great for bonding and playtime, Kaytee Timothy Biscuits (kaytee.com) are nutritious treats that provide tooth conditioning and satisfy a small animal's natural desire to chew. Made with sun-cured timothy hay, Kaytee Timothy Biscuits contain high fiber to support digestive health. Available in Apple and Carrot varieties and sold in 4-oz. bags, Kaytee Timothy Biscuits are the perfect treat for rabbits, guinea pigs, chinchillas or other small animals.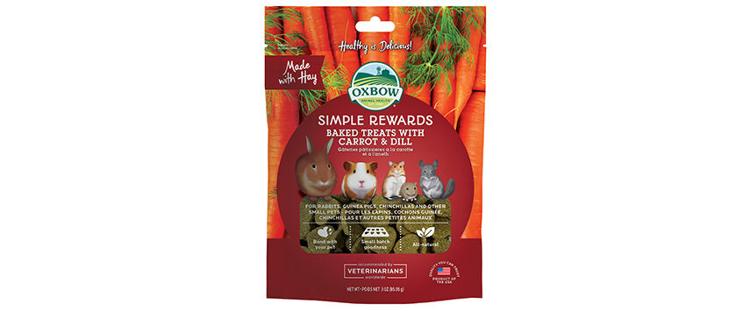 Simple Rewards treats from Oxbow Animal Health (oxbowanimalhealth.com) are made with wholesome, nourishing ingredients, such as fruit and veggies, aromatic herbs and high fiber hay—with no artificial colors or preservatives, and no added sugar—so pet parents can feel good about making them a part of their daily routine. Available in nine irresistible varieties, the treats provide the ideal opportunity for reward, enrichment and bonding.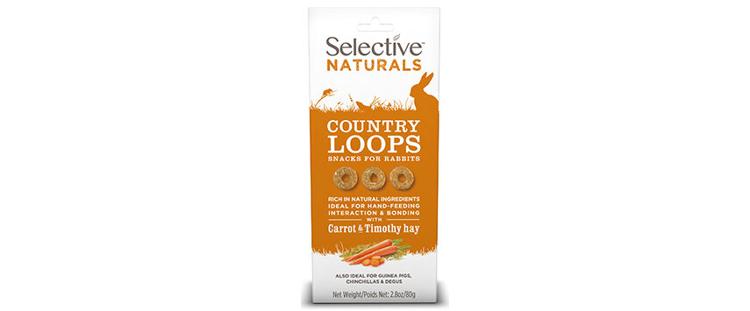 Supreme Petfoods (supremepetfoods.com) added two new varieties to its Selective Naturals line of treats—Country Loops and Harvest Loops. Country Loops are suitable for rabbits, guinea pigs, chinchillas and degus, while Harvest Loops are formulated for hamsters, gerbils, mice and rats. Both varieties are rich in natural ingredients and contain no added sugars or artificial colors. They are ideal for hand feeding, interaction and bonding.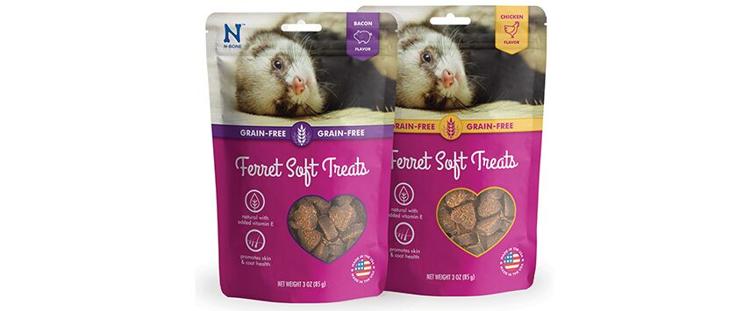 Ferret owners know their companions are playful, active and loving pets that relish a savory treat. N-Bone Ferret Soft Treats, from NPIC (npicpet​.com), feature protein-rich meat as the first ingredient and come in two delicious flavors—chicken and bacon. The wheat-, soy- and grain-free recipe has added vitamin E and is specially formulated with omega 3 and 6 fatty acids to support skin and coat health, helping ferrets enjoy a happy, positive lifestyle.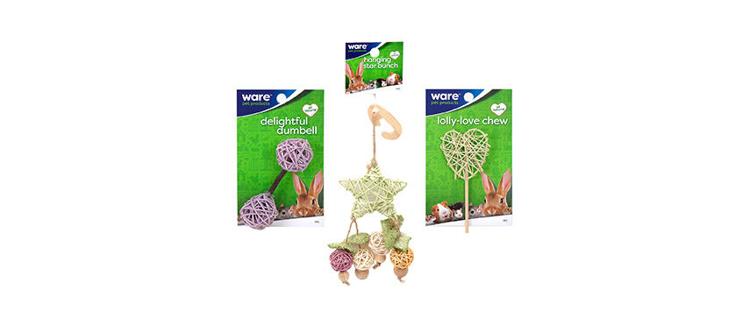 Ware Natural Chews, from Ware Pet Products (warepet.com), are a natural alternative for small animals. The chew material is natural wood, and the dyes used for coloring are 100 percent vegetable-based. They are available in fun-loving shapes such as Lolly-Love Chew, Hanging Star Bunch and the Delightful Dumbbell.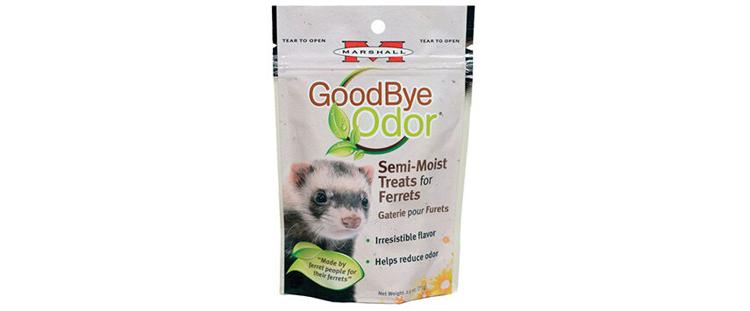 Marshall Pet Products' (marshallferrets.com) GoodBye Odor Treats for Ferrets are the only safe and natural solution that works inside a ferret's digestive tract to neutralize odors before they get out. No more spraying harsh chemicals to mask odors. GoodBye Odor is made in the USA with natural ingredients and is vet tested and approved. Feed 2-3 treats per day per ferret.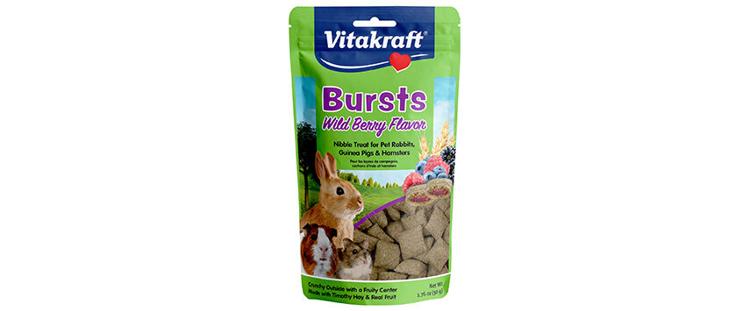 Vitakraft Bursts (vitakraftsunseed.com) are crunchy pillow-shaped treats with a soft, vitamin-rich fruity center for rabbits, guinea pigs and other small animals. With a delicious wild berry flavor and crispy outer layer made with timothy hay, they're a fun reward that helps encourage chewing and vital dental wear for small pets. Vitakraft Bursts are made with field-grown timothy hay and real berries. They contain no artificial colors or flavors.