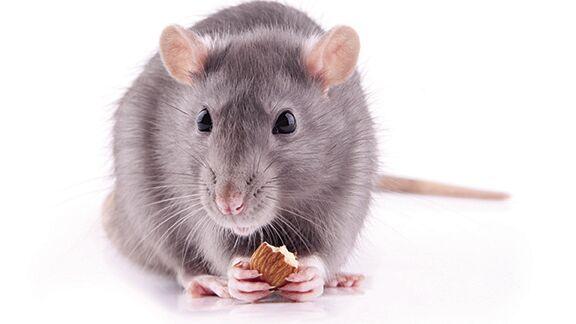 The small animal category might be considered a niche area of the pet-goods market, but these little creatures can prove to bring in big business for retailers that invest in stocking quality products. 
According to Claire Hamblion, marketing director for Supreme Petfoods, supporting the small-animal category may benefit sellers who think that business must rely primarily on canine or feline supplies. 
"First and foremost, it's important to treat the small-pet category with as much respect as the dog-food category—research shows that 70 percent of rabbit and guinea-pig owners also own a dog, and these owners are lucrative shoppers, owning on average 6.5 pets per household!" Hamblion reveals. "Multi-pet owners often shop to meet the needs of the pet that is hardest to cater for first, so it is important to stock a wide range of species-specific small animal diets to retain the custom of these owners." 
Stocking the products to support a diet that promotes small-animal health is only the beginning of establishing a business as an important resource within the community. Retailers must ensure that their associates are prepared to make informed product recommendations according to the needs of each type of animal. 
"Knowledgeable and helpful staff that understand pet parent needs and who are up to date on the latest trends in small-animal ownership and care are an important differentiator for retailers," according to Erin Lenz, senior brand manager of Kaytee Small Animal. "Because no two small animals are alike or need the same things, pet parents rely on a retailer's expert advice to help guide purchase decisions."
Focus on a Wholesome Diet
Animals such as rabbits, gerbils, guinea pigs, ferrets, hamsters, chinchillas, mice and rats all require diets that feature wholesome ingredients, in addition to supplements that will fulfill their dietary needs. 
"While all species are different, we can draw a broad distinction between herbivores and omnivores," says Hamblion. "Rabbits, guinea pigs and chinchillas are herbivores, and they need a diet that is high in fiber to keep their teeth and digestive system in good condition. In practical terms, this means they need a high-fiber concentrate food in addition to a body-sized portion of hay per day, and it's best if their treats are high in fiber too.
"Omnivores like mice, rats and hamsters do not have such high-fiber requirements and do not need to eat hay, but they still need a healthy diet tailored to their needs." 
At Healthy Pet Center, a New York retailer which includes three doors in Troy, Delmar, and Latham, manager Lauren Fleming emphasizes the importance of quality hay for the animals who rely on this important food source. 
"Hay should consist of 80-90 percent of the diet and the pellets are just really a supplement," says Fleming. "Natural hay is definitely the most recommended. We have timothy hay, orchard grass hay, western timothy hay, and alfalfa." 
She also recommends certain food formulations, such as those containing "Alfalfa, soybeans, wheat middlings, and vitamins and minerals." 
When building inventory to accommodate the local small-animal pet community, retailers should note that a one-size-fits-all approach will not satisfy the customers shopping this category. Pet parents view their small pets as family members and want to invest in products that provide the appropriate nutrition. 
"Every small animal is different and needs varying levels of protein, fat, and fiber to help them live their best life," says Lenz. "Our rabbit, guinea-pig, and chinchilla diets boast high-fiber timothy hay as the No. 1 ingredient, while hamster, gerbil, and rat diets are made with a variety of plant proteins and hearty grains and no timothy hay. Our all-in-one pellets also feature species-unique shapes to support dental health and prevent selective feeding." 
Selecting diets to meet the specific needs of certain small animals requires research on the part of both consumers and retailers. Choosing the highest-quality food that can provide the appropriate nutrients to maintain pet health is integral to small-animal care. Amanda Altman, marketing coordinator of Marshall Pet Products, notes that the difference between carnivores such as ferrets and vegetarians like gerbils are immense. 
"A ferret is an obligate carnivore which means that they get the majority of their nutrition from a very high-protein, meat-based diet," Altman explains. "Many other small animals are vegetarians. Rabbit or gerbil pellets could be extremely damaging to a ferret's digestive system." 
Longevity for Small Animals
While there is a lot of focus on ensuring small animal diets contain wholesome ingredients, it is also important to consider supplements for these pets if they are experiencing a deficiency. Fleming notes that many small animals are susceptible to vitamin C deficiency, which can cause devastating effects. 
"The most common deficiency is a lack of vitamin C, which can cause them to go blind, it can cause them to stop eating, lots of different problems," Fleming says. "We have [vitamin C] treats; we've also got freeze-dried papaya infused with the vitamin C and we've got drops you can mix in with the water bottle with the vitamin C."
Similar to other species of pets, small animals require different dietary elements throughout their different life stages. In their early years, small animals should be fed formulations that account for the great expenditure of energy. As small pets age, the food they are fed must include vital nutrients and account for shifts in lifestyle. 
"Just as other animals, the activity of a young kit is much higher than their senior friends, [while] a senior-formulated diet takes that lack of exercise into consideration," says Altman. "Across the board, diets for animals are following the human diet trends. Domestic pet owners are looking for diet formulas with minimal fillers, a high nutritional value and limited preservatives." 
Another trend branching off from popular human dietary components, in addition to those of mainstream pets, is the grain-free movement. Hamblion notes that this natural segment of the small-animal food category is driving demand for grain-free formulas among consumers. 
"Other strong trends include the preference for 'natural' products containing wild or foraged ingredients, as well as the increasing trend for grain free diets," Hamblion explains. "We are seeing strong sales of Selective Naturals Grain Free Rabbit and Guinea Pig Foods as customers increasingly seek out these products."   
Furthermore, manufacturers of food products for small animals are increasingly incorporating more wholesome ingredients from natural sources. While these creatures are domesticated, pet parents are recognizing the value in providing a diet that feeds into the innate needs of their animals. 
"In the wild, small animals forage from a range of different ingredients where they are mentally stimulated from the various tastes and textures," according to Lenz. "To support the mental and physical health of small animals, pet parents are looking for healthy, natural and enriching food and hay that offers a variety of unique tastes, textures and experiences."  PB