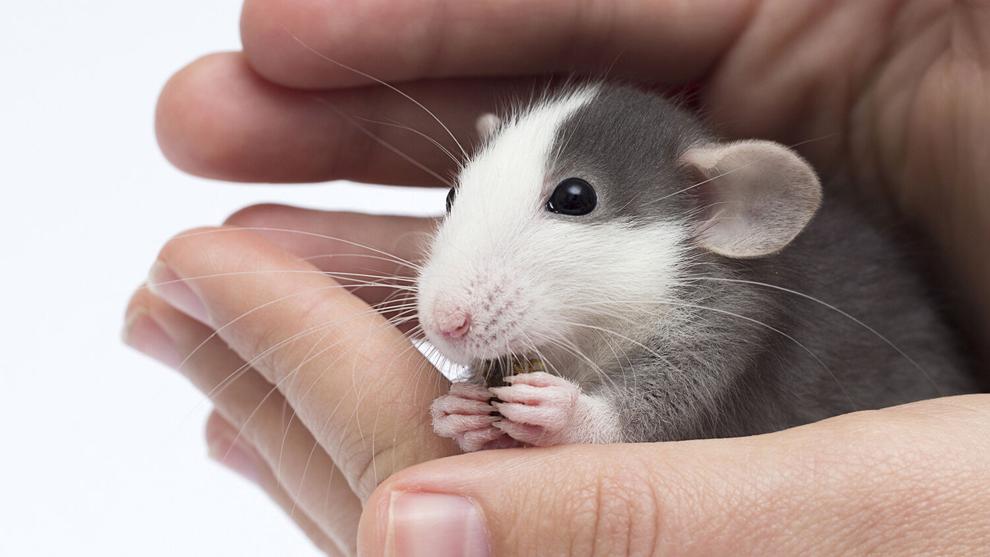 In the U.S., more households continue to view pets as their family members. For prospective pet parents looking for quiet animals that don't require a large yard, or home, to accommodate a more-active lifestyle, they may opt for small animals, particularly rodents. 
These consumers must realize that these creatures still require a lot of attention and remain a considerable investment. In order to create a welcoming space to accommodate these smaller pets, great attention must be given to their nutritional needs, food preferences, contained environment and activity levels. 
Basic Small-Animal Care
Whether caring for a small animal such as a hamster, gerbil, guinea pig, rat, mouse or chinchilla, there are many different preparations that must be taken by pet parents. These animals require nutritional-food options, a comfortable and secure space in which to live, and engagement with their human housemates, or fellow pets. 
"Small-pet adoptions and fostering has increased significantly since the pandemic started, even causing some potential adopters to be put on waiting lists," reveals Leslie Ellis, communications manager Healthy Pet, who recommends a diet of fresh hay, pellets, treats, fresh fruits and dark leafy greens. "With many working from home, the increase in adoptions and pet parents wanting to provide the very best home for their pet, consumer demand for small-pet supplies has also jumped…" 
Naturally inclined to gnaw in order to maintain dental health, these small mammals require accessibility to goods that will help them file down their teeth. According to Rhianna Baldwin, a sales associate with single-store operation Pet Paradise in Virginia Beach, Va., customers who are shopping for goods to care for these animals are focused on quality food and products that will contribute to proper dental health. 
"They want good food for their rodents," says Baldwin. "Customers are also buying chewing blocks for their animals' teeth."
Agreeing with this point, John Gerstenberger, vice president of product development for Ware Pet Products, notes that while demand rose for all products within the small-animal-product category during the COVID-19 pandemic throughout 2020, as pets were added to homes, some items saw significant increases. 
"With so many people getting into the hobby, all products in this category experienced significant increases. Cages and chews performed especially well with new pets being added to families," Gerstenberger says. "Millions of Americans adopted or added pets to their homes, and now are looking for solutions to keep their pets healthy and entertained."
A Happy Habitat

 
To ensure pet happiness, a proper containment product with sufficient room for movement is a necessary purchase that consumers must make. For retailers, this search provides opportunities to guide pet parents through the decision-making processes toward the appropriate habitat and other accessories. 
According to Tara Whitehead, the director of marketing and communications for MidWest Homes for Pets, the company has experienced rising demand for its animal homes, as more people welcomed animals into their families. 
"There has been a lift in pet sales and adoptions in the past year, a trend that many are referring to as 'pandemic pets,'" says Whitehead. "While dog and cat adoptions represent a majority of these adoptions, we have continued to see a driving demand for small-animal homes, an indication that small pets have also been a popular addition for families adjusting to more time at home."
Whitehead explains that much of the business within this category stems from novice small-animal owners, who often opt for cages that are smaller and sold at a lower price point—but these trends are shifting.
"The major trend in small animal habitats is bigger habitats that are appropriately sized for a small animal's health and well being," Whitehead says. "Entry-level small-animal owners, often families with children, make up the majority of the market, and they are more likely to purchase smaller cages at a low to mid price point. However, all small-animal buyers are becoming more educated due to the wealth of information available on the Internet and social media. When it comes to small animal care, bigger is better."
While smaller animals may seem more delicate, some species can be mighty escape artists, which means having a suitable containment environment is crucial to pet safety. The space inside the habitat should be large, but containment products should be manufactured using quality materials that afford high strength. 
Jennifer Kor of T.S. International, Inc. has also observed high demand for small-animal habitats. She notes that barrier products are more popular than cages, but the most-important feature is the strength of the item. 
"It depends on the crate," says Kor. "With the larger one, they come in stronger models. With the smaller one, it's medium strength, so it depends on what they want." 
Of course, the items that comprise the inside of a small-animal habitat are as important as the structure itself. In addition to the necessary feeding dishes and water bottles, retailers should make suggestions regarding toys and engagement products when guiding customers to the right products for small animals. 
"Accessories and toys are selling well right now," reveals Kor. "All types such as exercise balls, trail tubes, and hideaway houses."
Forming Friendships
Within their habitats, these pets need a well-maintained space that allows them to feel protected. Through providing an environment that is comfortable for small animals, but with pet parents taking an active role in engagement outside of the habitat, Gerstenberger sees extraordinary potential to cultivate a meaningful relationship. 
"Opinions vary greatly regarding this topic, but I have always felt it is most important to help a potential pet parent fully understand the responsibility they are undertaking," Gerstenberger explains. "When done properly, the pet-human bond is incredible!"
While accessories and interaction with pet parents are crucial to small-animal development, there is another addition that could prove most effective to the well being of these creatures. When selling products to consumers who are buying for small animals, retailers should encourage purchasing for two. 
Within this discussion of buying additional products to maximize comfort, Ellis emphasizes the importance of "safe, absorbent bedding…that encourages burrowing and nesting," but also mentions that these animals enjoy the company of others and should have a habitat mate. 
"[Guinea] pigs, rats and mice are very social animals and should always have a friend," explains Ellis. "This will keep them much happier and prevent boredom. [Retailers] should always advise new adopters about the commitment needed for proper care." PB