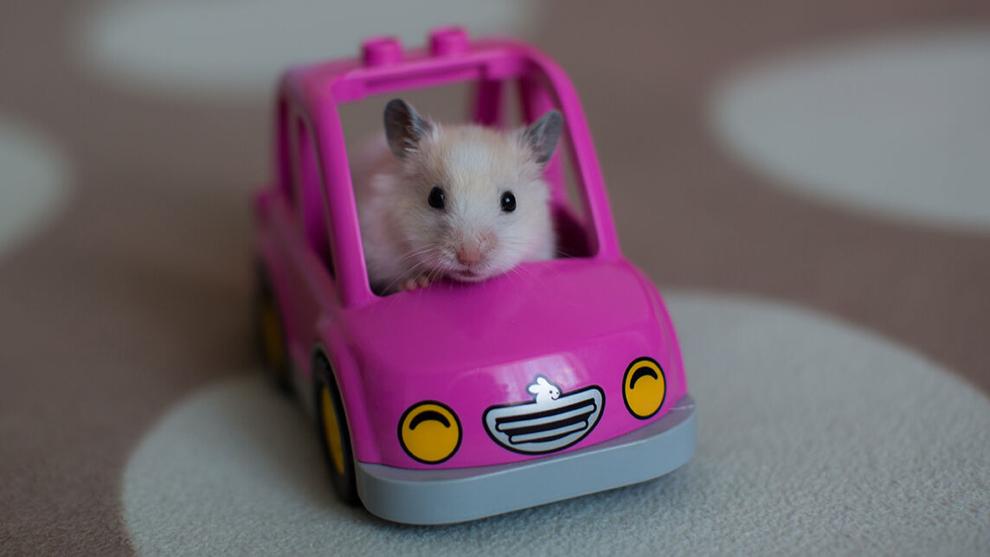 Once upon a time, small animals were pets for small children; they were kept as a stepping-stone or a substitute for a larger animal, like a cat or dog. 
Nowadays, small animals are growing in popularity as excellent pets for urban living for adults. This means the industry must mature accordingly. 
"We see the small animal appeal continues to expand for adult owners, whose desires [and] tastes in product designs, packaging designs and functions are much more sophisticated and refined," says John Gerstenberger, vice president of product development and sourcing at Ware Pet Products.
Trending Toys
Mirroring trends in other industries, small animal owners are interested in more sustainable, natural products. 
"Consumer demand for eco-friendly and sustainable products continues to increase," explains Gerstenberger. "Ware embraced this concept [more than two] years ago, and through our product development process, we started creating different chew items to support the small animal toy category."
In addition to being more in line with their eco-friendly values, consumers are also looking for products that fit their aesthetic, all while still stimulating their furry friend and keeping them happy. Retailers should be familiar with their customer base to get a better sense of which types of items to stock. 
"By focusing on products with the key selling points that communicate comfort, safety, behavior-friendly features and benefits, space efficiency, affordability, and fun for all, retailers will be offering their customers variety of best sellers that offer great value to your customers and great profitability for your business," Gerstenberger says. 
Stocking a variety of items for different species is also a growing trend, adds Gerstenberger. "We also want to embrace species-specific needs in the toys and solutions we develop. No more one size fits all for small animal pets."  
Of course, consumers are also looking for ways to interact and bond with their small animals, and manufacturers are developing toys and chews that allow for interactivity between owner and animal beyond just handing them a treat or toy. 
Small animal toys are a fun way to add variety and whimsy to any display, and as consumables they are always needed, so they're a sure money maker when in stock. 
"Trends in humanization continue to grow more prominent each year," says Gerstenberger. "Small pets are truly part of the family, so selling products that easily show and communicate that key point is crucial."  PB