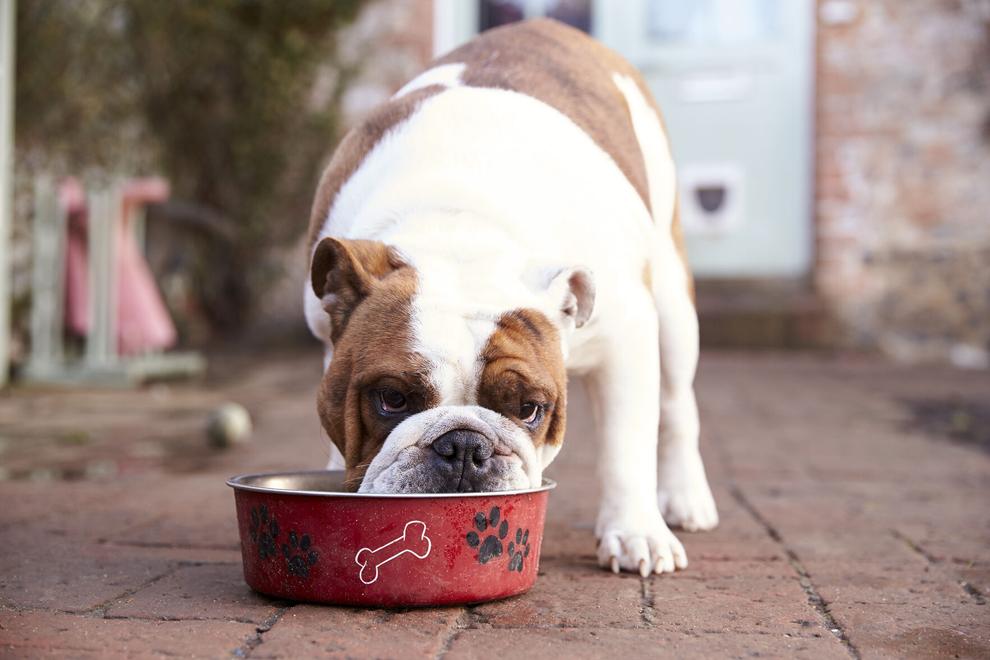 One of the hottest topics in the pet industry still revolves around grain-free diets. There's a lot of debate, but manufacturers maintain that many dogs can benefit from foods without fillers. 
However, not every grain-free formula is created equal, so both retailers and consumers need to do their research and choose carefully to ensure formulas are well-balanced to meet dogs' full nutritional needs.
"It is thought that a diet consisting of 60 percent meat at minimum and 40 percent plant—excluding grains—aids in digestion, are good for dog's coat, helps increase energy, promote a healthy weight, freshens breath and can even prevent some food allergies, which many dogs battle," says Eric Abbey, president and founder of Loving Pets in Cranbury, N.J. 
The first thing to consider when selecting which grain-free products to stock is the list of ingredients, paying special attention to what is taking the place of grains in the recipe.   
"To make grain-free recipes, common grains— wheat, rice, barley—are replaced with ingredients like legumes and potatoes," explains Eric Tiller, vice president of sales for Redbarn Pet Products. "In well-balanced recipes, the grain-free ingredients are high in fiber and other micronutrients while maintaining a low glycemic index."
In Redbarn's new grain-free kibble, for example, substitute grains include nutrient-rich vegetables, like sweet potatoes, and legumes, like lentils, for extra protein and fiber. 
"That said, these types of ingredients should not make up most of the recipe's protein; in all of Redbarn's new dry dog food, the first five ingredients are always animal protein and the main source of protein," adds Tiller.
Raw food and treats, both frozen and freeze-dried, are another popular grain-free formula that places the emphasis on high-quality, well-sourced ingredients. Plus, raw pet foods have the added bonus of not requiring any grain substitutes or starches to serve as a binder like many kibbles or cookie-style treats.
"I think there is a great benefit in feeding a Primal balanced raw diet to a dog, which happens to be grain-free," says Lindsay Meyers, BS CVT, product development and veterinary channel manager for Primal Pet Foods. "I think those benefits are due to the minimally-processed ingredients."
Examining the Brand
After considering what's going into grain-free products, retailers should next turn their attention to the brands behind them and research the companies' sourcing and manufacturing methods.
"Retailers should look for brands that offer a compelling story that is aligned with their beliefs or values," says Michelle Granger, general manager of global brand and innovation for Ziwi. "Passion tends to be contagious, so when a retailer is enthusiastic about a brand and its story, chances are their customers will feel excited, too."
The story behind the creation of Ziwi Peak, for instance, is multilayered and difficult for larger companies to duplicate. The raw food recipe is not only grain-free, but also features superfoods, meat and organs that are ethically sourced from New Zealand and then naturally air-dried.
Beyond a marketable story, it's also important for retailers to consider what else grain-free brands can offer, in terms of support. Does the brand provide educational resources? Do they offer marketing materials? Are they responsive to questions from retailers? 
"We always want to be available to help you stock the perfect assortment for your customers and their pets," says Abbey, about Loving Pets' relationship with retail partners. "Very close attention is paid to each of our products and we are committed to working with pet retailers to be a trusted educational resource about our products, new categories and special programs."
Of course, price is always a factor, and retailers need to balance affordability for their customers with profitable margins. Luckily, the grain-free category offers plenty of options that balance the two.
"There is a misconception that high-quality treats come with a premium price tag," says Abbey. "With over 40 million Americans facing unemployment and over 4 million dogs that live in homes at or below the poverty line, it's more important than ever to offer quality treat options at an affordable price point."
Fighting Misinformation
While helpful in every category, education is especially crucial for grain-free foods and treats considering the rampant misinformation and bad press it has received in the last two years. 
"To educate pet guardians, retailers should consider educating themselves on pet nutrition, industry news, market trends and ensure their team has a good understanding of their product offerings," advises Granger. "Retailers that offer exceptional product knowledge and advice to their customers typically have prioritized training by having formal and ongoing training programs in place."
In-store selling tools, such as floor displays and clip-strips, can then help pass that knowledge and awareness onto customers. Signage can also be helpful in directing customers to venture further than the kibble aisle for frozen and refrigerated raw foods that happen to be grain-free.
If signage isn't enough to convince consumers to try grain-free, retailers might want to consider letting their four-legged customers try for themselves through sampling, explains Abbey.
One of the most effective educational tools is staff. Salespeople should be trained to talk to customers about their individual dogs' needs and help them realize how grain-free might fit into their lifestyle.
"The first step is listening—what are they looking for? What are their concerns? Do they have a budget? Are they adding fresh, frozen or raw foods to meals? Choose a great kibble, whether grain-in or grain-free, and then make sure that you advise them on appropriate fresh food items to go with it," advises Meyers. 
When making recommendations, keep in mind that there is no single solution that is right for every dog. 
"Different breeds, activity levels and genetic factors mean a one-size-fits-all approach is no longer the answer to keep their dogs living not only long lives, but healthy lives," says Tiller. "For dogs with grain sensitivities, certain food allergies, digestive issues or difficulties with weight management, grain-free options may be beneficial to the dog's overall health, though we always recommend seeking a vet's advice."
This nuanced approach is indicative of the future of the grain-free food and treats—it will continue grow, but only with "increased transparency," says Meyers.  PB