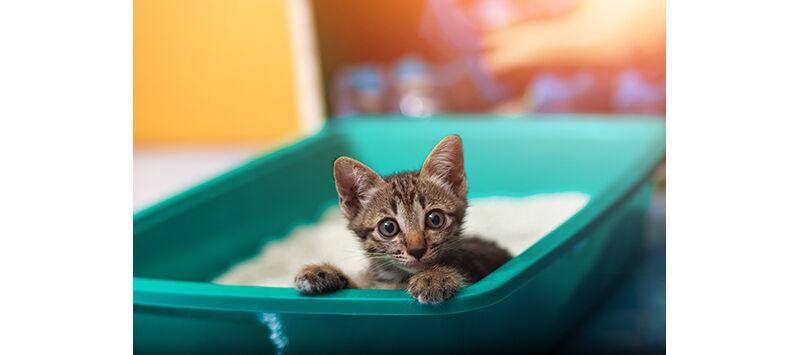 In the past, there was two basic categories for cat litter: clay, and not clay. As today's cat owners are pickier about their litter than cats are, manufacturers have developed innovative products that satisfy consumers and help retailers profit.
The biggest craze in cat litter is all-natural, which is actually reflective of a larger trend. Jean Broders, senior brand manager for Kent Pet Group, explains that natural litters with a focus on health and safety have an advantage in the category. Materials are top of mind for cat owners looking for natural litter, as consumers begin to understand the impact that sourcing plays on the Earth. Broders cites a Packaged Facts and MRI-Simmons consumer survey that shows over 1.98 million tons of bentonite are mined for clay litter every year.
"Alternative litters are the only growing litter category and they are expected to reach 700 million by 2023," explains Mark Hughes, president of Pupco Brands. "Alternative cat litters are made of any material except clay. They include wheat, corn, wood and other materials."
As consumers look for natural and healthful foods, continues Hughes, that desire is driving the growth of the alternative cat litter market. People's concerns are moving away from just their own health and incorporating that of their pet's and the rest of the world.
"More and more people care about the environment," says Hughes. "Clay litters are not biodegradable and simply fill up limited landfill space. Most—if not all—alternative cat litters are biodegradable."
Sustainable Litters
The sustainability trend is being driven by younger consumers, explains Helen Cantrell, director of sales and marketing for Naturally Fresh Cat Litter.
"This increased interest in sustainability is in part due to consumers becoming more educated about choices and the impact those choices have," she says. "We are seeing a general trend toward healthier, natural products, which tends to be driven by the millennial market and those who are concerned about environmental impact."
Cantrell says retailers can capitalize on the trend by working with distributors to educate themselves as much as possible, which includes knowing the features and benefits of natural, sustainable cat litters.
"Retailers must ask themselves: Are you providing what the consumer is looking for? Will it attract them to the store? With the expectation for sustainable products growing, this is an important question to ask," continues Cantrell.
Other Features
As with any category, it's not enough for the ingredients or materials to be chemical free or made from plants. The product has to work, and with something as essential as cat litter, effectiveness is crucial. There's a litany of boxes consumers want their litter to check.
One of the most important things is odor control and easy maintenance, says Nicole Domcik, key account manager for Targeted Pet Care. She recommends that retailers carry paper, pine and wheat litters.
"All three of these litters offer different benefits to the consumer, but what they all have in common is being an environmentally-friendly alternative to other options out there," says Domcik. "These three litters make up the lion's share of the alternative litter market, and providing consumers with choice is going to be key when they're looking for something new."
Josh Wiesenfeld, founder of Boxiecat, highlights the importance of weight, as "consumers are looking for a lighter weight product that is also high-performing."
Additional features include low dust, hard-clumping and superior odor controls, adds Gina Zaro, marketing director for Dr. Elsey's Cat Products, as consumers want specialty products that are customized to their households.
As always, education is important because cat owners that know about the connection between litter box aversion and behavioral issues will be more likely to buy products that can offer solutions, which could have far-reaching effects that can help drive sales.
"Litter is an essential function of keeping cats in loving homes," says Zaro. "For the greater litter category, we think the solutions trend will continue with an emphasis on education and making products more household-friendly."  PB