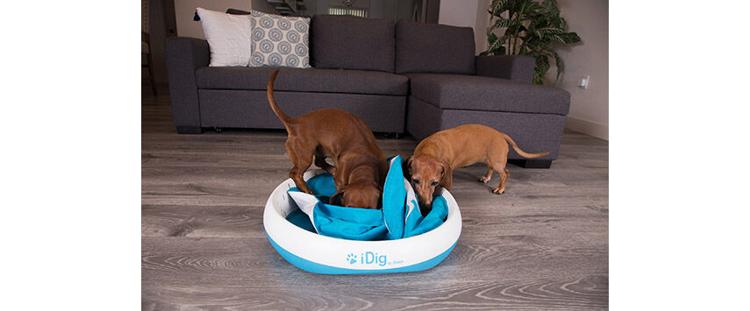 iFetch's (goifetch.com) iDig digging toy comes with three flaps for burying a dog's toys or treats, and each flap is designed for various digging challenges. The iDig is available in the iDig Stay, featuring a compact hardshell base, and the iDig Go, which has a flexible, fabric base that folds for storage.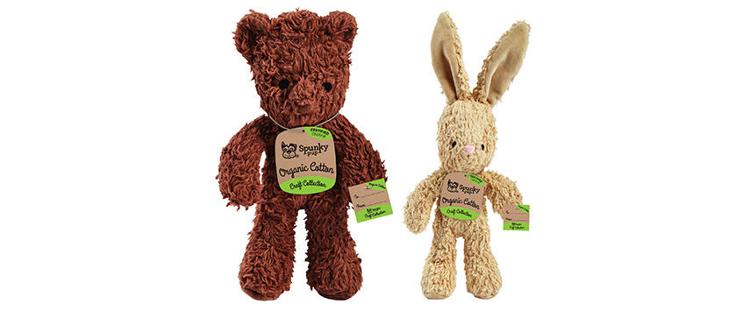 Spunky Pup's (spunkypup.com) Organic Cotton toys are made with certified organic cotton and all natural vegetable dyes. Each toy is hand built using double-layered and double-stitched construction, and they feature built-in squeakers and an all-natural Coconut Husk fill. The Organic Cotton toys are available in Large Bear, Large Bunny, Small Bear and Small Bunny, in assorted natural (cream) and brown colors.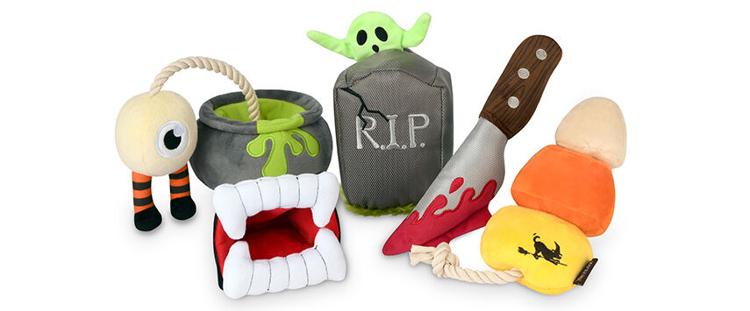 P.L.A.Y.'s (petplay.com) Howling Haunts Plush Toy Collection includes the Canine Corn, which comes with two squeakers, a crinkly center and a sliding rope feature; Barky's Bite, which crinkles all over, has a squeaker and a compartment to hide treats inside; Ghoulish Grave, a spooky spirit toy; Pup's Potion, with a squeaky eyeball, crinkly cauldron and tuggable rope feature; and the Doggy Dagger, which includes multiple squeakers, crinkles and rugged, blade-like fabric.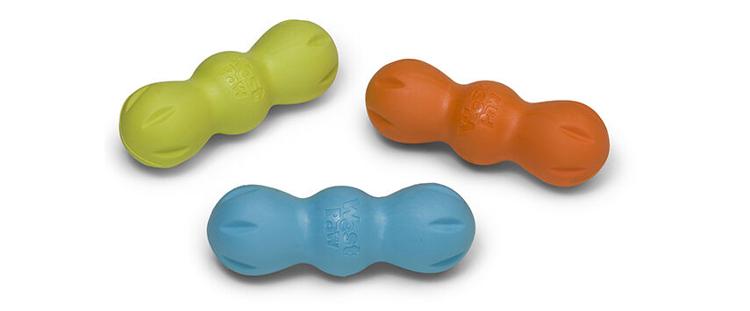 West Paw's (westpaw.com) Rumpus is a durable dog toy with three chew lobes that rock and roll to keep dogs engaged. The Rumpus bounces on land and floats in water, and is made from the same material as West Paw's other Zogoflex chew toys. 
Coastal's (coastalpet.com) ProFit toys feature durable, self-healing foam made with a lightweight material that floats in water. ProFit toys come in a frisbee, flying jack, fetch stick, rope and ball, and two sizes of rings, available in bright blue or yellow.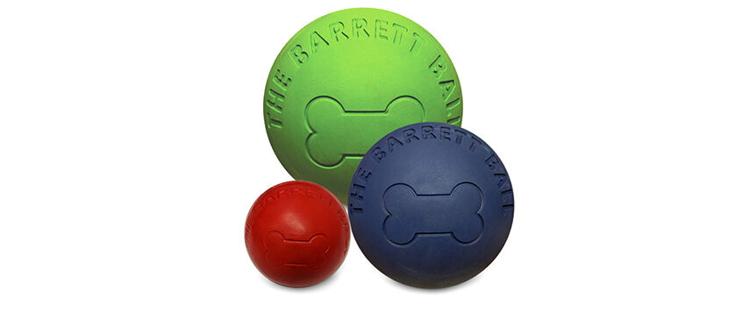 Ethical Products' (ethicalpet.com) The Barrett Ball is made of one solid unit of natural rubber with no seams. The Barrett Ball is available in 2.5 in., 4 in. and 5 in., with 100 percent of the proceeds donated to Dogs4Warriors.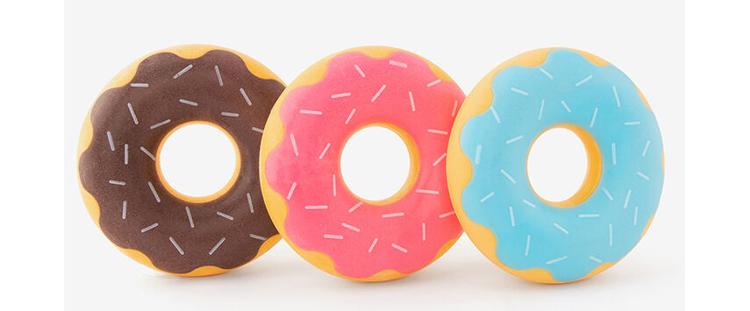 ZippyPaws (zippypaws.com) Donutz are made with flexible yet durable TPR material, available in chocolate, strawberry and blueberry. The toys can be used for chewing, fetching or tugging.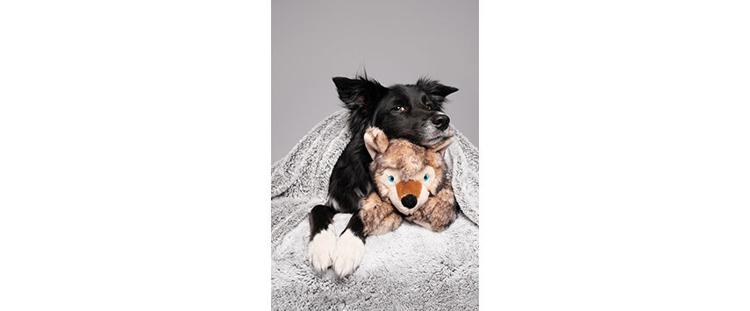 Fluff & Tuff's (fluffandtuff.com) Lobo Wolf, an extra-large size toy, features electric blue eyes and an ultra-plush fabric, suitable for rough play or snuggling.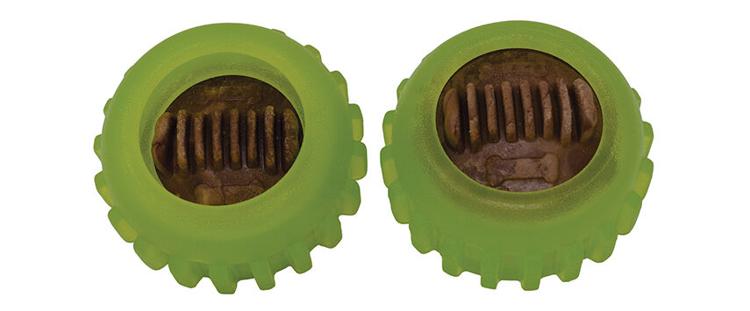 Starmark's (starmarkacademy.com) Everlasting Treat Sprocket is made from proprietary tear- and puncture-resistant material. One Everlasting Treat can be inserted into one of two different difficulty levels: original, for beginners, or lower, for more experienced chewers. The bottom cavity can be filled with small treats or dog food. It's freezable, floats in water and is dishwasher safe. The product comes packaged with one U.S.-made Everlasting Treat with dental ridges in a chicken flavor.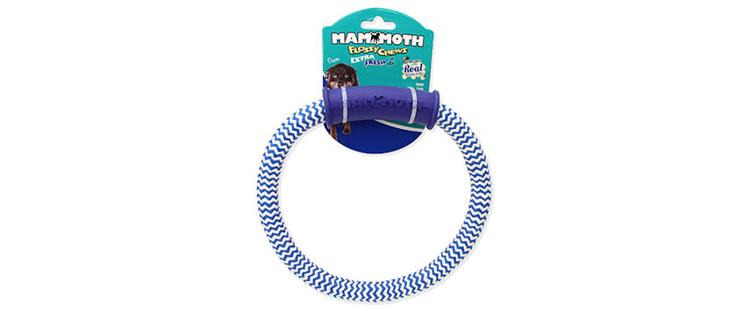 Mammoth Pet Products' (mammothpet.com) Flossy Chews WINTER Fresh rope toy is formulated with natural beeswax and real mint dental floss to freshen breath, floss teeth and control tartar. The tightly-woven, winter blue poly-cotton rope fiber toys are suitable for playing, tossing and tugging, available in a dental ring with handle and a twin tug with handle.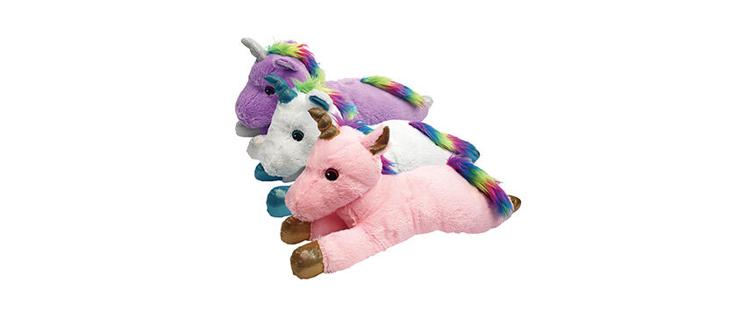 Multipet's (multipet.com) Jumbo Unicorns are super soft, extra-large plush toys that have metallic hooves, horns and a tie-dye tail. The unicorns measure 24 in. long and come with a squeaker.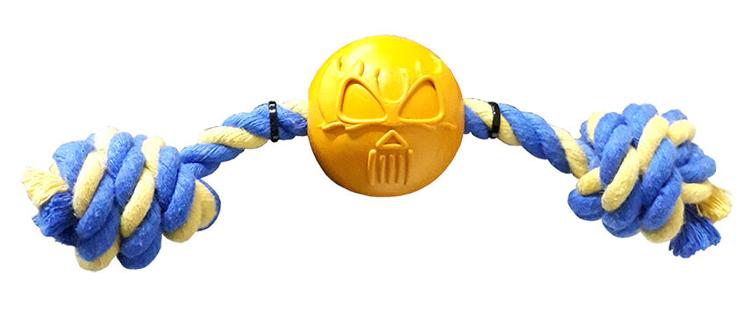 4BF's (4BFusa.com) Lucha Libra Mask Collection offers nine luchadores in five sizes and different colors. The dog toys are made with non-toxic, plant-derived natural rubber that has no plastic or harmful additives. 4BF's toys are durable for chewing, tossing and tugging, while also helping dogs maintain oral hygiene.
Petsport's (petsport.com) Giant Infinity Ring is made from over 1 lb. of heavy-duty, durable strapping, measuring in at over 10 in. The Infinity Ring features springing tug action and floats in water. The toy is designed in blue and yellow.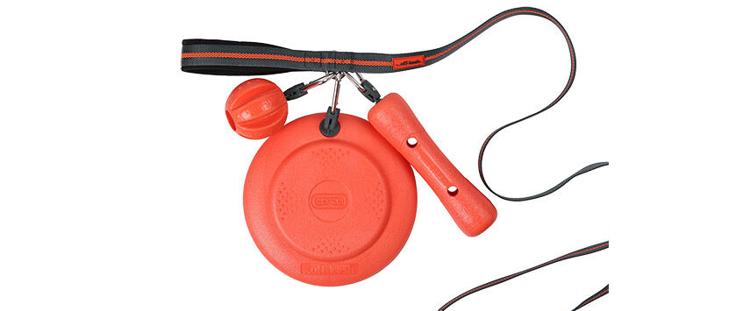 Dexas' (dexas.com) off-leash adventure-driven toy collection attaches to any leash handle or backpack. The off-leash toys feature a specially-designed key that inserts into a keyhole opening. With a quick twist, the toy hangs freely from the matching leash. The collection includes a Reaction Ball with hollow middle and easy-to-grip grooves, a Tumbler with hollow center for treats and a Flyer disc.