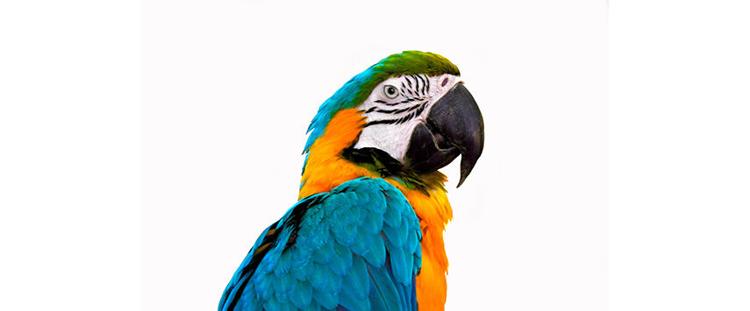 Traveling with pets takes a considerable amount of planning, whether it's shopping for the appropriate supplies, researching safety guidelines or familiarizing animals with the environment they'll be traveling in. When pet parents plan to take their birds on a trip with them, the planning timeline is more extensive, as these creatures are susceptible to stress and require a great deal of attention during travel.
For customers who prefer to travel with their birds, one of their biggest considerations is what type of carrier their pet will be traveling in. CJ Rankin, owner of Gallery of Pets, explains that many of his clients take their birds on trips that are only a short drive away to visit family, but he will occasionally see business from customers who are traveling with their animals on more extensive journeys. The carrier choices vary from case to case.
"They buy soft carriers [for brief trips], but for longer car rides, they'll buy carriers that don't have wire on the bottom and something that is a little more secure to keep the bird stress free," he explains. "Some people will do a travel cage if it's a three- or four-hour drive. If they're going on 10 or 12 hours, then they go for something more comfortable."
Often, retailers will see pet parents whose cage and carrier preferences differ when the time comes for choosing a product, depending on price points and design.
"There has not been a lot of controversy over what the best carrier is," he said. "It depends on people's budgets and what they are looking for aesthetic wise and comfort wise."
To account for this, some manufacturers are creating versatile cages and carriers that can be used for birds and other animals. This strategy allows brands to provide products to retailers who can maximize valuable space in their locations. By offering these types of carriers that transform from a bird to small animal product with a minor adjustment, Jason Casto, director of marketing, small animal, at Kaytee, remains a considerate partner to his retail accounts.   
Liz Varela, owner of Liz's Pet Shop, explains that a pet parent's chosen carrier should be three times bigger than the bird it's accommodating. She continues that the carrier should be covered to stop wind from hitting the bird, and it should be outfitted with a bottle feeder that attaches to the cage and include a feeder dish that attaches with screws.
Packing for Travel
Ensuring birds are occupied and able to have fun during the journey is another important consideration. As emergency preparedness becomes a greater concern in many areas of the world that are threatened by wildfires, mudslides, hurricanes and tornados, pet parents are creating evacuation plans that include provisions for their animals. To prepare for quick departures, Jason Savitt, CEO of Prevue Pet Products, recommends pet parents place necessities, toys and treats that can alleviate stress in their bird's carrier.
In general, providing toys and items that will offer comfort to birds is essential to a successful trip. At T.S. International Inc., Jennifer Kor has a basic list of products to include inside a bird carrier.
"Inside the cage they should have toys to play with, swings and a water bottle for travel," she says.
If a journey includes road travel, one of the most important safety issues is to ensure the driver is not distracted by a pet and its needs. In addition to providing opportunities for birds to engage in activities during travel, manufacturers are also designing carriers that prioritize safety with additional features to provide security during travel.
"Creating an environment that feels safe and familiar is essential when it comes to the well being of your bird," Savitt says.
While Varela advises packing fresh fruit for leisure travel, she recommends other products that are less likely to spill.
"Millet spray can travel well and seed sticks that will not spread all over the car are helpful," she says.
In addition to supplies, Varela recommends retailers suggest to customers that they pack an emergency contact list of trusted family or friends who will be able to care for a bird in the event the pet parent is injured during an accident. As many news reports have shown the tragedies resulting from dogs left in cars, she also urges retailers to remind pet parents of the dangers of leaving birds in vehicles and to bring animals everywhere when stopping during travel.
Additionally, retailers should also emphasize the importance of familiarizing these animals with their new environments well before a journey takes place, says Savitt.
"If you purchase a special travel cage or carrier for your bird, it's important to familiarize your pet with their 'home away from home' before housing them in it for the first time," he explains. "Birds often react with great anxiety when forced into a new environment. It will seem they hate their cage, but really, they just need time to adjust. The more time you give them to acclimate in advance—the better."  PB