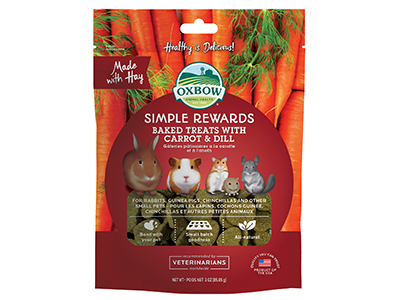 Oxbow Animal Health's (oxbowanimalhealth.com) Simple Rewards Baked Treats are made with fruit, veggies, aromatic herbs and high-fiber hay. Available in nine varieties, the treats are designed for rabbits, guinea pigs, chinchillas, hamsters and gerbils to provide reward and enrichment and promote bonding.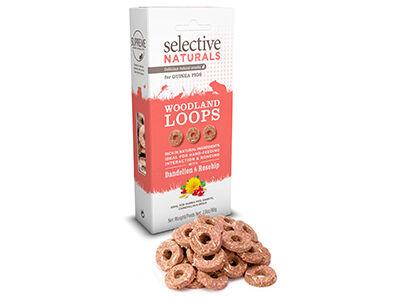 Supreme Petfoods (supremepetfoods.com) Selective Naturals Woodland Loops are made with naturally-foraged ingredients from the hedgerows, including dandelion and rosehip, and include linseed seed for healthy skin and a glossy coat. High in fiber with no added sugar, the Loops are suitable for rabbits, guinea pigs, chinchillas and degus.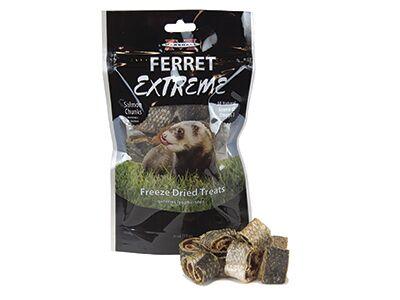 Marshall Pet's (marshallpet.com) Salmon Chunks for ferrets feature fresh, freeze-dried whole salmon as the only ingredient to provide an all-natural source of omega-3. The complete and balanced treats include 42 percent crude protein, 15 percent crude fat, 3 percent crude fiber and 8 percent moisture.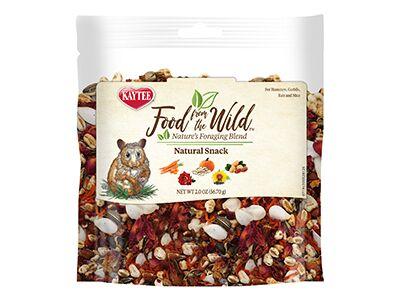 Kaytee's (kaytee.com) Food from the Wild Natural Snack is crafted with a limited amount of whole ingredients and contains no fillers, added sugar and artificial colors or preservatives. Available in an offering for pet rabbits and guinea pigs, and another for pet hamsters and gerbils.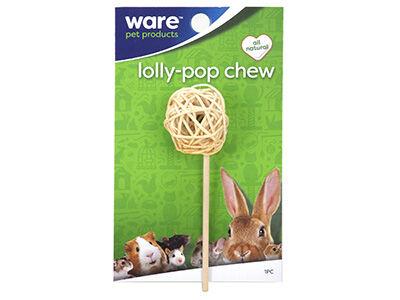 Ware Pet Products (warepet.com) Natural Chew Line is constructed from natural wood and all natural vegetable dye coloring. The line of crispy, crunchy chews are offered in 16 different shapes and sizes, and help clean teeth and overcome cage boredom.