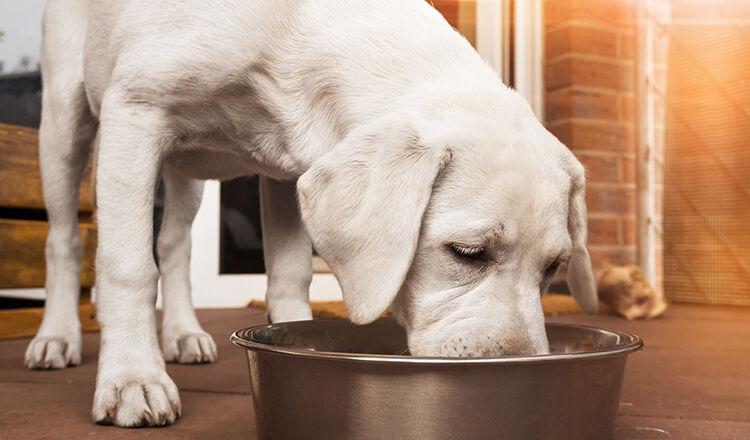 For dog owners, there are more high-quality foods and snacks for their pets than ever. To make sense of this wide selection, discerning consumers look at ingredients, how they're sourced, prepared and how convenient a product is. As a result, manufactures have crafted freeze-dried food and snacks that fulfill these needs in a variety of options. 
Of course, an important benefit of freeze-dried food and snacks is that they are extremely palatable and they have a high protein content, making them ideal for a meal or snack. 
"Pet parents are looking for foods and treats that have all the benefits of the superior nutrition you get with raw, but with the convenience, affordability and shelf stability of canned or kibble," says Michael Sapp, president of Miracle Pet (formerly MiracleCorp). "They can find this and so much more in freeze-dried products, as the process locks in the freshness and vital nutrients in the food and treats, which provides complete and balanced nutrition."
Miracle Pet, which was acquired by BrightPet Nutrition Group in January, makes Stewart Raw Naturals Freeze Dried Dog Food, an all-natural, grain-free dog food that is also a topper. The Raw Naturals Collection contains 80 percent protein, 18 percent fruits and vegetables and 2 percent vitamins and supplements. It's available in Beef Recipe, Chicken & Wild Salmon Recipe, Lamb Recipe, Puppy Recipe and Turkey Recipe. 
Versatility is one of freeze-dried products' key features. They can be served as meals, toppers or treats, which is attractive to pet parents looking to enhance their pet's mealtime. 
"The versatility of a product like this is key for pet parents to really mix up their offering," says Kortney Unruh, marketing manager for Tender & True Pet Nutrition, which makes organic pet foods and treats. Recently, the company launched Farmers Market Recipe Freeze Dried Raw Dog Food, which features 100 percent organic non-GMO fruits and vegetables, as well as Global Animal Partnership (G.A.P.) certified humanely raised chicken and turkey. 
"Pet owners looking to change their pet's diet, while keeping a shelf-stable convenience that they are used to with kibble, are typically drawn to freeze-dried products," adds Kyle Frautnick, marketing director for Primal Pet Foods.
He highlights that, if pet owners are happy with a kibble base, they can always turn to freeze-dried products as mixer or topper for mealtime. As an example, Primal Pet Foods offers the Primal Freeze-Dried Formula to add on top of a pet's kibble. The company also makes other toppers, bone broth, treats and other products.
Since freeze-dried foods come in many different forms, they're a convenient option for pet parents. "Raw food, which is the best way to feed, is not always the easiest way to feed," says Patti Salladay, sales and marketing manager for Northwest Naturals. "Freeze-dried recipes offer the nutritional benefits of raw feeding without the thawing."
Northwest Naturals Freeze Dried Treats are available in a variety of single source proteins, which makes them attractive to owners of dogs with food allergies. The brand's newest freeze-dried proteins are Cat Nibbles in Duck, Rabbit and Whitefish. While the recipes were formulated for a feline's true carnivore diet, the proteins work well for canines that have particular allergies. 
There's a lot pet parents can do with freeze-dried foods, but customers are just as concerned about what's in a product. Like other categories in this industry, consumers are looking for products that feature fresh, natural ingredients. 
As more customers pay attention to product labels, there's a greater chance they'll choose single or limited ingredient treats that are processed in a way that preserves nutritional value and freshness, says Sapp. 
"They avoid treats with a long list of ingredients, artificial additives or preservatives," he says. 
Offering Assistance
Even if customers learn about the benefits of these products and know what they're looking for, they still might not know how to decide on a brand. Naturally, retailers can step in and offer the guidance they need, but first they need to have a full understanding of their offerings. 
For retailers, encouraging consumers to add freeze-dried items to the foods they already buy is a better approach than trying to convince them to completely revamp their dogs' diets. 
"Start small," Frautnick suggests. "Asking a customer to completely change their pet's diet can be stress inducing." 
Retailers can try using signage that heralds freeze-dried's low cost per day and ease of use. Location is also important, and retailers can put freeze-dried on an end cap or strategic shelf signage for add-on products in the kibble aisle. As a result, dog owners who typically buy kibble will consider buying not only freeze-dried products but also other add-ons, such as fresh food options, at that store instead of online.
As an example, Frautnick mentions that Primal Pet Foods' Goat Milk+, available in four varieties: Pumpkin Spice, Green Goodness, Blueberry Pom Burst and Cranberry Blast, is a suitable add-on to pair with freeze-dried foods. 
"Because these new Goat Milk+ items are only available at neighborhood pet, they are great add-on products and make the perfect pairing with any of our freeze-dried options, while also anchoring a consumer to local retail." Frautnick says. 
While signage can be helpful, manufacturers are also educating consumers by providing information online and through social media. 
"Education is key to driving sales," says Unruh. "We have really focused in on our digital merchandising to provide additional product education and product uses." 
Adding freeze-dried foods and snacks to assortments can help retailers generate incremental sales from pet owners that want to add variety to their dogs' diets and do it safely. 
"Most manufacturers that focus on just raw frozen and freeze-dried food will have the same recipe that their raw frozen diet is, so you can alternate between the two with no digestive upsets," says Salladay. "It is easy on the owner and an easy transition for the dog or cat."  PB