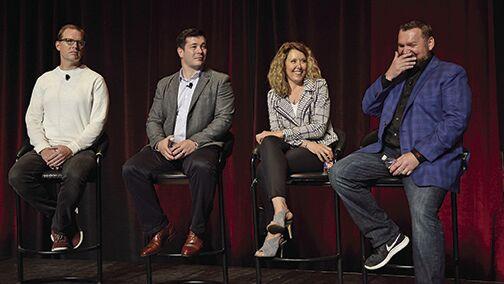 Last year, because of the pandemic, Petfood Forum replaced its in-person event with the Petfood Forum CONNECT online conference and digital showroom. How did the virtual event go? What were some of the highlights?
We were very pleased with how Petfood Forum CONNECT went. As most people have realized by now, virtual events just aren't the same as in-person ones, but based on registrants' feedback, we were still able to provide value and worthwhile, updated information to help them in their businesses and jobs. (And we learned a lot!)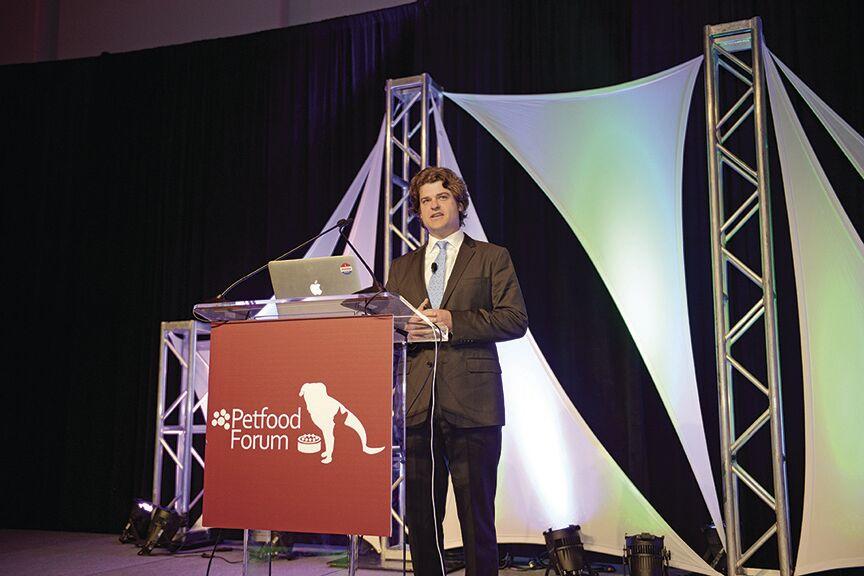 While most of the presentations were pre-recorded, we did provide for a live Q&A (via chat text) with all the speakers, and most sessions had very good engagement—often more questions than we could address in the time allotted. We also asked a select number of speakers to do separate Zoom chats with anyone interested (on a first-come, first-serve basis), and the people who logged in for those really seemed to appreciate them.
We also offered student and industry research via PDF posters and brief pre-recorded presentations, plus digital showcases for our sponsors/exhibitors. All seemed to be well received.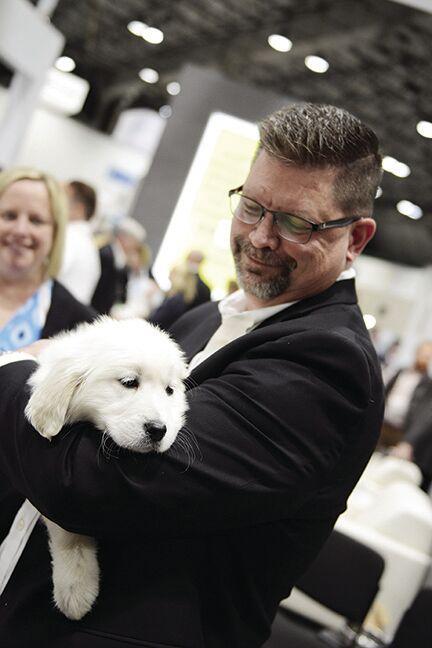 Were there any elements of the virtual event that you will continue now that the conference will be held in person again? If so, how will these complement the traditional event?
In typical years, about 30 percent of the attendance at Petfood Forum is comprised of professionals from outside of North America. Knowing that many of them will still be unable to travel internationally in September, and that others may not feel comfortable traveling or attending an in-person conference, we will be again pre-recording all the presentations and offering them on demand after Petfood Forum. People can purchase an on-demand pass or, with in-person registration, also receive access to all the recordings.
The lone exception will be the keynote (see below), which we will be livestreaming. In addition, industry research posters will be displayed on large monitors as digital files this year, a carryover from Petfood Forum CONNECT (and meaning they will also be available for access after the conference).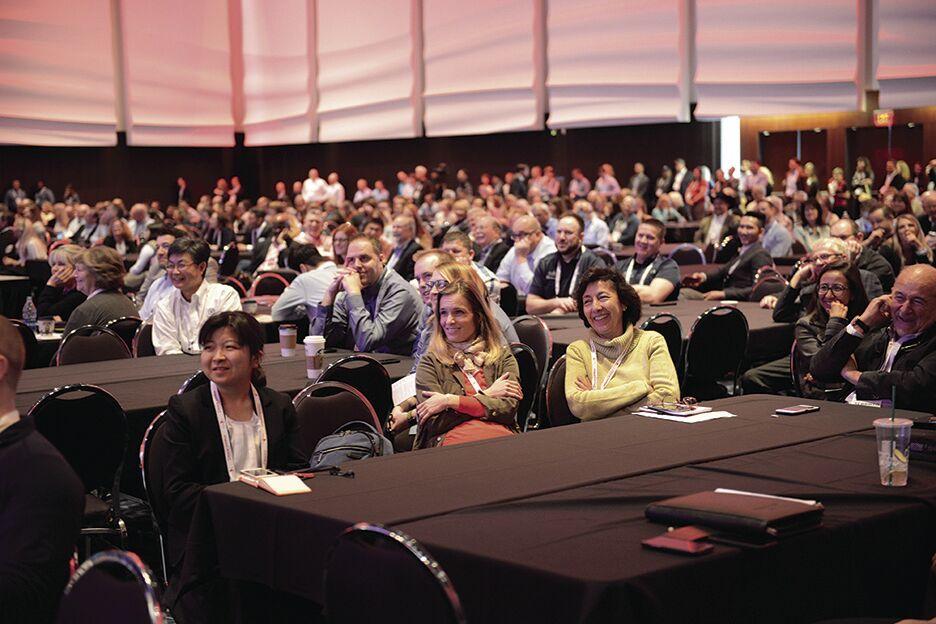 This year's Petfood Forum will kick off with the Petfood Essentials program on September 22. What can attendees expect from this program? This was intended to launch as a new event in 2020; instead, we had to change it to an online short course. So, the 2021 version will be its debut in the original format.
Petfood Essentials is designed to offer a more foundational view and understanding of how pet food is made. Last year's short course provided an overview of that, looking at ingredient categories and sourcing, upstream processing, extrusion, drying and cooling, packaging and safety.
This year's version is diving a little deeper into pet food ingredients and the steps necessary to know which ones to choose—in other words, some key product development stages and decisions. There will be five sessions covering pet food product positioning and claims; the major ingredient categories and their key properties and benefits; sourcing, sub-assembly and upstream processing of ingredients; ingredients' effects on pet food processing, and vice versa; and safety, traceability and testing of ingredients. Attendees will rotate through each of the sessions to get a complete picture. (See www.petfoodforumevents.com/agenda-speakers/#Essentials for more information.)
Petfood Forum is well known for presenting great speakers in its general sessions. What do you have planned for this year's general session? 
Our keynote for 2021 is Tom Fishburne, known as the Marketoonist (marketoonist.com). A consumer goods marketing expert, he believes in conveying insights and advice via humor—specifically, through his cartoons. For our audience, he will explain how pet food "Davids" can compete against "Goliaths" using innovation, or to remain innovative Davids even within a larger, Goliath-like pet food company.
During the presentation, Fishburne will use his cartoons to illustrate important concepts about innovation. Leading up to Petfood Forum, registrants will be able to enter their captions for a blank cartoon drawn by Fishburne, with several captions chosen for him to present during his keynote address.
Besides his session, we will also offer general sessions covering the latest updates on the pet food market, consumer perceptions and purchasing behavior; intellectual property considerations for pet food brands; and the results of an exclusive survey we're doing with Jefferies, an investment firm (their clients include large retailers such as Chewy), on changes in pet ownership and consumer engagement post-pandemic.
After the general session that will take place the morning of September 23, Petfood Forum will feature concurrent breakout sessions that delve into specific topics within the pet food industry. What will this year's breakout tracks focus on?
The tracks will focus on sustainability in pet food, a hot topic that continues to gain traction as consumers, retailers and others demand it, and it increasingly makes business sense; the latest research on pet food nutrition and ingredients, always a strong draw for the Petfood Forum audience; and keeping pet food safe through technology, which will encompass topics such as balancing consumer and marketing demands with regulatory reality, preparing for future crises, safeguarding against mycotoxins, ensuring safety with novel proteins and using smart data to improve pet food plant performance.
In addition to the general and breakout sessions, Petfood Forum will feature three concurrent panel sessions. What subjects will be tackled in these panel discussions?
These dynamic sessions will provide the latest research and insights on fresh and human-grade pet food, optimizing e-commerce for your pet food business and cat nutrition. The fresh/human-grade panel discussion will include executives from some of the leading fresh pet food companies, such as Freshpet, JustFoodforDogs and Nom Nom Now (the executives will participate in the Q&A part of the session).
 The full agenda for Petfood Forum 2021 is available at www.petfoodforumevents.com/agenda-speakers.
What are some of the other key features that we can look forward to at this year's Petfood Forum?
The exhibit hall has already sold out and will feature more than 300 leading suppliers of pet food ingredients, processing and packaging equipment, packaging materials, testing services, co-manufacturing and more. Several leading suppliers will provide Tech Talks: short presentations on a stage in the exhibit hall where their experts will explain their latest product, service or expertise. The exhibit hall will also feature the Petfood Forum Student Center, where students from companion animal-related academic programs will present their latest research and have a chance to network with companies and professionals in the industry.
There will also be digital scientific posters from industry researchers on display, an interactive game on the show floor and many other networking opportunities, including breakfasts, lunches, coffee breaks and receptions.
What does the future hold for Petfood Forum? 
Starting in 2022, Petfood Forum will return to its regular spring timeframe, May 2-4, 2022. It will continue to be held in Kansas City for the foreseeable future.
As life and business gradually return to normal worldwide (we all hope), we envision Petfood Forum again growing in attendance each year, including with professionals from outside of North America. Petfood Forum is the only global conference focused solely on pet food manufacturing and marketing, and we intend to build on its strengths as we also continue to evolve and improve it to make it worthwhile for more and more professionals around the world connected to pet food.  PB