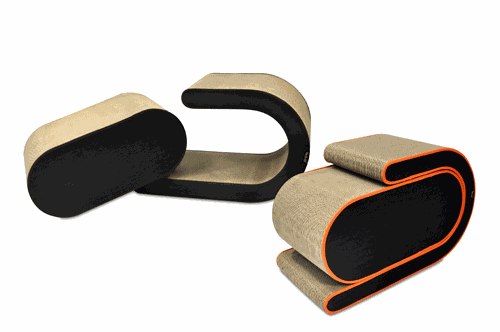 P.L.A.Y. (booth 558) has introduced several cat scratchers and a cat tunnel.
Arty is a versatile two-in-one cat scratcher. Designed with the fiercest scratchers in mind, the stylish cat retreat features multiple surfaces and angles to handle every cat's needs. Its bold, curved design separates into two pieces and can be used together or apart to provide more than one scratching outlet in a home. Its design allows cats to scratch, lounge or play. The Leeloo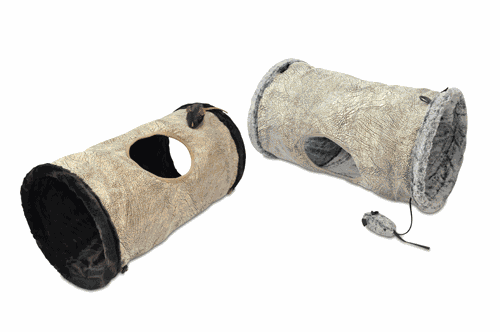 Cat Scratcher is a reversible scratcher in an infinity shape that offers a cat an alluring place to scratch and lounge.
P.L.A.Y's Purr & Pounce Cat Tunnel features a super-soft plush interior and stylish exterior, a whimsical peephole for spying on humans and an interactive hanging mouse
for batting activity.