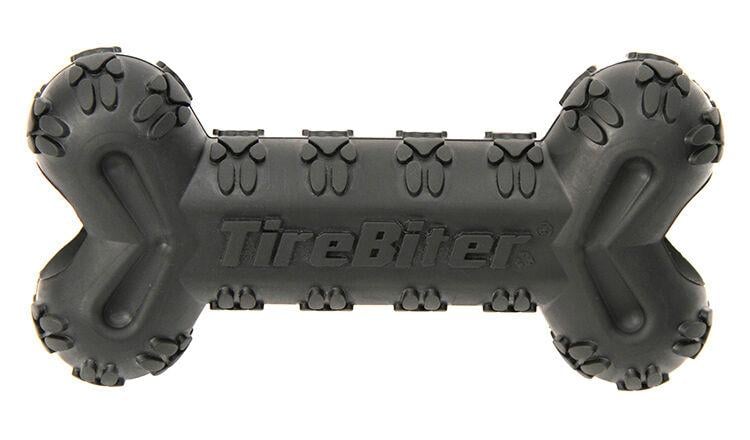 Tell us about Mammoth Pet Products. What types of products do you offer? What sets you apart from other manufacturers in your product categories?
Mammoth Pet Products is a premier dog toy company that has been in business for over 28 years. Our primary focus is on manufacturing dog toys from premium materials in fun shapes and colors for dogs of all sizes and breeds. Our Flossy Chews Rope toys and our Tirebiter natural rubber toys are what set us apart from other manufacturers in our product categories, and these toys are what have made us the No. 1 pet shop brand for a number of years. The consumers are satisfied with the great quality and designs of the brand and continue coming back for repeat purchases because they are comfortable buying from a brand they trust.
What are some of the most popular products you offer? What makes these products resonate with pets and their owners?
Our Flossy Chews Rope toys are our most popular products. We use a number of different materials to make 2 Knot Bones and 3, 4 and 5 Knot Tugs. A great example would be our Flossy Chews EXTRA FRESH line. It has REAL dental floss formulated with natural beeswax and mint included to help freshen breath and control tartar while pets enjoy hours of interactive playtime.
What are your newest product introductions? What are the key features of these products?
Our newest product introductions are from our new Tirebiter II category. They are our new Bones and Retriever. They are made from a new advanced natural rubber formula for extra-long-lasting play. Designed and developed in the U.S. and sustainably-manufactured in our North American facility, these real tough favorites are fun and perfect for interactive playing, tossing and tugging.
In addition to offering a lineup of high-quality products, how does Mammoth help pet stores drive sales? What types of sales and marketing support do you offer? 
We provide excellent store support by providing planograms laying out the product at store level to help get the most dollars per square foot of wall space. We also keep the planograms fresh by analyzing the sets a minimum of twice per year. We have sales and marketing programs set up at store level as well. We are definitely a brand geared towards repeat sales and give the necessary support to see that this happens.
What does the future hold for Mammoth Pet Products? Do you currently have any new products or additional category shifts in the pipeline?
The future for Mammoth Pet looks very good. This year has been a difficult one for everyone, but we have an amazing team that has been able to keep up safely and effectively with what was put in front of them in order to succeed. We do have a number of exciting new items in the current design phase for release later in the year. I don't want to give out too much as of yet, but I can say that our customers will be excited, and so will the consumers. Mammoth Pet is definitely the brand for the Life of your Dog!  PB