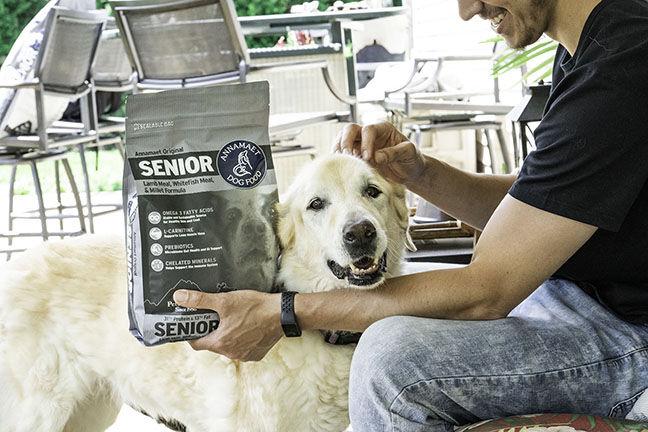 How does Annamaet's approach to pet nutrition set it apart from other pet food manufacturers? The first thing that sets us apart is that we have a lifelong passion for both dogs and cats at Annamaet. The second thing setting us apart is our background in science and nutrition. We have two nutritionists on staff with over 100 publications in peer reviewed veterinary or nutrition journals. One is our founder and CEO, the other is a board-certified veterinary nutritionist. The two nutritionists provide great checks and balances to help provide optimum nutrition for a long and healthy life for our beloved pets. 
Another way that Annamaet can be set apart from other manufacturers is that we have been doing extensive testing with both independent laboratory analysis and feeding trials for over 30 years. Annamaet will continue to use our nutritional expertise and do the right thing for your pets and our own, just as we have for the last 34 years.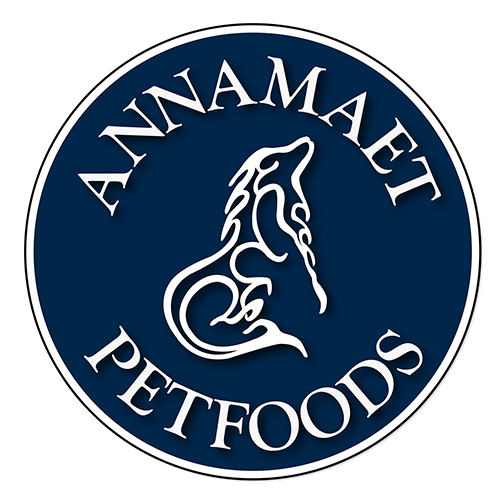 What are some of Annamaet's most popular and newest products/product lines? What are the key selling points of these products? One of the fastest growing segments in the market are senior canine formulas. Pets are living longer, so we can see an increase in new geriatric maladies. By the time a dog is a senior, they are firmly entrenched in the fabric of the house and the pet parent will do anything to help them.
Annamaet now produces two formulas designed for senior dogs. Annamaet Re-juvenate is a grain-free product using a novel protein source, wild caught silver carp. We also offer a grain inclusive formula, Annamaet Original Senior which is lamb and fish based. Both products are higher in protein. 
All current research indicates as dogs age they need more protein on a calorie basis than young mature adults. Older dogs, like older people, utilize protein less efficiently than do young mature adults. They are also more susceptible to oxidative stress, which tends to damage and deplete body proteins. Older dogs and people progressively lose neural and mental functions. Proteins are the building blocks of muscle. As we age, we lose muscle, as do our pets. Studies in humans have shown that low protein in the diet can increase muscle wasting with aging.
Both of Annamaet's senior formulas also contain nutraceuticals that have shown great benefits for our senior pets. The first being turmeric, which is considered one of the most powerful natural anti-inflammatories available today. Turmeric has also shown promise in alleviating the clinical signs associated with arthritis. The second is coconut oil, which is a rich source of medium chain triglycerides (MCT), which are known for their anti-aging properties. MCT's have a positive effect on immune mediated inflammatory reactions, as well as a positive effect on age associated cognitive decline. They can also provide an alternative fuel for aging neurons. 
Another exciting new product for Annamaet is our newest NASC-certified supplement called Annamaet Enhance. This human-grade product is a uniquely formulated vitamin and mineral supplement designed to simply balance a dog's home-prepared or raw diet. Studies have shown that appropriate levels of vitamins and minerals in your dogs' diet have been associated with increased longevity and a decrease in overall health issues. 
Home-prepared diets are definitely growing in the marketplace, but studies have shown that over 60 percent of these home-prepared rations are deficient in one or more nutrient. In addition, many raw diets are not considered complete and balanced. Annamaet Enhance has been designed to balance these formulas. As most vitamin and mineral supplements are not known for their great taste, we have worked hard to make Annamaet Enhance palatable. For example, our calcium is derived from seaweed for a milder taste, and we use the organic form of chelated minerals, as opposed to the inorganic form from sulfates and oxides which are known for their bitter taste.
What is Annamaet's channel strategy? How do independent pet stores fit into that strategy? Annamaet has been loyal to independent pet stores since we began in 1986. It is these mom-and-pop operations that have helped us grow from the beginning, and we still do business with many of these stores today. In fact, Annamaet is still being sold in the very first independent retail store that took a chance on us in the beginning. The store is still there. It is on its third owner, who has done a great job in continuing to grow the business. 
Annamaet strives to support our independent retail partners in every way possible. An Annamaet policy that started in 1986 and is still in effect today, is that Annamaet will not sell to the big-box commercial chains.  PB