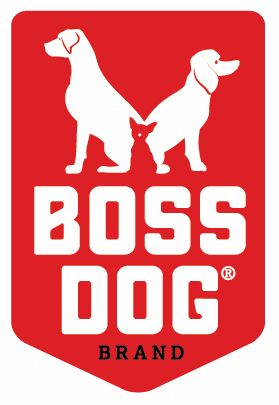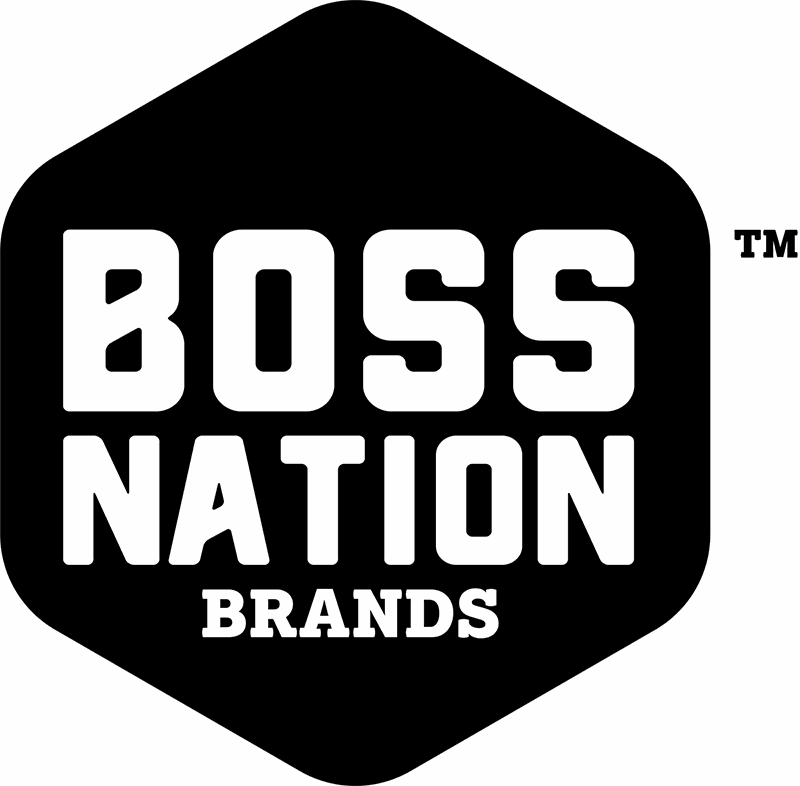 Tell us about Boss Nation Brands. What types of products do you offer? What makes the company unique? Boss Nation Brands, Inc., comprised of both Boss Dog and Boss Cat brand pillars, is a company focused on innovating premium products INFUSED with PROBIOTICS! What makes our brands unique is the story behind each product, along with the nutritional value support. The B.O.S.S. acronym stands for Benefits, Oath, Safety and Selection, and we live by it. What that means is all of our products have an origin story that clearly communicates where our ingredients are sourced, how they are processed, and ultimately our ability to guarantee the quality and quantity of probiotic content during the shelf life of the product.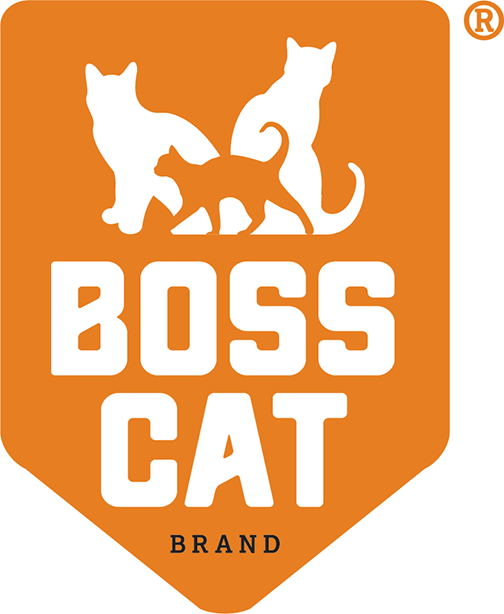 What role do prebiotics and probiotics play in Boss Nation Brands' diets? Why are they an important part of your approach to pet nutrition?  Probiotics can help assist your precious pets by promoting a "healthy" microbiome, and when balanced, can help digest food and encourage proliferation of vitamins and minerals. Our experience is quite extensive, with over 20 years mastering the process of infusing products with probiotics, we felt that we could naturally do a lot for the pet industry. At Boss Dog and Boss Cat, we focus on the QUALITY and QUANTITY aspect of probiotics, to ensure the correct type along with the correct quantities are administered to each of our product concepts.
Last year, Boss Nation Brands introduced its Boss Dog Raw Frozen Complete and Balanced Meal. What are the key features of this diet? How has it been received by pet owners?  At Boss Dog and Boss Cat, we are beyond confident that our brand(s) and the portfolios that they encompass are positioned to not only perform, but to advance the category in positive ways. Last year brought the introduction of both Boss Dog and Boss Cat raw meal systems/entrees for dogs and cats.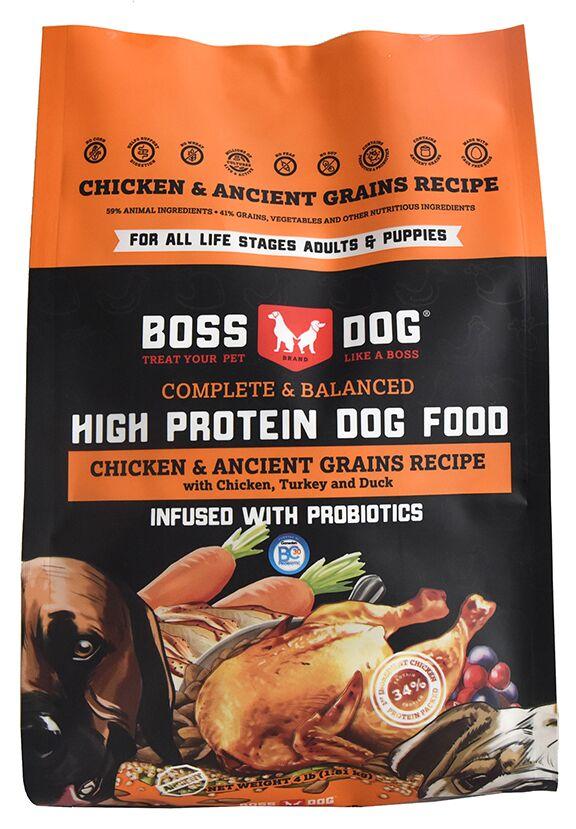 We spent several extra months developing both our dog and cat raw formulas, paying special attention to where the ingredients were sourced, maintaining AAFCO nutritional guidelines, and finally making them taste great and safe to consume. In an industry where many brands are looking to find ways to "romance protein," we prefer to focus on core attributes that lead to an experience for the owner and their pets.  
Boss Dog frozen meals, available in Beef, Chicken and Fish recipes, offer great value and nutrition for your dog. Whether you prefer our 8 oz. patties, or small quick thaw Nuggs, we have a solution for you. With over 500 million probiotics per patty/cup, we are confident that your dog is well on his/her way to a healthy microbiome. Within its first year, our Boss Dog raw frozen meals have already been recognized as a product of the year by national magazines. 
Raw Boss Cat frozen entrees, available in Chicken or Turkey recipes, are loaded with probiotics! Over 500 million probiotics per cup!  Boss Cat entrees are carefully formulated to offer nutritional value to your cat. Unique ingredients, such as egg shell have been introduced to provide a majority of the calcium normally reserved for bone. Taurine, along with other key ingredients, has been added to ensure that proper cat nutrition. And lastly, Boss Cat is irresistible to cats, and we know how finicky cats can be!  
Both Boss Dog and Boss Cat items are being very well received, and are finding their way into a freezer near you.
What are some of the other highlights of the Boss Nation Brands product lineup? What makes these products popular with pet owners?  In addition to our extensive consumables line, Boss Dog proudly introduced BOSS DOG BOSS TACTICAL, the company's first move into the hard goods segment. Boss Tactical represents an ultra-premium line of pet gear, comprised of collars, leashes, harnesses, and a plethora of accessories. Developed with military and law enforcement insights, Boss Tactical not only offers "working" utility for professional dog handlers, it also offers a chic and boss look for your walk/run throughout the neighborhood. Loaded with reinforced nylon, stainless steel D-rings, gun metal steel, control handle, and aviation aluminum, you'll not only look the part, but can also rely on Boss Tactical to perform! Look for a variety of unique solid and camouflage colors for your pet.
Will Boss Nation Brands be launching any new products at Global Pet Expo later this month? If so, what can we expect to find being showcased in your booth? This year at Global Pet Expo, we will be launching:
•  Boss Dog Freeze Dried Complete & Balanced Meals for Dogs - Lamb Recipe 12 oz. (Resealable Pouch)
•  Boss Dog Probites w/Tripe Treats for Dogs - Beef Probites 3 oz. and Pork Probites 3 oz. (Resealable Pouch)
•  Boss Dog Greek Style Frozen Yogurt Treats for Dogs and Cats - Peanut Butter & Applesauce 3.5 Fl. oz. Cup and 4 pk./3.5 Fl oz. Multipak
•  Boss Dog Raw Goat Milk w/ DHA and Taurine - 59 oz. Raw Goat Milk 
•  Boss Dog Tactical Ultra Premium Harness/Molle Bags/Patches 
•  Boss Dog Tactical Ultra Premium Collars/Leashes/Patches - Camo/Solid Varieties 
•  Boss Dog Tactical PSA/IPO 20 ft. Leads/Leashes - Biothane and Nylon (Multiple Colors)
•  Boss Dog Frozen Complete & Balanced Meals for Dogs - Beef, Fish, and Chicken Recipe - Nuggs and Patties (Resealable Pouches)
•  Boss Cat Frozen Complete & Balanced Meals For Cats - Chicken and Turkey Recipe (Scoop and Serve Deli Cups, Resealable  Pouches)
•  Boss Cat Freeze Dried Complete & Balanced Meals for Cats - Chicken And Turkey Recipe - 9 oz. Resealable Pouches
•  Boss Cat and Boss Dog – BPA-Free Silicon Treat Trays 
How important are independent pet stores to Boss Nation Brands? Why? How do you, in turn, support these retailers?  Independent pet stores are our bread and butter.  Personally, I've been in over 1,500 stores, and I'm always amazed at the level of enthusiasm and uniqueness that each of the pet retail owners bestows upon their stores. At Boss Nation Brands, Inc., we focus on service first, and call our service appropriately, "BOSS AT YOUR SERVICE." The "At your Service" team provides a unique experience for retailers to utilize our assets and marketing tools. For example, the "at your service" team takes great pride in conducting the following services for each "new" retail partner:
•  In-store and online product training;
•  On-boarding with start-up kits (POS, Coupons, Swag);
•  Anniversary or special event support, including brand ambassador store support for demos, Froyo socials, etc.;
•  Incremental store offers, including unique store product sets, endcaps or focused displays. 
The "BOSS AT YOUR SERVICE TEAM" is here to help!
What does the future hold for Boss Nation Brands? What can we expect from the company over the short and long term? Both Boss Dog and Boss Cat brand pillars continue to grow at exponential rates. We are focused only on introducing products to the marketplace that add value to the industry/channel and live up to our strong and clear message to provide innovative products, with qualitative and quantifiable digestive benefits.  PB