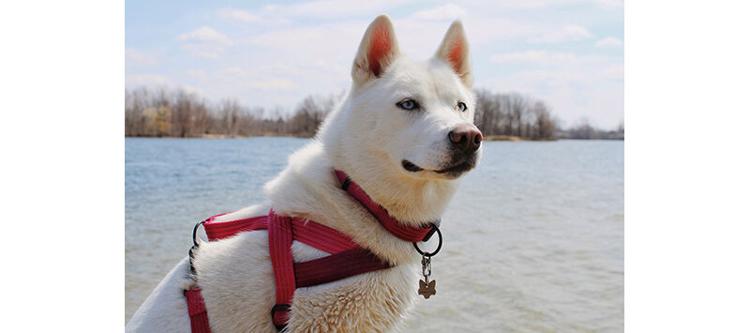 Tell us about MiracleCorp. What types of products does the company offer? What makes you stand out in the marketplace? MiracleCorp has a long legacy of providing premium pet and equine products through our trusted brands, including Stewart, Hamilton, Miracle Care and Natural Chemistry. We improve the human-animal bond by offering a complete line of innovative, solution-driven products and accessories for animals of all sizes.
We do everything possible to create true retail partnerships and make it easy to browse, learn, shop, inventory and sell our products. With thousands of items, it's imperative that we supply product sales and marketing support to educate buyers, retailers and their employees.
We manufacture many of our products under our own roof. Our headquarters is proudly located in Dayton, Ohio, and is full of pet enthusiasts who want only the best for pets everywhere. As a vertically-integrated company, we are able to innovate and adapt quickly to needs of modern pet parents.
What are some of MiracleCorp's most popular products/lines? What makes these products popular with pet owners? Our 40-year legacy is built on a tried and true mix of pet must-haves and essential items supported by pet professionals. Just to name a few, our best sellers include Kwik-Stop styptic products, QuickFinder nail clippers, R-7 ear care kits, Miracle Care Grooming Tools, Natural Chemistry DeFlea products, core nylon collars, leashes and halters from Hamilton and of course, Stewart Pro-Treats with beef liver as the most popular option.
These products have earned their way into the homes of pet parents around the world, year after year. These products all offer them affordable solutions to a problem they were experiencing during pet ownership.
What are some of the newest product introductions from MiracleCorp? What are the key selling points of these products? We recently launched Stewart Bacon Pop-Its, the first dog treats to put bacon where it belongs… first! Real bacon is the main ingredient in our three new irresistible freeze-dried recipes: Bacon & Cheese; Bacon, Cheese & Egg; and Bacon Cheeseburger. These innovative treats have no artificial colors, flavors or preservatives, which are commonly used to mislead consumers and dogs alike. What they do have is high-quality protein from real bacon, pork loin and real cheddar cheese in every bite. With this new treat collection, we are challenging retailers and pet parents to compare their current bacon treat to Bacon Pop-Its. We're confident our limited, human-quality ingredient recipes are a healthier alternative to the competitive "bacon" treats.
Last year, we acquired Natural Chemistry into our family of brands. With this addition, we now offer naturally effective flea and tick solutions, enzyme-powered stain and odor products, and naturally formulated grooming solutions.
We also launched several new collections of nylon collars, leashes and harnesses under our beloved Hamilton brand. These collections include Go Boldly, High Visibility and Rainbow.
Aside from offering a broad lineup of high-quality products, how does MiracleCorp help drive success for pet stores? What types of sales and marketing support does the company provide? We offer a variety of in-store materials and displays for all of our brands. We have an active following of fanatical pet parents for each of our brands on social media. Our marketing teams build relationships with professional influencers, like trainers, veterinarians and groomers, which help reinforce our products through their ever-growing network of clients and customers. Each of our brand websites and social media accounts drive traffic to our store locator tools to encourage pet parents to visit their local pet store to buy our products. We redesigned three of our websites last year and two others are currently in the redesign process.
We also designed and launched a brand new MiracleCorp.com last November. This our first B2B website intended to help our retail customers browse and sort our catalog of nearly 5,000 SKUs. They can learn more about our products, view images and order online at their convenience with low minimum order requirements. PB