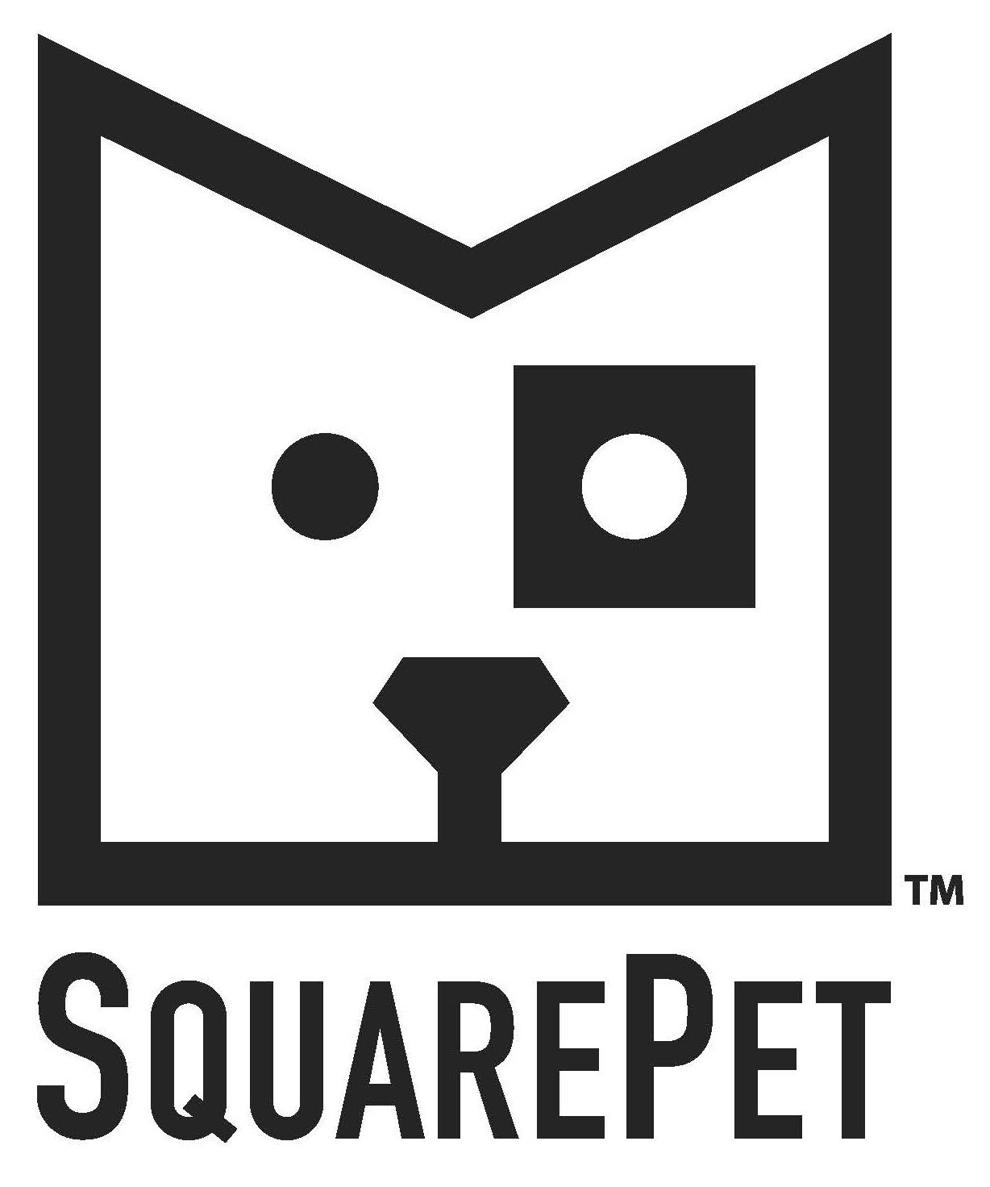 Tell us about SquarePet. How/when did the company get started? 
SquarePet is a family-owned and -operated premium pet nutrition company that was founded in 2019 when Peter Atkins and his sons Dr. Travis Atkins, DVM, and Tyler Atkins made the decision to re-enter the pet food space. The company prides itself on being an innovator and is driven by blazing its own path, as well as striving to always be a leader in the pet food industry. Toward that end, SquarePet operates under five key principles: 1) only use ingredients its founders would feed their own families; 2) formulate to create an optimum nutritional environment in the body at the cellular level; 3) keep it naturally simple; 4) manufacture safely; and 5) do no harm.
What is SquarePet's approach to delivering high-quality pet nutrition? What sets your company apart in a crowded field of competitors?
SquarePet is committed to providing pet owners with nutritional solutions by offering only the highest quality pet food, formulated down to the amino acid level, to help ensure the optimal long-term health for their pets. SquarePet doesn't take the approach that solution-based nutrition is so much a trend, but rather a continuous goal to attempt to create perfect diets and never sacrifice on quality. Overall health and well being is the ultimate trend, and identifying and creating the most ideal nutritional diets is our goal.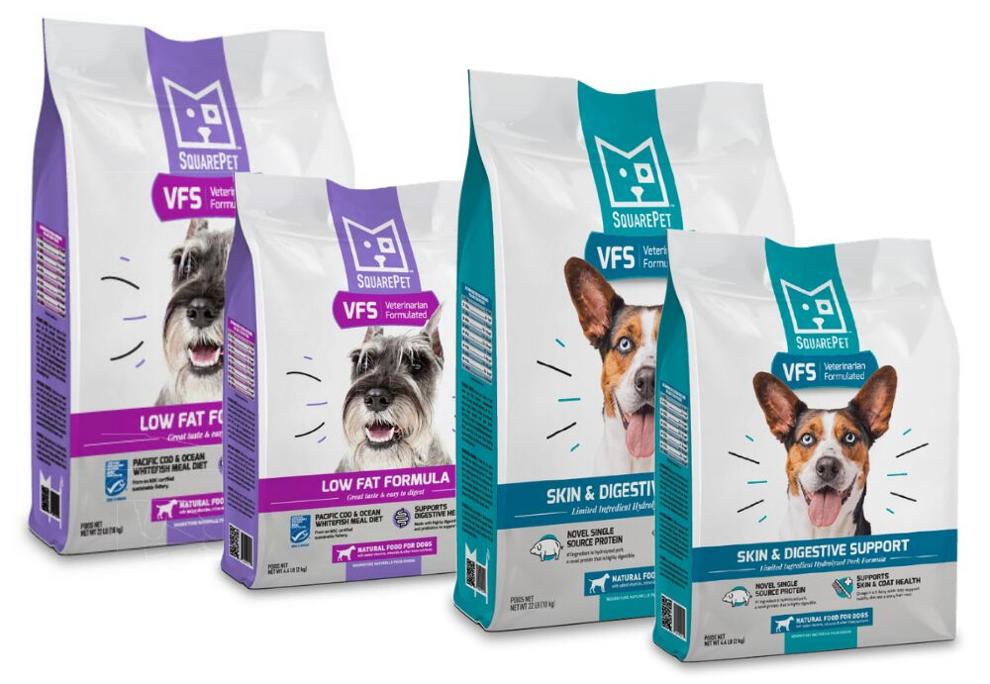 What are SquarePet's most popular products/lines? What makes the products resonate with pet owners?
Our Veterinarian Formulated Solutions (VFS) product line has resonated significantly within the marketplace. Customers have been impressed with the initial solutions we have had in the marketplace, both Hydrolyzed Skin & Digestive Support and our Low Fat Formula. With the VFS products, it has been our goal to target diets that provide specific solutions to common issues pet parents face with their pets, which is why we have continued to expand the VFS lineup with our latest product expansion.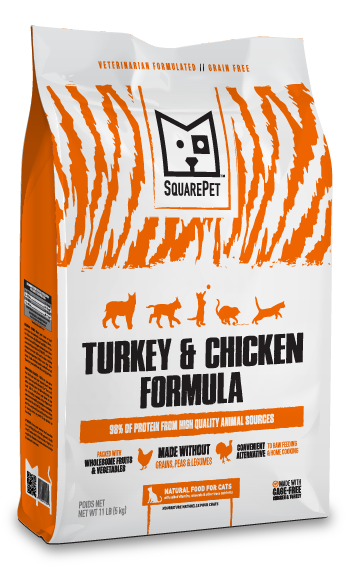 What are the newest product introductions from SquarePet? What are the key features of these products?
In March 2021, we introduced the line extension of our VFS which was designed and created by SquarePet's team of veterinary professionals, including a board-certified veterinary nutritionist and PhD animal nutritionists to provide a portfolio of premium and all-natural, solution-based diet options to help support a dog's individual needs. VFS's ability to meet these needs stems from the SquarePet nutritional philosophy of pairing premium, high-quality ingredients with solution-based veterinary style nutrition—a combination never before available until now.   
VFS offers premium solution-based nutritional options that support the needs of individual dogs, including:
• VFS Active Joints—A diet designed to support joint health that includes natural sources of glucosamine and chondroitin sulfate from turkey necks, New Zealand green lipped mussel and eggshell membrane collagen. This high protein diet also boasts enhanced levels of omega- 3 DHA & EPA and is fortified with antioxidants.
• VFS Skin & Digestive Support—A diet intended to support dogs with ingredient sensitivities or food allergies. This is a unique, limited-ingredient hydrolyzed protein diet that can be beneficial for dogs that may be sensitive to common pet food ingredients.  
• VFS Ideal Digestion—Made with carefully selected ingredients to support digestive health, including cage-free turkey and cage-free whole eggs. This gentle diet contains a proprietary GI-health blend of prebiotics, probiotics and dietary fiber sources to support digestive health and help maintain stool quality. 
• VFS Low Phosphorus Formula—Designed to support dogs that may benefit from a high-quality, all-natural, low-protein, low-phosphorus and low-sodium diet. Made with cage-free turkey and cage-free whole eggs and fortified with omega-3 DHA and EPA, antioxidants and B vitamins.  
• VFS Low Fat Formula—Made with targeted and guaranteed low fat levels to support digestive health.  VFS Low Fat Formula is made with naturally lean MSC certified-sustainable and wild-caught Pacific cod and ocean whitefish meal to create a highly palatable and easily digestible low-fat diet.  
Aside from offering high-quality products, how does SquarePet help drive sales in pet stores? What types of sales and marketing support do you offer retailers?
SquarePet supports the independent retail channel and provides in-store training, video-conferencing training and frequent-buyer programs, as well as digital and hardcopy product resources.  PB