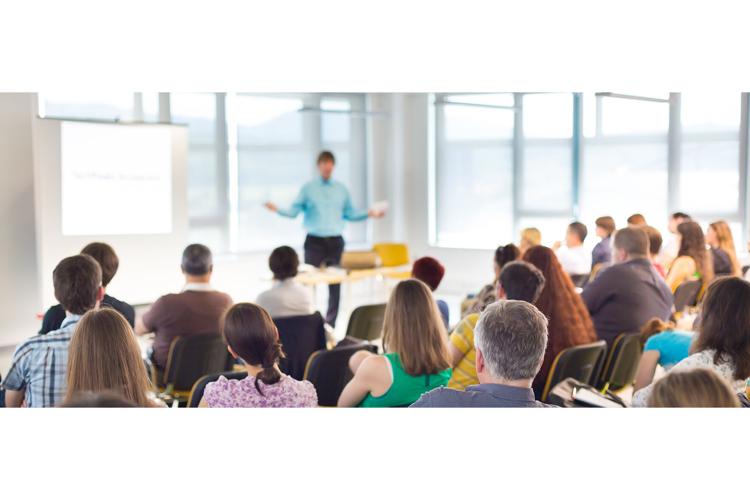 With all that we've been through this year, it's hard to believe that Global Pet Expo 2020 took place barely six months ago. For me, at least, it's even harder to believe how quickly next year's show is approaching. Preparations for a live Global Pet Expo in Orlando, Fla. in March 2021 are underway by the Pet Industry Distributors Association (PIDA) and the American Pet Products Association (APPA), including plans to adapt to a virtual platform should circumstances dictate.
For certain, we will continue to keep the event relevant and build on its success with enhanced offerings, like the new Global Learning Series that will debut next year. Education, such as the Global Pet Expo Academy presented by PIDA's Pet Store Pro, has always been an important and increasingly popular part of Global Pet Expo. In fact, despite overall attendance being slightly down due to COVID travel restrictions, the 2020 Global Pet Expo Academy had the highest attendance in the show's history — breaking the record set the previous year.
Something For Everyone
While the Global Pet Expo Academy was geared specifically to retailers, the new Global Learning Series will bring all of the show's first-rate educational opportunities for both buyers and sellers under one umbrella by incorporating APPA's resources into the mix. Each free session will be categorized into one of four different pathways and open to all attendees and exhibitors, making it easier for you and your staff to plan your schedules.
Pathways will feature learning and engagement activities under specific knowledge areas that include leadership, customer experience, marketing and public relations, profitability and growth, human resources and other hot topics. The pathways include:
Retailer Success Series—Formerly known as the Global Pet Expo Academy, this speaker series is led by retail industry experts on a variety of trending topics, such as marketing, social media, store design and customer service. It will feature one-hour virtual Learning Series Workshops that will take place in the months leading up to the show (pre-registration required), followed by in-person sessions in Orlando and continued learning after the show.
Paws2Learn—Pause from the hustle and bustle on the exhibit floor to learn valuable information in a convenient location. These short, on-the-go experiences will take place in the New Products Showcase and feature hot topics, 15-minute mini sessions and wellness breaks.
APPA Learning Experiences—APPA participates in a variety of coalitions and cooperative efforts with other pet industry representatives to stay on top of regulatory, public perception and other issues that impact all of us. APPA Learning Experiences will share the knowledge of experts in these fields. Activities will include interest group meet ups, a retail tour and other experiences that will take place during show setup and at the show.
Market Research Sessions—Although it's vital to the health of your business, conducting market research requires significant expertise, manpower and technology to yield high quality data and insights. Fortunately, APPA has those resources and will share insights at the show. Open to all attendees, these sessions will highlight the latest data on pet ownership, service consumption, market trends and other business-building insights.
Expanded, Evolving, and Still Free
Since its launch in 2009, the free education program at Global Pet Expo has grown from eight seminar sessions attended by 275 people to more than 40 sessions and 2,000 attendees—and it remains free.
As the program has grown, it has also evolved. Different formats, such as intensive pre-show boot camps, discussion panels and 15-minute mini sessions, have been added. Each year's lineup features an expansive range of topics that are relevant to both those who are new to and veterans of the industry. We use feedback from attendees to determine content for future sessions, and work with editors from pet and other retail industry magazines to recruit successful pet store owners as discussion panelists who are willing to share their stories.
Each year, we receive an increasing number of proposals from a variety of subject matter experts who want to be a part of the show. We've found quite a few diamonds in the rough who have become popular returning speakers year after year. Importantly, PIDA and APPA are actively working to ensure that, in terms of both speakers and subject matter, the Global Learning Series provides diverse and inclusive learning experiences that reflect our global community as a whole.
We're proud to offer free access to this new and improved educational series. The full Global Learning Series lineup will be announced later this year, so you can plan your schedule in advance. Why not consider having your key employees attend some sessions? They're FREE!
For more information about Global Pet Expo or the Global Learning Series, please visit globalpetexpo.org.  PB
Celeste Powers, CAE, is the president of the Pet Industry Distributors Association (PIDA). PIDA's mission is to enhance the well being of the wholesaler-distributor, to promote partnerships with their suppliers and customers, and to work cooperatively with other organizations in fostering the human/companion animal bond.