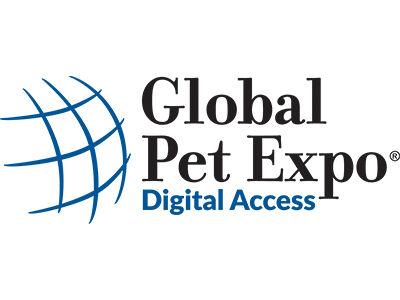 For most of us, the month of March means a trip to Orlando for Global Pet Expo. Since 2005, ever-increasing numbers of retailers, distributors and manufacturers have made their way to I-Drive and the Orange County Convention Center for the industry's premier trade event. While side-trips to the nearby Disney or Universal theme parks were often on the itinerary, the week's focus was firmly on the trade show floor, where nearly 1,100 exhibitors spread across more than 360,000+ feet of carpeted exhibit hall space awaited. 
For years, Global Pet Expo provided a dedicated time and space to make new business connections, cement old relationships and see new products. Dozens of seminars from industry experts provided valuable managing and marketing tips. With pet product sales booming, how do you make time to work on your business and not just in it? 
Introducing Global Pet Expo Digital Access (March 24-26), a digital experience that delivers the best components of a live show in the safety of your home or office. An event in every sense of the word, Global Pet Expo Digital Access provides participants with a digital destination to conduct business, including dynamic, digital showrooms, product demonstrations, meetings between buyers and sellers, and cutting-edge education—everything Global Pet Expo attendees have come to expect from the premier pet industry event. 
As organizers of Global Pet Expo, the American Pet Products Association (APPA) and the Pet Industry Distributors Association have selected a digital platform that delivers an extensive company showroom experience with unmatched engagement tools. Showrooms are customized to maximize company information and product specifications. Platform features such as video demonstrations, appointment setting, matchmaking and messaging make it easy to connect and conduct business.
Getting the Most from the Event
When the digital event opens, make time to explore the New Products Showcase to discover new, innovative products, and cast your vote for your favorites as part of the contest for the annual New Products Showcase Award. 
Then, use the search tools to discover hundreds of digital showcases featuring the latest trends and products to grow your pet business and stock your shelves. These robust showrooms include product videos and specifications, digital brochures, messaging functions and appointment setting to make connecting online easy. And with the live chat function, there's no waiting for hours or days for a response to your questions. 
Next, it's over to the Global Learning Series for unmatched educational content. Learning Pathways include: 
Retailer Success Series—This series comprises over 20 hours of learning presented by retail industry experts on various topics. The Retailer Success Series is presented by Pet Store Pro.
Market Data Sessions—These sessions will feature subject matter experts sharing the latest data in pet ownership, profitability and more.
Keynote Sessions—Held daily and open to all registrants, these sessions will cover the state of the industry, the "new normal" in independent retail, and best practices for diversity, equity and inclusion.
Hot Topics—Learn about the latest updates on natural pet trends, new technology and innovation in the pet industry.
Paws2Learn Mini Sessions—Designed for quick, on-the-go learning experiences on various topics, these sessions include three Paws2Give sessions on initiatives that everyone in the pet care community should learn about. 
Andy Darmohraj, COO and executive vice president of APPA, describes how Digital Access mirrors the live Global Pet Expo: 
"Think about major, big-box retailers," he says. "When you enter these stores, you walk up and down the aisles, browsing or looking for the product you need on the shelf. Similarly, when you visit their websites, you can easily check out featured products or go to the search bar to quickly find something specific. Global Pet Expo in-person versus Global Pet Expo Digital Access is a similar comparison. The buyer will still find exactly what he or she needs; there will simply be a different process to do so."
The COVID-19 pandemic has upended our world, and we all miss the normal rhythms of how we live and work. Global Pet Expo will be back again, more vital than ever, March 23-25, 2022, in Orlando, Fla. But until then, Global Pet Expo Digital Access provides all the key elements that you have come to expect from the live event, in the safety and comfort of your store or home.  PB
Steve King is president & CEO of the American Pet Products Association.