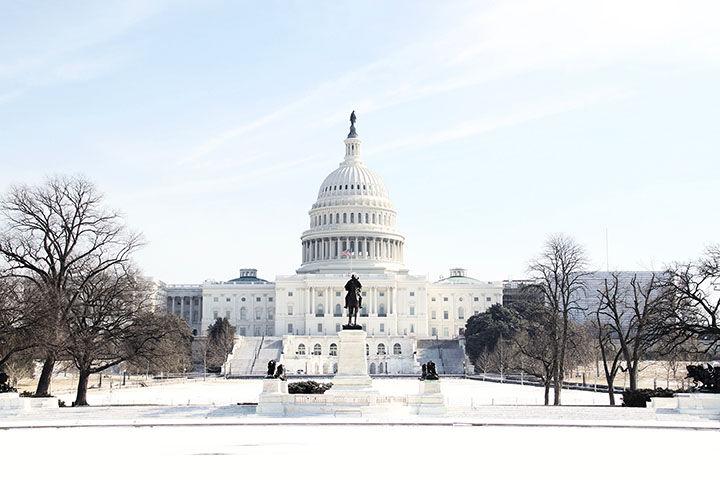 Many signs indicate that 2022 will prove to be another record-breaking year for the pet care community. Business was brisk at both Global Pet Expo and SuperZoo, supporting the expectation that pet sector retail spending will exceed 2021's record-breaking $123.6 billion reported by the American Pet Products Association.
It was also a milestone year for the Pet Advocacy Network. While focusing on our core work of protecting and advancing the legislative and regulatory priorities of the responsible pet care community, we also celebrated our 50th anniversary and launched a complete rebrand of the organization.     
Beginning on Dec. 7, 2021, we marked our anniversary throughout 2022 with a 50 memorable moments social media campaign, video messages from pet care community leaders, special events and more. Recognizing that our work and impact had expanded significantly over the past five decades, but our name no longer aligned or resonated with the communities that we represent or engage with, we rebranded as Pet Advocacy Network in March.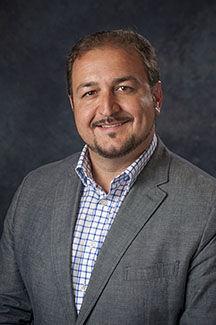 Our new name better expresses the kind of work we do and our role creating impactful connections to achieve the goals of our community of pet care professionals. The positive feedback has been overwhelming. But our most important accomplishment of 2022 is what we are building upon, our work to protect and advance your priorities with lawmakers and strengthen the future of pets, pet ownership and pet businesses. 
The introduction of government actions that would impact pets and those of us involved in pet care did not slow in 2022. There were over 1,500 pet-related government proposals that we identified and monitored. We engaged on those that could do the most harm, or provide the greatest benefit, to pet well-being and pet businesses. 
Throughout the early part of the year, we continued our collaboration with a broad coalition of transport, retail and manufacturing associations on the Ocean Shipping Reform Act of 2021. Our goal was to help bring an end to longstanding practices that were hindering trade and inflating prices for American distributors and retailers, and ultimately, pet owners. In June, this landmark legislation was signed into law, strengthening the ability of pet businesses to provide reasonably priced and readily available products to America's 90 million pet-owning households. 
We also took a major step forward in the Hawaiian aquatics trade. After years of submitting costly documentation demonstrating the fisheries' sustainability, and prolonged challenges by groups opposed to fish collection in any form, Hawaii's Board of Land and Natural Resources accepted the revised environmental impact statement, creating a path to re-open the fisheries. 
Our work will now focus on fighting the continued court challenges that seek to again close the aquarium fisheries and getting the fishers' licenses reinstated so they can resume responsibly gathering a sustainable number of limited species, provide for their families, and contribute to the vitality of their local economy. 
We were thrilled this year to once again represent the power of pets in-person on Capitol Hill. Our 5th annual Pet Care Community D.C. Fly-In brought over 80 pet care advocates to our nation's capital to visit 120 offices of Members of Congress in September. 
In these meetings, we shared our stories of how pet businesses are integral to the health of local economies and to supporting families' ability to experience the human-animal bond through pet ownership. We also discussed pet-related legislation including the Healthy Dog Importation Act, which sets health requirements for dogs coming into the country; the National Service Animals Memorial Act, which aims to establish a monument in D.C. honoring service animals and their handlers; and the Pets Belong with Families Act, which seeks to remove barriers to pet ownership in public housing. 
During the fly-in, we also discussed proposed amendments to the Lacey Act that had been included in the COMPETES Act, legislation that was intended to improve America's economic competitiveness. However, these unrelated amendments would have crippled the legal exotic pet trade and harmed the broader pet-related economy by limiting non-native species imports and interstate transport, among other provisions.
This was part of our collaboration with a coalition of animal interest groups and our multi-faceted communications and grassroots engagement effort to get the problematic amendments removed. Our efforts resulted in the delivery of over 33,900 emails to Congress directly from constituents, and ultimately, the amendments were not included in the final bill that became law in August as the CHIPS and Science Bill of 2022.  
We begin 2023 well-positioned to advocate with elected officials to advance your priorities. But with challenges to the pet trade mounting, your support is more important than ever. If you're not already a member, please support the future of pets and pet businesses by joining online at petadvocacy.org, emailing us at membership@petadvocacy.org or calling 202-452-1525 x1020. PB
Mike Bober is President and CEO of the Pet Advocacy Network (petadvoacy.org).