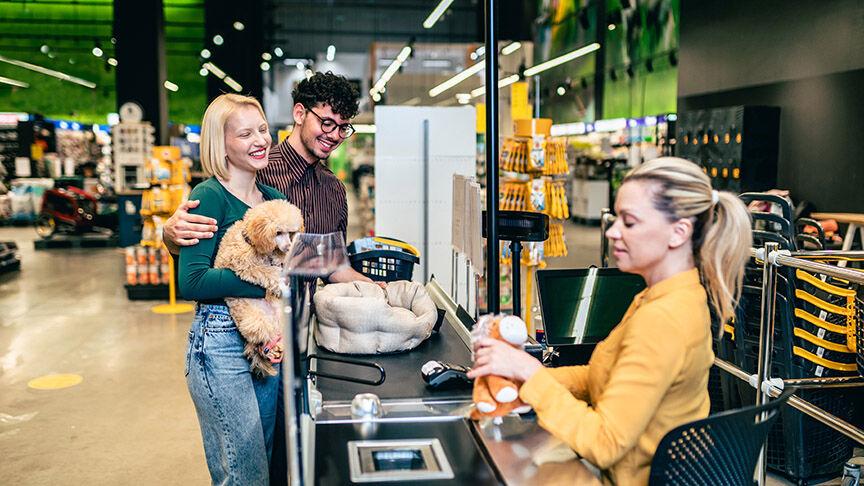 IndiePet made a promise to its members: Join IndiePet, and together we will build an association that strengthens the independent channel and gives a voice to independent retailers. This promise has been embraced by retailers, manufacturers, distributors and service professionals who believe in protecting the channel that provides customers and their pets with the highest quality, best knowledge, and most innovation in the pet industry. What began in 2016 as a small group of retailers meeting annually to share ideas has grown organically to approach more than a hundred likeminded retailers of varying sizes and business models. Together, these IndiePet retailers now represent more than 1,600 stores in the U.S. and Canada, and they are backed by the support of more than 75 progressive manufacturing, distribution and other industry partners.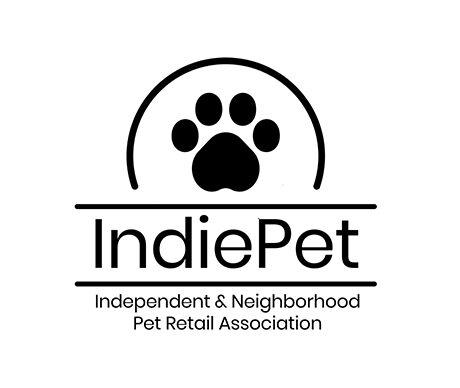 "The retailers and partners who have joined IndiePet so far are those who are passionate about IndiePet's mission. They have jumped in with both feet to help us figure out what retailers need to be successful and compete long term," says Al Puntillo, president of the IndiePet board. "IndiePet is providing some nice benefits right now for our members, but the work happening in our IndiePet committees is incredible. Over the next few months, we will be launching programs that we believe will be transformative for independent retailers and channel-focused manufacturers."
From Foundation to Value
"IndiePet spent most of its first year of life building a strong foundation, including fundraising, board structure, putting leadership in place, and developing a five-year strategic plan," says IndiePet executive director Todd Dittman. "Once those pieces were in place, our next big job was to assemble working committees consisting of a cross-section of our membership and aimed at creating real long-term value for all our members." 
IndiePet's first four committees are fully focused on the biggest needs for retailers and are named accordingly: Growing People, Advocating for Standards, Marketing and Awareness, and Extending the In-Store Experience. IndiePet members won't have to wait long to start realizing the benefits coming from the work of these committees. IndiePet plans to have active programs in place before this year's SuperZoo trade show. Here is a preview of what's coming:
Marketing and Awareness Committee
For members who know that social media is integral to engaging customers, but who may not have the time or expertise to dedicate to the details, IndiePet's Marketing and Awareness Committee is working with a founding sponsor to offer IndiePet members an entire suite of SEO and traffic boosting tools—at no cost for the first year and an ongoing 50-percent discount. ($1,500+ value!)
These tools will help retailers manage their social media platforms, review sites, and help ensure that their business gets noticed by customers searching for like businesses or related topics. Included will be great idea-starters for easy social media posts allowing store owners to devote more time to running their businesses and less worrying about what to post. 
Extending the In-Store Experience Committee
Looking for a way to connect with other retailers? IndiePet's Extending the In-Store Experience Committee is rolling out the first ever IndieChat in July. IndieChat is a retail member only peer-to-peer opportunity to examine and discuss topics relevant to independent retailers. Held via Zoom, and open to a limited number of retailers for each session, these conversations will be moderated by industry experts. Retailers will have the opportunity to learn from experts and each other, sharing practices for managing a variety of issuesn that are important to retailers. The first IndieChat will focus on how inflation is affecting pet retail, as well as how best to manage it. If you are an IndiePet member, register at indiepet.org. Non-members are invited to join IndiePet in order to be eligible to participate.
Advocating for Standards Committee
The Advocating for Standards Committee is working with two IndiePet partners, Price Spider and the Pet Sustainability Coalition, on two exciting offers for members. With committee guidance, Price Spider will produce an automated MAP dashboard to track and identify products that are in violation of MAP pricing policies. This dashboard will be available to IndiePet members only via the IndiePet website and will be regularly updated.
Sustainability is at the top of many retailers' minds these days and IndiePet's partnership with the Pet Sustainability Coalition has already resulted in successful joint events. The Advocating for Standards Committee is working closely with PSC to provide and share guidelines for building more sustainable business practices and to show how a focus on sustainability can provide opportunities for engagement with customers and staff. These guidelines will be available and distributed at SuperZoo.
Growing People Committee
The Growing People Committee is currently evaluating the primary educational platforms that are available to pet retailers to learn whether they can be built upon and improved to better support IndiePet retailers, their staff and the needs of their customers. 
These are just some of the exciting projects that IndiePet is currently working on. For more information or to join the conversation and register for one of their upcoming SuperZoo events, visit indiepet.org. IndiePet will be at booth 3874, be sure to visit! PB