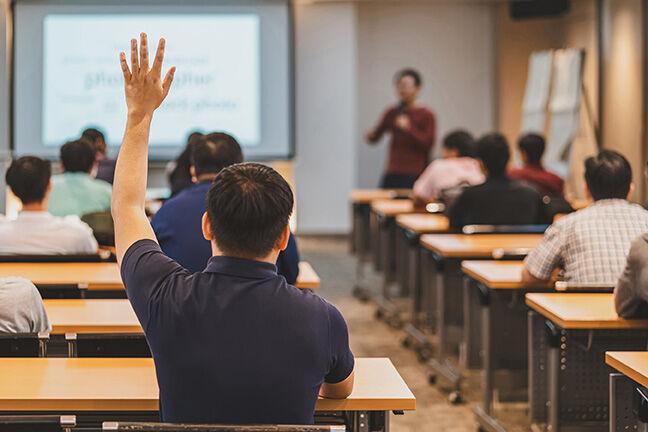 It's hard to imagine an industry that demands as much variety in retailer knowledge as the pet industry. In addition to being asked about specific animal breeds and temperaments, retailers are often queried across a wide range of categories, from diet and habitat to behavior and training for all kinds of animals—big and small, land and aquatic, birds, reptiles, mammals and more. All of this while also managing industry-wide challenges in purchasing, marketing, customer service and merchandizing. 
"Even in a normal year, pet professionals have to stay on top of the latest trends while keeping their shops profitable," says Vic Mason, president, World Pet Association (WPA). "In the pandemic, pet professionals were thrown so much more—from supply chain disruptions and a rise in e-commerce purchasing to a new generation of pet owners and new trends in wellness, convenience and personalization. 
"That's where trade events like SuperZoo come in. Not only do retailers get to preview new products, they also can access a complete educational curriculum designed exclusively for pet professionals who want to maximize the potential of their businesses at this particular point in time."
Mason explains that each pet shop owner has unique goals. For some, it's getting more people into their traditional brick-and-mortar location. For others, it's about remaining relevant in the digital age and shifting their focus to e-commerce—especially now, after trends like subscription services and regular deliveries of food, treats and supplies have remained post-pandemic.
"SuperZoo's educational programming is focused on solving today's—and tomorrow's—challenges, like pivoting to e-commerce, responding to customer buying behaviors and retaining and growing a robust customer base as well as hiring issues, including employee retention and satisfaction," says Mason. "This year's sessions provide solutions for back-office digitization, inventory management through point-of-sale (POS) and home delivery options that retailers can implement in their shops immediately."  
Remaining Relevant in the Digital Age
E-commerce isn't new to the pet industry, but COVID certainly accelerated the trend, which naturally favored the big-box stores already set up to handle digital marketing, as well as fulfillment and shipping. Adding to the pressure, the work-from-home lifestyle that emerged during the pandemic brought many first pets into homes of young millennials and Gen Z members, who routinely purchase goods and services online. 
"Since I cut my teeth on e-commerce and selling pet supplies online back in 2002, a lot has changed," says Gene Sower, president of SamsonMedia.net and a speaker at SuperZoo 2021. "Given the dominance of Amazon and the pandemic, pivoting to an e-commerce model can make a lot of sense for brick-and-mortar retailers. But there are things you need to be aware of before taking the plunge. That's what we'll be covering in our workshop, Jumping Into E-Commerce — What You Need to Know First."
"Many traditional brick-and-mortar shops are worried about how difficult it will be to get online operations up and running," notes Mason. "SuperZoo makes it easier with sessions dedicated to making the switch cost-effectively while preserving the value inherent in their physical locations." 
Managing Your Shop Post-Pandemic
While the pandemic changed the customer experience and subsequent buying behavior, it also forged a channel for new trends and possibilities to flow into pet retail. Rather than just having to figure it out as you go, SuperZoo is the place to access industry experts eager to guide retailers through the 'new normal' and navigate fresh opportunities offered by disruption, rather than lament what has changed.
In fact, this year's keynote speaker, Jon Taffer, host of the hit show Bar Rescue, will share his expertise in future-forward strategies that leverage creative ways to expand brand equity through successful operational practices, optimized customer communication and a culture of motivation during his session, "It's Not Yesterday, It's BoomTown: How to Succeed in a Post-Pandemic/Transformed Business Environment." His session will be held at 9:00 a.m. on Wednesday, Aug. 18, in the Islander Ballroom at Mandalay Bay Convention Center, with doors opening at 8:00 a.m. 
Creative Marketing Strategies
Whether retailers are looking for tips to leverage social media and make the most of advertising and marketing ideas, or insight into how to elevate sales floor merchandising, SuperZoo's educational sessions cover it all. 
"We'll be sharing specific business improvement and marketing lessons that can be used immediately to help pet shops thrive in this ever-changing retail environment," says Lynn Switanowski, president of Pet Retail Helper. She will be leading seven sessions at SuperZoo on topics including creating a marketing strategy, leveraging social media, providing flexible fulfillment options, dealing with disruption and retaining and broadening your customer base. 
Retailers will also discover sessions that focus on how to merchandise products and set up sales floors that sell with consumer anthropologists, Rich Kizer and Georganne Bender. Together, they have helped tens of thousands in the retail and pet care industries, especially in areas of generational diversity, consumer trends and promotion. These speakers, who are new to SuperZoo, will provide insight on what's happening now in retail and how to increase sales through visual merchandising, store displays and customer expectations in their three sessions. 
"We're professional store planners," says Kizer. "So, our presentations at SuperZoo are the closest thing you can get to having us come to your store and reset your sales floor!"
Creating a Culture You're Proud Of
Ultimately, customers are attracted to retail locations with good vibes that include outstanding customer service, happy employees and a friendly atmosphere. While this might seem like something that happens naturally, retailers can attend sessions at SuperZoo that address how to create an inviting shop with hiring, increasing morale, reducing turnover and creating a positive culture. Boyd Hamilton, a business improvement consultant will address how to ensure a vibrant work culture that embraces diversity and encourages empowerment in his session, "Creating a Culture of Motivation." 
"Improvements in organizational health and culture that include deep empowerment, better decisions, higher morale and lower turnover provide a way to move organizations to their highest in company health and productivity," explains Hamilton. 
WPA365
At North America's most-attended pet industry trade show — with over 800 exhibitors and thousands of products—attendees may be worried about not being able to see and attend everything they want to in three days. Now, with WPA365, retailers can make the most of the SuperZoo experience, and catch up with what they might have missed after the event. The first-of-its-kind digital marketplace exclusively for pet professionals, WPA365 extends the benefits of SuperZoo all year long with a vibrant product showcase, educational opportunities and connections with suppliers and manufacturers.
Register and learn more about SuperZoo (Aug. 16-19 at the Mandalay Bay Convention Center in Las Vegas) and WPA365 (all year long at www.superzoo.org.)  PB