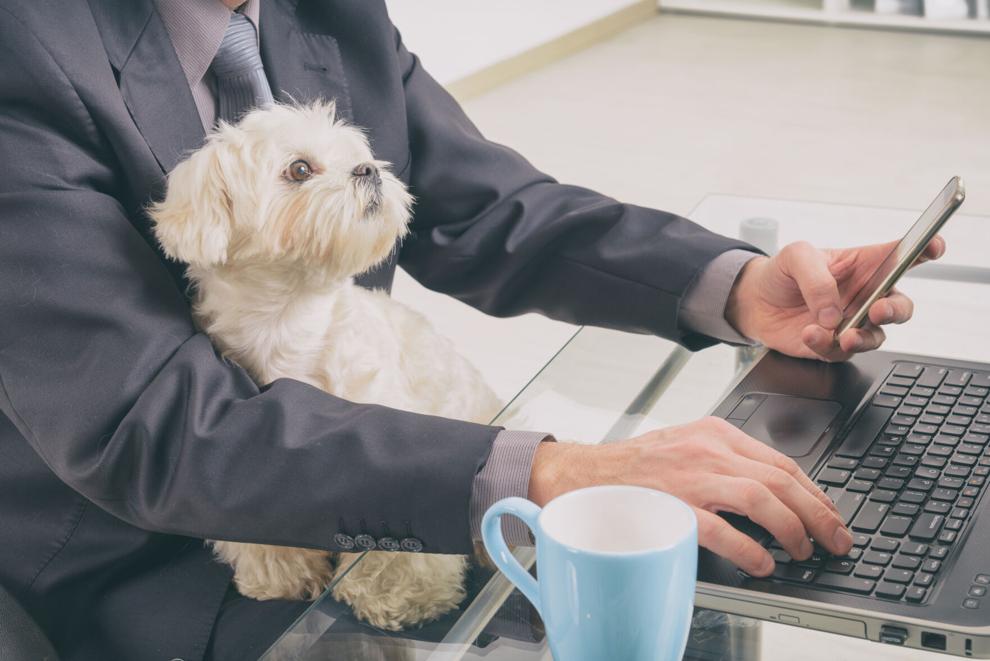 Make no bones about it—we'd so hoped to see many of you in person at an industry event by now this year, and not just for the chance to spend a few days in a warmer climate! Although networking and show exhibits are the star attractions of association membership for many, a lot more goes on behind the scenes. I'd like to take this opportunity to highlight what the Pet Industry Distributors Association (PIDA) and our partner organizations have been doing to support the industry throughout the pandemic and to continue to provide value to you from afar.
Digital Debut
While we were fortunate enough to cohost Global Pet Expo with the American Pet Products Association (APPA) as one of the last live trade shows of 2020, we had to move our biggest events online this year. We made a hugely successful digital debut with the virtual Pet Industry Leadership Summit in January, jointly presented by APPA, PIDA, the Pet Industry Joint Advisory Council (PIJAC) and the World Pet Association (WPA). The pivot taught us how to make the most of a difficult situation by highlighting the advantages of virtual attendance. 
For the first time ever, the sixth-annual Summit was open to the entire pet care community — manufacturers, distributors and retailers — with no membership requirement to attend. Many companies registered employees that would not otherwise have been able to participate due to travel costs or staffing constraints. Focus was placed on programming that would be most important to attendees, offering timely insights on how to manage through these challenging times. 
More than 90 percent of the Summit's digital attendees tuned in for the economic forecast and live Q&A presented by keynote speaker Brian Beaulieu of ITR Economics, who has been a Summit favorite for years. General session speaker Patrick McGinnis and the other industry sessions also had great turnouts. The new IndiePet association took the opportunity to introduce itself and educate the industry on its purpose and goals. Independent retailers are the face of the supply chain to the pet-loving public, so we support this new group as it helps to strengthen such a critical link. 
Global Learning Series Launch
Not only was the virtual Summit a success, it made an excellent dress rehearsal for Global Pet Expo to take the digital stage in March. Our new Global Learning Series headlined the event, bringing all of the top-rate learning resources for both buyers and sellers together under one umbrella for the first time ever. Each free session was open to both attendees and exhibitors and will remain so in the future when we all meet again live.
More than 30 speakers delivered more than 20 hours of education over the show's three days. Series sessions are categorized into diverse and inclusive learning pathways under specific knowledge areas that include customer experience, human resources, leadership, marketing and public relations, and profitability and growth. Keynotes for each day included a state of the industry address from APPA president and CEO Steve King and I; a panel on "The New Normal in Retail" led by Pet Business magazine's own Mark Kalaygian; and a presentation on inclusive leadership in the pet industry by diversity, equity and inclusion (DEI) consultant, Dr. Nikita White.
Market data sessions included subject matter experts from The Bolen Group, Nielsen, Euromonitor International and Packaged Facts (as well as APPA) who shared the latest research on pet ownership, opportunities and trends. Back by popular demand on the retail pathway was Lynn Switanowski, founder of Creative Business Consulting Group, who led separate sessions on making a memorable customer experience, marketing tactics for 2021, and how to prepare your business for "whatever comes next." Amy Castro of Triad Communications also returned to discuss how to delegate like a boss, hire employees with the right fit, and empower your team to empower themselves. 
New in Pet Store Pro
Like the Global Learning Academy before it, the Retailer Success pathway of the Global Learning Series is brought to you by Pet Store Pro. Funded by PIDA distributors, the comprehensive core skills training program is designed specifically for — and offered free to — independent pet retailers. We spent the bulk of 2020 making improvements to the program based on user feedback from an extensive market research study. Be sure to check them out!
We added associate and manager curriculum maps to make it easier to get started by determining which courses to assign, in what order and how long each course should take to complete. To reduce ignored and/or forgotten deadlines, the program now sends reminder emails every 30 days to students who have started a course assignment but haven't logged on since. 
In addition, we've made a major revamp of Pet Store Pro's flagship customer service and sales curriculum track. The Basic Customer Service & Sales course was updated to better reflect National Retail Foundation (NRF) standards. We added a new management-level course, Managing Customer Service & Sales, to teach owners and managers how to use an effective employee management process to differentiate their stores and grow sales. We also updated Pet Store Pro's Dog & Cat Nutrition course to address the most current hot topics and trends.
See You Soon
Overall indicators forecast a bright future for the pet industry despite the pandemic. This may be a lean year while we recuperate, but with hard work and a light at the end of the tunnel, we're hoping time will fly until we meet again in person see the latest innovations and network with the best and brightest. Mark your calendars now to attend the Pet Industry Leadership Summit live in Phoenix on January 24–26, 2022, and Global Pet Expo live in Orlando, March 23–25, 2022. In the meanwhile, rest assured that we're still working hard to support you!  PB
Celeste Powers, CAE, is the president of the Pet Industry Distributors Association (PIDA). PIDA's mission is to enhance the well being of the wholesaler-distributor, to promote partnerships with their suppliers and customers, and to work cooperatively with other organizations in fostering the human/companion animal bond.