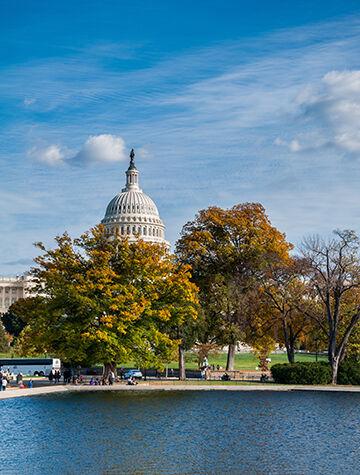 The pet care community, along with the entire world, faced unprecedented challenges last year due to COVID-19, including the threat of mandatory closures, adapting to evolving cleaning and social distancing requirements, supply chain disruptions, and more. But despite all of that, you not only survived to continue serving the needs of millions of American pets and their owners—you thrived, with pet industry sales surpassing $100 billion for the first time ever. 
While this strength gives us confidence for the future of our community, it is no reason to relax. We must remain vigilant against potentially harmful legislation and work to promote positive programs. Issues that have a significant impact on your pet businesses, like trade restrictions, pet sale bans, breeder regulations, pet food taxes and environmental policies, continue to be discussed by lawmakers at the national and state levels. It is critical that you engage with elected officials on the issues that are important to you.
We at the Pet Industry Joint Advisory Council want to help you make these connections and share your stories by inviting you to the 4th annual Pet Care Community D.C. Fly-In on Wednesday, October 20, 2021. Registration for this event is open to everyone and free for all attendees. 
An Evolving Event
While we would love to reunite in-person in Washington, D.C., rules regarding visitors to Capitol Hill offices continue to evolve. Rather than ask you to make travel plans that may need to be canceled later, we are preparing for this event to once again be virtual, as it was in 2020. Last year, due to the pandemic, we hosted the fly-in online for the first time, which means that we have laid the groundwork for the 2021 fly-in to be another successful event. 
Nothing can replace the connections formed through in-person, face-to-face meetings, and we look forward to welcoming you back to Washington as soon as it is practical. However, through the efficiency of virtual meetings, lawmakers can have longer conversations with a greater number of constituents. As we've learned from virtual trade shows like Global Pet Expo and last year's fly-in, we can still make new and strengthen existing relationships virtually.
Because PIJAC does all the logistical work for you, all you need to do is be prepared to share who you are and what you do with lawmakers. Your elected officials should be aware of the impact local, state, and federal laws have on you, your family, your business, and your community—and they should hear it from you directly. You, along with other pet care community professionals across the country, will convey the critical message that pets are important to human health and quality of life.
An Educational Opportunity
We center our meetings around the positive impact of pets for children and adults and the significant role of pets in our nation's economy. As a participant you'll be able to learn about and share with the lawmakers the latest scientific data and research on these topics. With so many children's learning experiences upended due to the pandemic, we hope to discuss funding for companion animals in educational settings. 
We will also talk about legislation that would increase support for training programs that match veterans with service animals, such as the PAWS for Veterans Therapy Act, as well as the need to increase funding for the successful Pet and Women Safety (PAWS) Act.
In addition to the fly-in, you will have the opportunity to participate in the Human Animal Bond Research Institute's (HABRI) virtual Pet Week on Capitol Hill from October 18 - 22. This popular event, which was also held online in 2020, is expected to feature a slate of recorded programming to include Members of Congress, industry leaders, the veterinary community, and animal welfare advocates and research organizations. They'll share information about the importance of pet ownership in America and the scientific evidence that shows how policies that strengthen the human-animal bond can improve well being for people and companion animals. Visit petnight.com to get more information.
Participating in these events will allow you to support the pet trade, let your elected officials know what issues are important to you, and increase your network of other like-minded pet care professionals. Furthermore, once you've formed a personal connection with your elected officials, you will be able to continue building trust within that relationship and serve as a future resource when new pending pet-related issues emerge. 
We hope you'll plan to represent your business and the pet care community to the lawmakers who need to know about the incredible power of pets. Go to pijac.org/dcflyin to register at no cost. While on our website, you can also learn how PIJAC, as the legislative and regulatory voice of the pet care community, can help you engage with elected officials at all levels of government throughout the year. 
If you're not already a PIJAC member, please join today at pijac.org/join. Your support is critical as we work to protect and strengthen the pet care community. PB
Mike Bober is president and CEO of PIJAC.