Another Election Day is here and gone, and by now, everyone is well aware of the election's impact on the make-up of Congress. But all politics are local, and the races that matter most to those of us in the pet industry are those that decide the composition of our state, county and even local legislative bodies. So, the Pet Industry Joint Advisory Council (PIJAC) has reviewed this year's election result.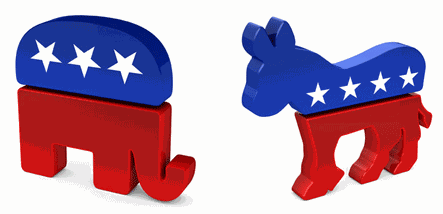 During the 2013-2014 legislative session, we tracked roughly 1,500 bills, with the vast majority of them being considered by state legislatures. As a dedicated team, we assess, triage and act upon these regulatory advances on behalf of the pet industry. So what happened at the state level on Election Day?
• Republicans picked up Democratic-held governorships in deep-blue states such as Massachusetts, Maryland and Illinois, as well as in Arkansas. The wins bring the list of Republican governors to 31, close to an all-time high for the GOP.
• Eleven legislative chambers flipped to Republican control, nine of which were previously held by Democrats, while Republicans gained an outright majority in two chambers where they previously ruled by coalition.
• The Republicans will control 68 chambers starting in January. They won control of both the Nevada Assembly and Senate, the Colorado and Maine Senates, and state House chambers in Minnesota, New Mexico, West Virginia and New Hampshire.
Republicans achieved "trifectas" in 24 states, where they hold the governor's mansion and both chambers of the state legislature. In contrast, Democrats will only hold complete control of six state governments. What do these shifts in legislative power on both the gubernatorial and state legislative level mean for the pet industry?
In theory, these changes reflect an improvement in the overall legislative environment where they occurred. Many of the candidates who won on Election Day ran on platforms that highlighted support for business and innovation and opposition to overly cumbersome bureaucracy. With similarly pro-business leaders shaping their states' legislative agendas, we would anticipate fewer legislative intrusions into your everyday operations.
That being said, there is no guarantee that any elected official will approach any issue the same way, every day. Some of the most potentially harmful legislation that we faced this session was introduced by Republican lawmakers. Personal experiences, relationships, staffers and media all play a role in shaping a legislator's approach to a given issue, and we all know that pet ownership is a particularly personal subject.
There are some specific election outcomes that we expect will have an impact on state and local legislation. For example, in Oceanside, Calif., union efforts to defeat Republican City Councilman Gary Felien were successful. Chuck Lowery, a Democrat, won the highly contested seat, and although he didn't make it the central issue of his candidacy, he did put out a 60-second campaign piece after the candidates' forum back in September contrasting his position on "Missouri puppy mills" with that of Felien. As a result of this change in the council's make-up, we anticipate a renewed effort by the council to pass a local retail sales ban.
At the state level, Illinois Governor-elect Bruce Rauner replaces Pat Quinn, who actively campaigned for a statewide pet sale ban earlier this year. With activists signaling a renewed effort to pass a ban in 2016, it is comforting to know that the incoming governor isn't actively against us. As in all cases where newly elected officials will be taking office, this is an opportunity to for us to educate them about who we are and what we do to care for animals.
The American voters resoundingly signaled a desire for change in the 2014 midterm elections—a feeling that resonated far outside the Beltway. It remains to be seen whether this is a change for the better or for the worse, but there are certainly reasons to be cautiously optimistic. Even so, we can't forget that our industry is always one election away from watching a relatively positive legislative environment turn hostile.
 Staying involved in and educated on local politics will become increasingly important for all of us as PIJAC continues to defend you and your business. Relationships and coalition-building, as well as grassroots advocacy and earned media, will help shape the future of PIJAC's legislative and regulatory battles. Opponents are pursuing similar strategies and are prepared to fight on all levels. We need your continued support, your creative solutions and your watchful eye on behalf of the entire industry. Decisions are made by those who show up, and that has become one of PIJAC's most successful practices when fighting these legislative battles.
Rebekah Milford is director of marketing and communications for the Washington, D.C.-based Pet Industry Joint Advisory Council (PIJAC). To learn more about the Pet Industry's Top2Top Conference speakers and early bird registration, visit pijac.org/top2top. For information regarding sponsorship opportunities, email Mike Bober at
mbober@pijac.org
.