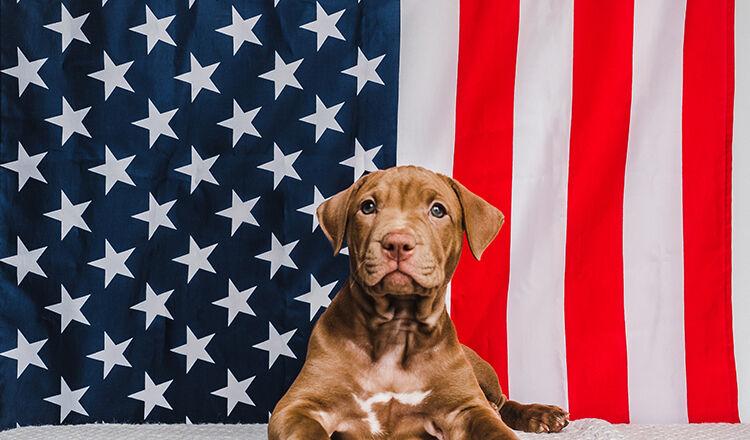 With President Biden's recent inauguration, it is logical to wonder how a new administration will affect the pet care community. In January, I shared my thoughts on the legislative future during a Pet Industry Leadership Summit panel session along with Pet Food Institute's (PFI) Dana Brooks and Human Animal Bond Research Institute's (HABRI) Steven Feldman. Here are some highlights of our assessment of what we can expect moving forward.
As the world continues to fight COVID-19, we at the Pet Industry Joint Leadership Council (PIJAC) expect this administration to focus on zoonotic diseases. We have already seen bill introductions that crack down on animal imports as a means of preventing the entry of zoonotic diseases that could cause another pandemic. However, it is important to remember that many zoonotic diseases, such as Salmonella, are common and easy to manage. As such, we will continue our work—as part of our commitment to protecting both human and animal health and well being—to educate lawmakers so they don't make uninformed decisions.
Based on President Biden's appointees thus far, Brooks believes that food safety, infrastructure and taxes will be high on the federal agenda. We expect trade tariffs will also remain a challenge that will impact all levels of the pet supply chain. We will continue to advocate for tariff exemptions for products that are important to animal health and well being, work to undo existing injurious tariffs and discourage the imposition of new harmful tariffs.  
The good news is that PIJAC, PFI and HABRI have long histories of productive engagement with lawmakers in Washington. Brooks shared that our relationships will grow even stronger because of the 2020 launch of the bipartisan Congressional Pet Caucus. The caucus will focus on health and nutritional well being of companion animals, commonsense legislation supporting pet ownership and science-based, transparent regulations. 
Our pet care community has the benefit of working on issues that enjoy broad bipartisan support. Close to our hearts are programs that train and provide service animals for veterans, fund pet-friendly domestic violence shelters and facilitate bringing pets into educational settings. As the pandemic has upended many people's lives, including children who haven't been in classrooms for over a year, the positive impact of human-animal interactions is more relevant than ever. The calming presence of animals is scientifically-proven to provide emotional health benefits to those who may be struggling. 
At the state level, only two chambers and one gubernatorial position in the country changed political parties. Whether your state's legislative atmosphere was positive or negative toward pet issues, you can expect that to stay relatively the same. 
Now that you have the big picture, the question is, "What can you in the pet care community do to help?" The answer is simple: be transparent, be educated and be engaged. 
Be Transparent

 
Feldman shared that the new administration indicated that they are going to rely on science. Because our community has research and data to support the power of pets, this is great news. Organizations like HABRI have a wealth of studies and information that supports human-animal interactions. We expect that the pet care community will have more opportunities to share our knowledge as new legislation is introduced. 
Be Educated
As pet advocates, it is our responsibility to continuously educate ourselves on the data surrounding the benefits of human-animal interactions, as well as the personal impact of pets and pet care and share that information with others. There is no replacement for sharing your stories and telling lawmakers what impact their actions have on their constituents and their communities.
Be Engaged

 
We at PIJAC estimate that three out of every four pieces of pet legislation happen at the state level, so we urge you to get to know your elected officials at all levels. Don't wait to react, reach out early and establish yourself as a reliable resource so that they consult you before making decisions on bills impacting pets. We can help you connect with your lawmakers and you can keep track of pending legislation in your state through our legislative action center at pijac.org/governmentaffairs.
One way to deliver your message is to participate in the annual DC Pet Care Community Fly-In and Pet Week on Capitol Hill (petnight.com) this September. The Fly-In is where PIJAC brings the pet care community to meet with their elected officials and speak about the issues that are important to us. Feldman said that plans are in place for a virtual Pet Week beginning Sept. 20, with Pet Night on Sept. 22. All are exceptional opportunities to build relationships and learn the latest news and information about pets, pet care and the power of the human-animal bond. 
We at PIJAC, along with our allies at PFI and HABRI, recognize that a new administration equals new opportunities to advance the power of pets. Help us share your stories, and support our work as the legislative and regulatory voice of the responsible pet care community by becoming a PIJAC member at pijac.org/join.  PB
Mike Bober is president and CEO of the Pet Industry Joint Advisory Council (PIJAC).