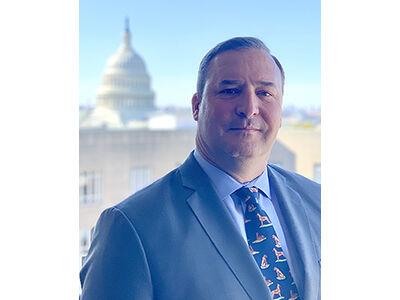 For nearly 50 years—since the Pet Industry Joint Advisory Council (PIJAC) was founded—we have had an active Aquatics Committee comprised of industry leaders focused on effectively addressing issues impacting the aquarium industry and advancing the hobby. The two most pressing issues that could have significant impact on the aquatics trade and hobby, and that PIJAC's Aquatics Committee is currently tackling, are the Convention on International Trade in Endangered Species of Wild Fauna and Flora (CITES) marine ornamental trade study and the attempts to end the Hawaii aquarium fishery.
CITES is an international agreement aimed at ensuring that the global trade of wild plants and animals does not threaten their survival as a species. As many pet species are sourced from the wild, including fish and reptiles, it is imperative that the pet care community monitor and actively engage with CITES to ensure our commitment to sustainably and responsibly collected animals is considered. PIJAC has been engaged with CITES since 1983, often as the lone voice representing the companion animal trade in the U.S.
Every two to three years, participating members of CITES come together at a Conference of the Parties (COP) to review species that are listed as protected, propose amendments to current listings and consider additional species to be added. At the most recent CITES COP, in August 2019 in Geneva, Switzerland, it was decided that CITES would conduct a study into marine ornamental species in trade in order to assess the size and stability of their populations. The primary proponents of this decision were organizations opposed to the aquarium trade.
Unfortunately, what marine ornamental data does exist is decades old and does not reflect the current trade. If outdated or incomplete data is used for this study, it could result in marine ornamental species unnecessarily being listed on CITES. Species that are listed are regulated more heavily in an effort to help conserve the species. They also require additional costly documentation and inspection throughout the supply chain. This would make it more difficult to obtain these marine ornamental species and would substantially drive up costs.
The responsible aquatics community is dedicated to species conservation and implementing restrictions when they are justified by thorough research and scientific data. To help ensure that the decisions that will be made are informed by facts and not emotion, PIJAC is working with its international partners to gather marine ornamental import and export data and raise funds for the CITES Secretariat to conduct a comprehensive study. Our intention is to ensure that the Secretariat examines a complete picture of the modern trade that includes the trade in both wild caught and aqua-cultured specimens.
The aquarium industry is also facing major challenges in Hawaii over aquarium collection. There are ongoing well-funded efforts to reduce or shut down collection in the region's fishery. Those who oppose sustainable collection of aquarium species have used emotional arguments unsubstantiated by actual data in an attempt to convince the Hawaiian government to end aquarium collection in the state. The result has been numerous lengthy and costly legal battles, as well as numerous legislative fights, where the aquarium trade is forced to defend the fishery.
PIJAC has been dedicating its time and hundreds of thousands of dollars to ensure that the Hawaiian fishery remains open and managed through data, so that the yellow tangs, kole tangs and many other endemic Hawaiian species that are popular in the aquarium hobby, and promote interest in the species, will continue to be available. As part of the effort, PIJAC has produced two Environmental Impact Statements for the separate fisheries to examine the sustainability of aquarium collection in the state. The studies have been a massive undertaking for the aquarium industry, both in time to produce and expense, but are essential to preserve aquarium collection in Hawaii.
In order for these initiatives to be successful, the entire aquarium trade must be emphatic and undivided in our support and practice of responsible and sustainable collection of animals. We must demonstrate to all stakeholder audiences that we are operating in a manner that puts the animals first. Without live animals, every aspect of the aquarium trade, from dry goods suppliers to local fish stores, would ultimately cease to exist.
Your support is needed so that PIJAC can continue to fight to ensure that the aquatics trade continues to be able to responsibly obtain and care for aquatic animals, and the hobby that is embraced around the world by enthusiasts from beginners to lifelong aficionados will continue to thrive. Become a member at pijac.org/join, or donate to the Aquatics Fund at pijac.org/aquatic. PB
UPDATE: Since the time of publication, the first of the two Environmental Impact Statements (EIS) was rejected by the Hawaii Board of Land and Natural Resources at the end of May. PIJAC is appealing this decision to the Office of Environmental Quality Control on the basis that the EIS was an exhaustive document specifically designed to meet all of the state's requirements for acceptance. PIJAC has also filed a Request to Access a Government Record in order to evaluate the discussions members of the board had, and the sources they received information from, during their decision-making process.
Bob Likins is PIJAC's vice president of government affairs.