While most retailers report a seasonal sales increase during the busy fourth quarter, a changing economic landscape has shifted their strategy for the holidays. Pet retailers around the country shared with Pet Business how they plan to capture the holiday spirit and boost sales this year.
Pet Business: What are your expectations for the holidays this year? What opportunities and challenges do you expect? How will they affect your strategy?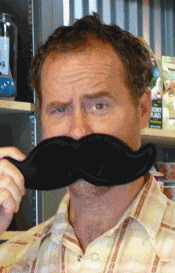 Ever since the recession, I have taken a different perspective of holiday sales. Sure, my stores see healthy bumps in the fourth quarter, but the products and categories have shifted over the years. I used to get a bit
"gift" crazy with inventory. Carrying things like, books, novelty clothing items, houseware items, holiday-centric toys and gift-y products for pet owners. Since 2009 and 2010, however, I have concentrated more on treats, toys and collars. I found that customers still like to treat their family pet with a gift during the holidays, but that treat has become a bit more practical. So while a $13 plush Christmas tree might not fly off the shelf, a more generic snowflake or snowman could. Likewise, even holiday-specific treats that I used to stock up on have given way to more everyday treats that are in red or green packaging. This may all sound a bit Scrooge-like, but I can still merchandise my store in festive holiday colors and themes, while limiting my exposure to troublesome holiday leftovers.
     Of course, we all love the holidays, and the allure of the new is sometimes too hard to pass up. So, I do give myself an allowance of new holiday thematic items. I just tend to keep those items to a much lower percentage compared  to the "re-marketed" everyday items.
— Ric Sommons, owner of Dolittle's, a three-store operation in Charleston, S.C.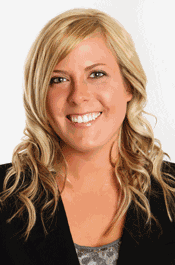 This is only our second go-around for the holidays, as we opened in January 2012. We are expecting and hoping for a much busier season than last year, but it's hard to say definitively. In December 2012, we reached our highest gross sales for the year. However, each month of 2013, we have seen steady growth beyond that. The majority of our business is retail, and I think the biggest challenge for us is selecting the seasonal merchandise—for example, toys, treats, gifts and apparel—and how much of it to order. Coming up short, or even worse, having tons or merchandise left over at the end of the season, can really effect the bottom line. A small piece of the shop is a one-on-one straight-through grooming service with only one groomer, and our books last year were bursting at the seams. We plan to have an extra set of hands in the groom room this year to help out. We are expecting and hoping to see a significant increase in sales starting in October. Our strategy to achieve this goal will be to combine the customer requests we kept track of last year with sales history and our growth pattern to make sure we have a successful holiday season and beyond.
— Jennifer Haines, co-owner of The Green Spot in Omaha, Neb.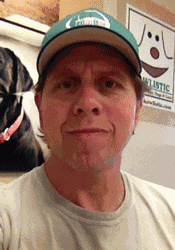 We are a small independent shop with two locations, and our primary focus is nutrition, so we don't necessarily depend on higher than normal sales during the holidays. We typically do see an increase in sales volume of approximately 30 percent in November and December over a typical month. This year, we expect we will see this same amount of improved volume.
The holidays are a good time for new customers, who may come to shop just for our unique gift items and end up being a regular customer for food and supplies. We pride ourselves on "Made in USA" products from smaller manufacturers, and our customers depend on us to find great products not found in the larger stores. The main challenge we face is not being over or under stocked on holiday-specific items. We try to deal with vendors that offer a quick turn-around on specialty/holiday items to alleviate the stocking issues.
– Don Kennedy, owner of Howlistic, a two-store operation in San Diego.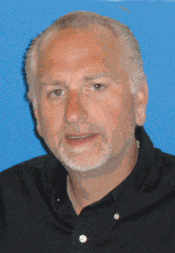 I believe this year's holiday sales will provide an above-average sales revenue stream. However, customer budgets will remain tight, and shoppers will focus on tried-and-true products, versus gimmick products. One of the biggest challenges of the holidays this year is the growing availability of pet products in almost every type of store. Besides the traditional grocery and big box, there now seems to be an upward trend of hardware stores, bath and kitchen stores, and even clothing stores all trying to gain access to pet industry dollars.
The best way we face that challenge is through year-round relationships with our customers. We know them, and they know us, trusting our judgment in carrying the products that we have evaluated for safety and durability. By nurturing these relationships, it rarely occurs to our customers to buy their pet products anywhere other than our store. Opportunities are going to be limited this year. Too many duplicate products are on the market; there are not enough new creative products. Ask any retailer about their three most represented products, and they will say shampoos, clean-up spray and chew sticks. Every store already has three or four manufacturers of these products. The industry needs the new Pet Rock idea.
We will focus on customer service and store atmosphere to drive sales, versus having every whiz-bang product on the shelf; customers will spend money, but only if they perceive value in the products they are purchasing and where they are shopping. One way we can keep our customers in our store and out of the non-traditional pet stores is by carrying pet foods that resolve to stay within the independent market. Companies such as Fromm Family Foods, Nutri Source/Pure Vita and Halo have the integrity to not only support the independent retailer, but also a zero history of recalls; both of which build confidence in the consumer, and in turn, in our store.
– Mark Haslam, owner of The Feed Bag Pet Supply Company in Mequon, Wis.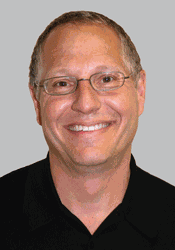 Although the retail environment has been a challenge for some time, we expect our customers to show up in a big way for the holiday season. Our pets are loyal and provide us with unconditional love. They cheer us up when we are down and provide us with unending entertainment. It's just too much fun to buy gifts for our pets. We expect spending to begin building in September as Halloween, licensed football products, jackets and sweaters come into season. Sales volume will continue to build through Christmas.
Opportunities and challenges are the same for us as most retailers—remain in stock on the items your customer wants to buy. It is important to analyze prior-year selling and project accordingly. For big-volume items, share your buy plan with your distributor or vendor, as this will help ensure that you'll receive the deliveries you need. Specific opportunities include anything Christmas themed—jackets, sweaters, treats, and toys, toys, toys. We try to plan in advance as many of our purchases as we can. We share these plans with our distributor partners and key direct vendors. We have found this to be an effective way to keep our supply line flowing. Conversely, it is difficult to order just the right amount of seasonal products, as we try to reduce carryover inventory at all costs.
— Mike Dange, president and founder of Moochie & Co., a mall-based pet retail chain with stores in Ohio, Kentucky, Indiana and Pennsylvania.